Psalm 141:3 Set a guard, Lord, over my mouth; Keep watch over the door of my lips.
_________________
The holidays are a mix of emotions for most. There is no perfect family. There are no perfect people. And pretty much everyone has unresolved issues, hurts, shortsighted perspectives, and emotional baggage that negatively forms reactions and actions.
Have you prayed over the gatherings and people you are going to see this week and next month?
Have you thought about writing out your feelings, thoughts, perspectives, and desired way that you want to speak and react to potential issues?
In my coaching Bible study from this past week I talked about preparing a "script" of answers and talking points to diffuse potential issues or to form healthy boundaries and "stops" to discussions that could cause harm, friction, fighting, etc.
As adults we often give our children "scripts" on how to apologize, or how to ask someone to play, etc. So why not give yourself an emotionally and spiritually mature script to use prior to heated or awkward interactions?
Let's choose today to pray over every person and event that we will attend for the rest of this year. Let's pray for peace, patience, goodness, and kindness to reign in everyone's heart and mind including our own. And let's pray to have healthy boundaries and understand when to exit situations--blessed are the peacemakers not peacekeeping doormats.
Let's choose to write out and pray scripture so that our hearts and minds will overflow with God's good word ( Proverbs 4:23 NASB, Watch over your heart with all diligence, For from it flow the springs of life.)
Let's choose to be quick to forgive, slow to anger, abounding in love and the ability to hold space and curiosity for what people say and do. Because when we stay curious we are slower to assume other people's words and actions are about US. Almost always people's behavior and words are all about THEM and their hurts. (curious reference/information is from the greater negotiators at The Black Swan Group)
Let's choose to cultivate the fruits of the spirit each day and with each interaction: Galatians 5:22 love, joy, peace, patience, kindness, goodness, faithfulness, 23 gentleness, self-control; against such things there is no law. 24 Now those who [h]belong to Christ Jesus crucified the flesh with its passions and desires.
25 If we live by the Spirit, let's follow the Spirit as well. 26 Let's not become boastful, challenging one another, envying one another.
Let's pray: Dear God, thank You that we can come boldly to the throne room of grace. Thank You for Your love and mercy.
Jesus please forgive me my sins, known and unknown, things done and left undone, and so uphold me by Your Spirit.
Jesus we pray for the ability to tap into Your peace. We pray that You would help us to cultivate faithfulness and a peacefilled heart and mind. Please help us to heal our minds and spirits from all that has happened in our lives.
Please Lord bring us into the scriptures that we need to read, speak, believe, and become more like. We know that Your ways are higher than our ways. We know that You know every heart and mind. Please help us to be grace-filled and patient with others.
Please Lord put a guard on our mouths. Please help us to speak in accordance with Your will and way and not from a place of hurt, revenge, jealousy, or spite.
We are beyond grateful and in awe of Your forgiveness Lord. Please help us to forgive and release others into Your hands to deal with as You so choose.
Please help us to establish healthy boundaries and stand firm against, evil and injustice.
Thank You, Lord, for Your love, protection, healing, forgiveness, provision, and empowerment.
We sing praises to Your name, now and forever, Father, Son, and Holy Spirit, Amen.
*Ready to invest in coaching that will grow real joy in your life, spirit, mind, work and business? Message me and let's see if we are aligned to work together.
**Grab my Cultivate Business prayer from Deuteronomy 32 here.
Proverbs 21:23 NASB One who guards his mouth and his tongue, Guards his soul from troubles.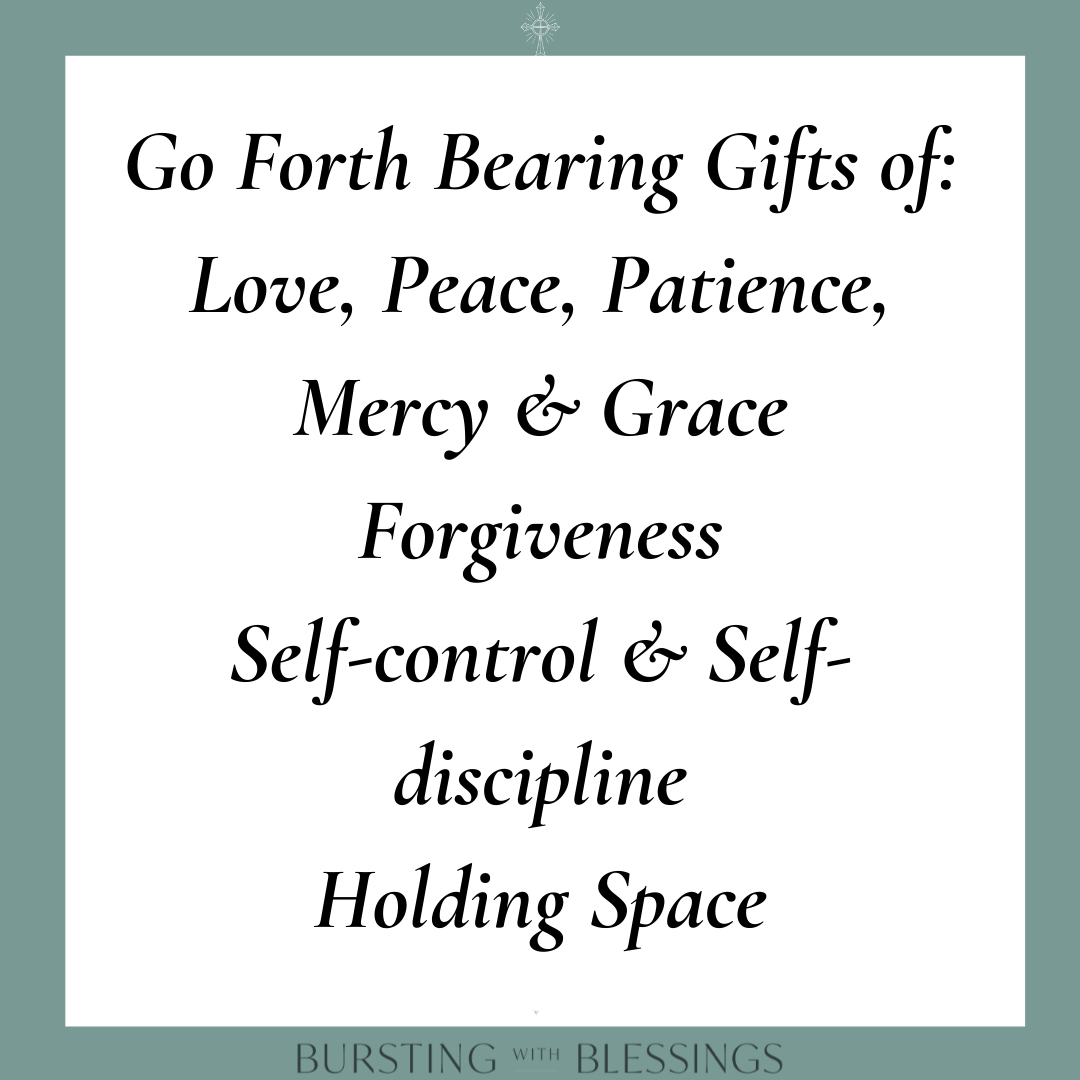 Do you know you need a daily sales system that creates wealth and an inheritance for your children and your children's children?
Then book a call with me and let's work together: https://lnkd.in/dZRTUrvQ
FlowChat affiliate link: https://fwc.li/af945bp
Business prayer PDF sheet at: https://drive.google.com/file/d/11ne3ehvhbKEQrDTqArTaPLR80yZVRNZa/view?usp=sharing
Business Coach, Social Selling Sales Coach, Life Coach, & Author to empower you into all your God-inspired dreams and goals!
https://www.burstingwithblessings.com/
I empower women to become the miracle they seek--through learning how to speak the word of God to cultivate faithfulness, knowledge of your value, worth, gifts, and more.
I will help you create the confidence, the mindset, the actions, the joy, and the perseverance to thrive in all of life's circumstances both good and bad.
Come to this free Facebook community group for even more:  Blessed Christian Life Coaching by Leah:
https://www.facebook.com/groups/2103073383276195
(Have you created a scripture board--a vision to work toward? Here's the link to my book on how to create it and use it every morning. https://burstingwithblessings.com/creating-your-biblical-vision-board-to-create-your-calling/
Become the queen God wants you to be! Grab my ebook for FREE: Cultivating Confidence & Courage
https://mailchi.mp/0ff0b7638ebe/cultivate-confidence-5-days
OR my new ebook on money mindset and wealth creation! https://mailchi.mp/836f61a50841/moneymindset
#christianentrepreneur #faithpreneur #christianbusiness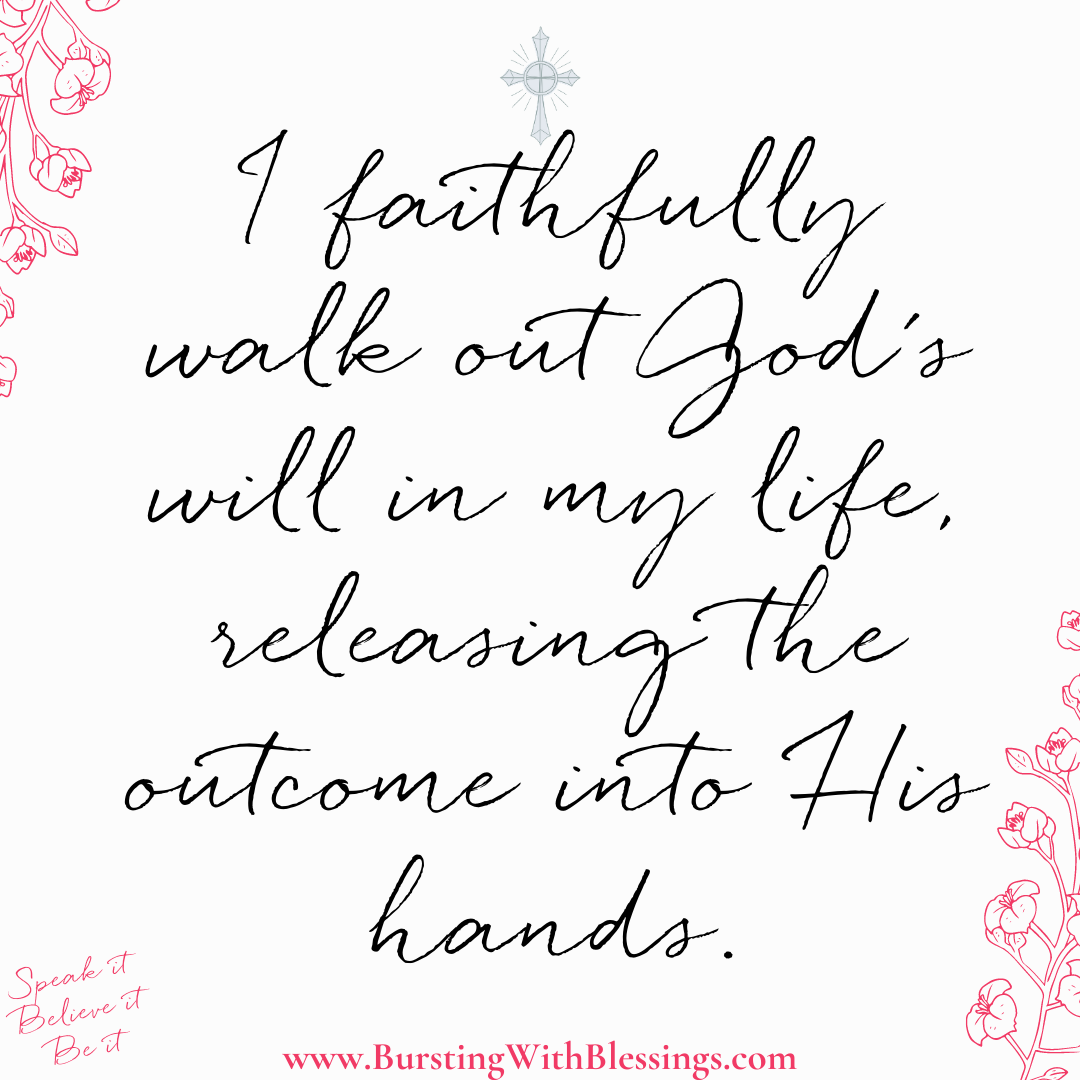 New American Standard Bible (NASB)
New American Standard Bible®, Copyright © 1960, 1971, 1977, 1995, 2020 by The Lockman Foundation. All rights reserved.