I have several programs available to you!
How To Believe You Are A Woman Of Worth 1 on 1 Coaching and Video Bible Study
Come join for 4 weeks of mindset transforming look through the Bible with one on one coaching calls each week.
You will come away feeling the love God has for YOU!  You will gain new spiritual strength to do all that You want to create the life of joy and peace in Christ.  
We are going to get rid of any anxiety, worry, and stress--and grow our faith muscles like never before.
In our private Facebook group I will post daily journal prompts with a devotional, verses to think and pray on, and affirmations to start declaring over yourself and your future.  
The Bible Study live videos will be presented on Monday and Thursday.  
You can schedule your coaching sessions at your convenience on my calendar link.
Sign up now– starts Nov. 4th.
Join now for $327
_______________________________________________________
4 Week Focused Life Coaching Transformation Program
I empower women to become the miracle they seek--through learning how to speak the word of God to cultivate faithfulness, knowledge of your value, worth, gifts, and more. I will help you create the confidence, the mindset, the actions, the joy, and the perseverance to thrive in all of life's circumstances both good and bad.
Are you ready to conquer one area that is holding you back from living blessed and joyful each day?
I have a powerful 4 week build your worth, value, and confidence through God's word coaching package for $327
Finding our confidence comes from knowing how worthy and valuable we are and our work is. To show up and create the blessed life I will help open your eyes to the mindsets, behaviors, and habits that are keeping you stuck, miserable, and not living the blessings that God longs for you to have.
Let's talk now. Message me on one of my social platforms or via email at burstingwithblessings@virg.org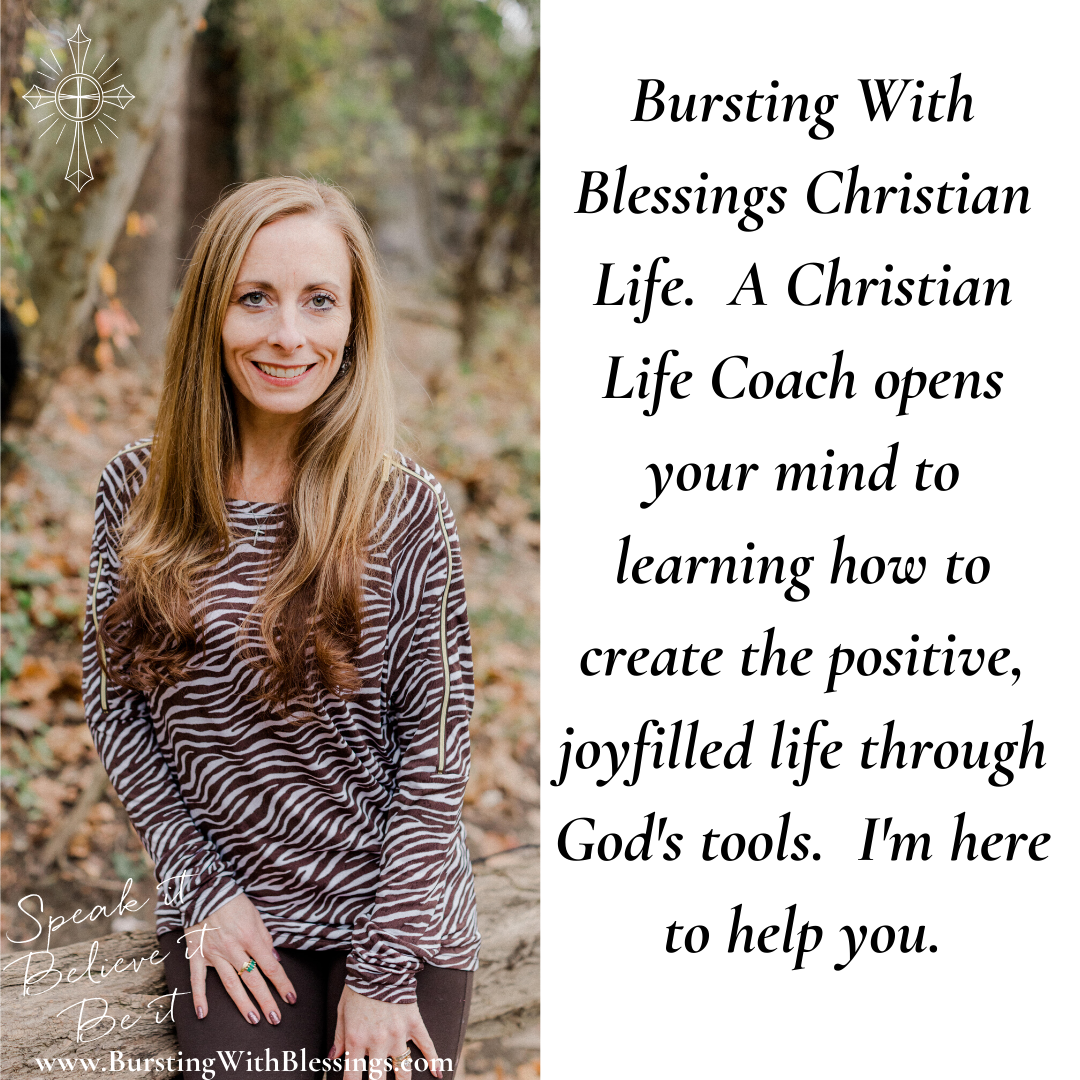 8 Week Holistic Life Transformation Coaching Package
Are you tired of making excuses--feel sick and tired of being sick and tired??
YES!!  Then you are ready.
Several years ago I was sick and tired of being depressed, anxious, and fearful. I was sick and tired of my excuses and my life falling apart inside of me.  
If you're ready to plug into my one on one coaching course to create the positive life changes you crave, then email me at: burstingwithblessings@virg.org  
This is the best Biblical coaching course ever. For 8 weeks I will walk with you and help you transform your mindset, your words, and your actions so that you can create the abundant blessed life in Jesus Christ.
Still not sure, let's talk and make sure this is the right fit for you. I know that there are many coaches available, however I know that my course is God inspired to meet the needs of the women He is sending to me to serve.
During my 8 week course we will spend an hour each week talking through each module concluding with an exit coaching session. This will make sure that you are ready to implement and sustain all that God has showed you through this course.
Pray and make the investment that lasts a lifetime
Cost: $1600.00 – payment program available
Book a breakthrough session if you are ready to explore Christian Life coaching with me LINK to my calendar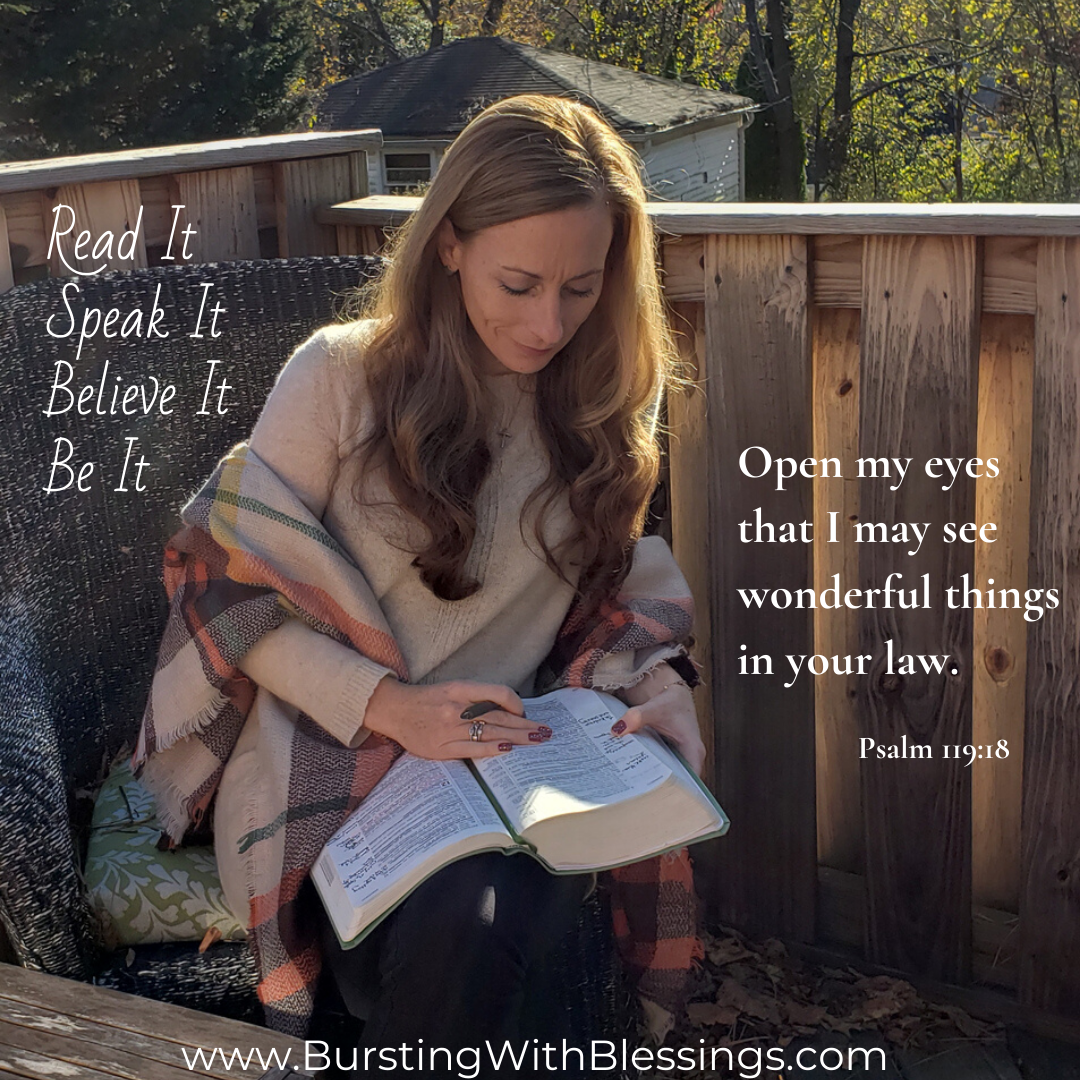 I help anxious and spiritually lost women find tools in the word to become peace-filled and spiritually empowered through all of life's circumstances.