Luke 9:62 NASB
But Jesus said to him, "No one, after putting his hand to the plow and looking back, is fit for the kingdom of God."
Colossians 3:23
Whatever you do, do your work heartily, as for the Lord and not for people,
Ecclesiastes 11:6 NASB
6 Sow your seed in the morning and do not [a]be idle in the evening, for you do not know whether [b]one or the other will succeed, or whether both of them alike will be good.
Ecclesiastes 8:12 NASB
Although a sinner does evil a hundred times and may lengthen his life, still I know that it will go well for those who fear God, who fear Him openly.
Proverbs 12:11
One who works his land will have plenty of bread, But one who pursues worthless things lacks sense.
Proverbs 10:4
Poor is one who works with a lazy hand, But the hand of the diligent makes rich.
Proverbs 16:3
Commit your works to the Lord, And your plans will be established.
Proverbs 13:22
22 A good person leaves an inheritance to his [a]grandchildren,
And the wealth of a sinner is stored up for the righteous.
______________________
How do you pray over your work aka your daily activities?
The Bible spends a lot of time talking about work. It's the gifts and talents that God grants us that He wants us to work to multiply. It's the mundane tasks done well that build up a peace-filled home and blessed life. It's the care we take with all those we encounter day to day as we shine His light and be His hands and feet.
Often we dismiss our daily activities and part in God's kingdom agenda--we don't feel like we are doing enough or anything special; let alone that we are special.
The enemy tell us that we don't have gifts, talents, worth, impact, importance, etc. But my friend what we do for God's kingdom matters and you matter greatly to God.
No matter what season of life you are in--whether working solely on your children, or both your children a business, career, etc. singlehood, retirement, and so on, pray daily over your work/daily activities.
Let's be diligent to cultivate faithfulness that the harvest outcome is in the Lord's hands. There's no need to worry over the outcomes of the conversations and activities we do and have with our neighbors, kids, etc. We are not tasked with ensuring and manipulating things into what we think are the "right" outcomes. We are tasked with the DOING and the loving on the people and assignments God calls us to.
Let's be diligent to sow real seeds daily with as much intention as we can. Do we really want God to bless just a few seeds or many intentional seeds? Let's rebuke the desire to procrastinate and sit in fear of showing up and doing!
Let's boldly co-create what God is putting on our hearts and minds. Let's shut down the voice that tries to tell us what others will think and say behind our backs. We are working for the Lord!
Let's choose to cultivate faithfulness through His word and daily activities like toilet cleaning, meal making, data entry, sales calls, writing books, political activism, holding a hand in good times and bad. We do all for God's glory!
Let's pray: Dear God, thank You for this day. Thank You for Your love and mercy.
Jesus we are in awe of Your love for us. We are in awe that You have chosen each of us to be a part of Your kingdom agenda.
Lord please help us to see our worth through Your eyes. Please help us to crush the voice of the enemy with the truth of Your word.
We are so grateful for the gifts and talents You keep giving us. Please help us to multiply our talents with intention and love. Please work the outcomes for Your glory and our blessings.
Thank You Lord for always hearing our prayers and loving us with an everlasting love.
We sing praises to Your name, Father, Son, and Holy Spirit, Amen.
*Ready to invest in coaching that will grow your spirit, mind, work and business? Message me and let's see if we are aligned to work together.
**Grab my Cultivate Business prayer from Deuteronomy 32 here.
*book a call with me and let's work together to help you create the joy, worth, courage, dignity, goals, dreams, and wealth you want for yourself and your family: https://lnkd.in/dZRTUrvQ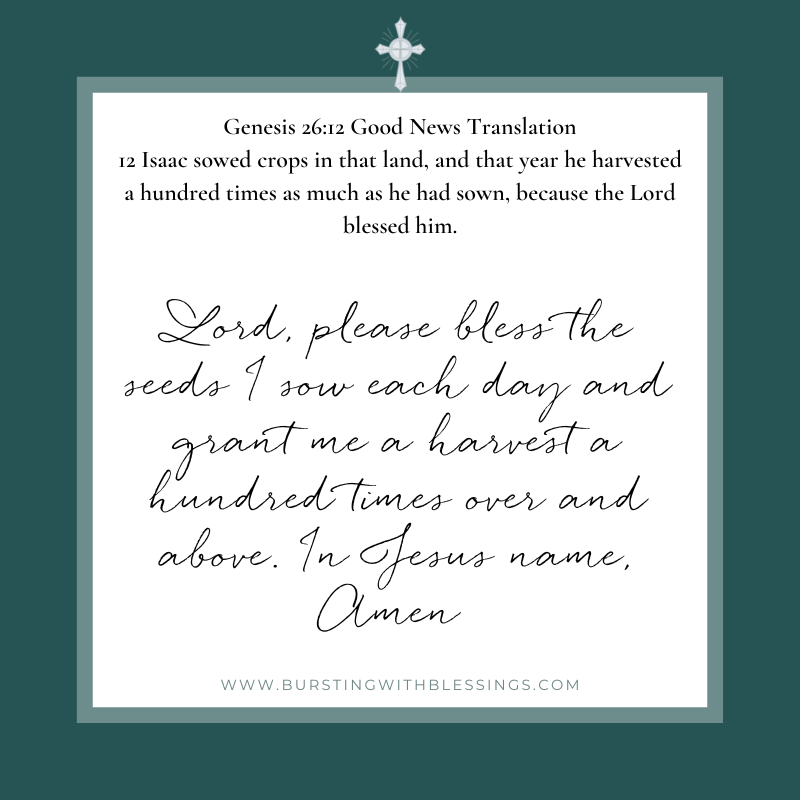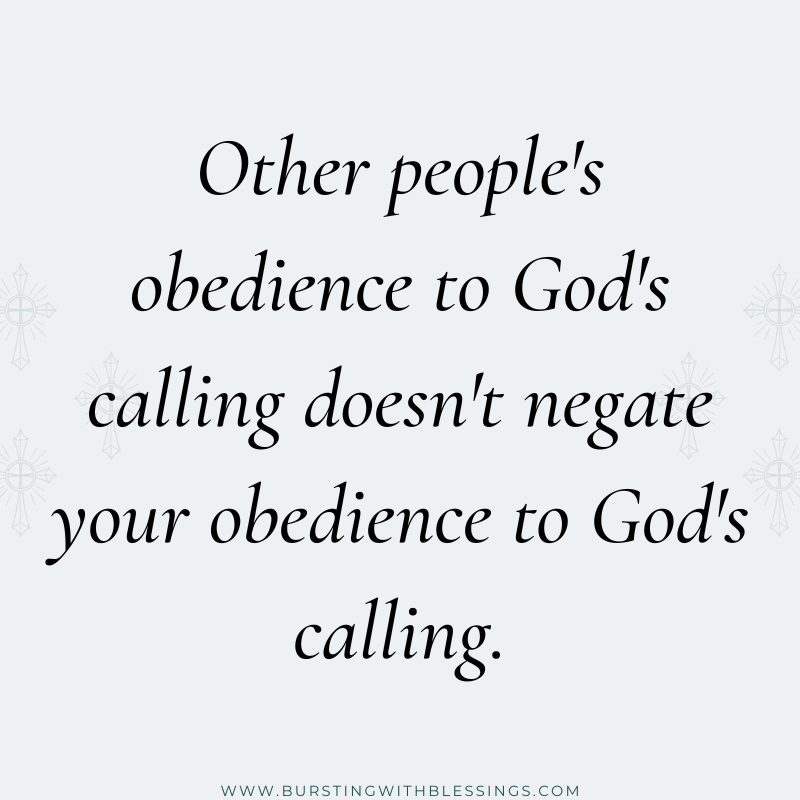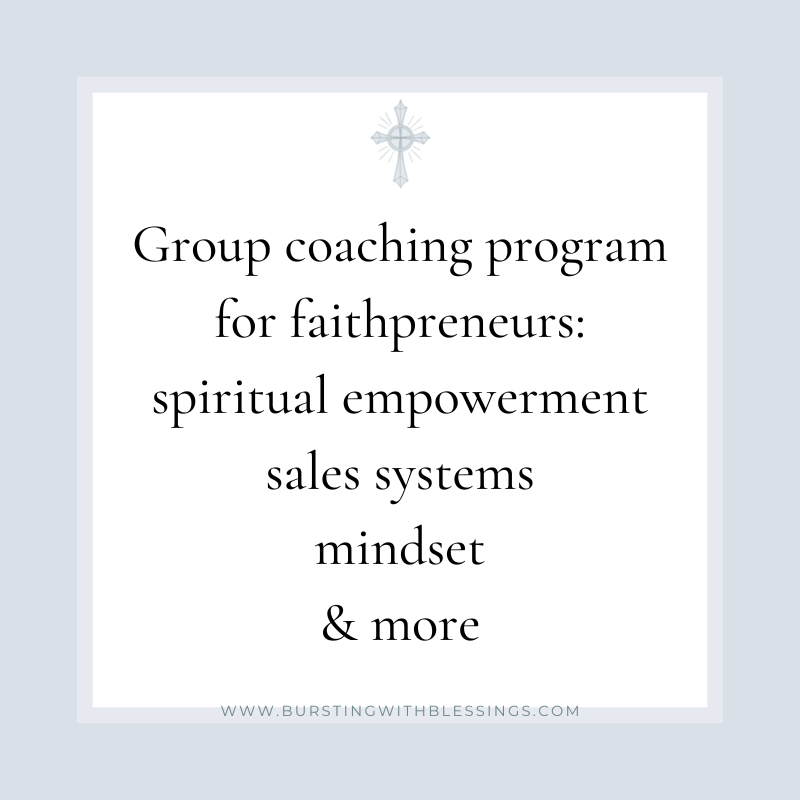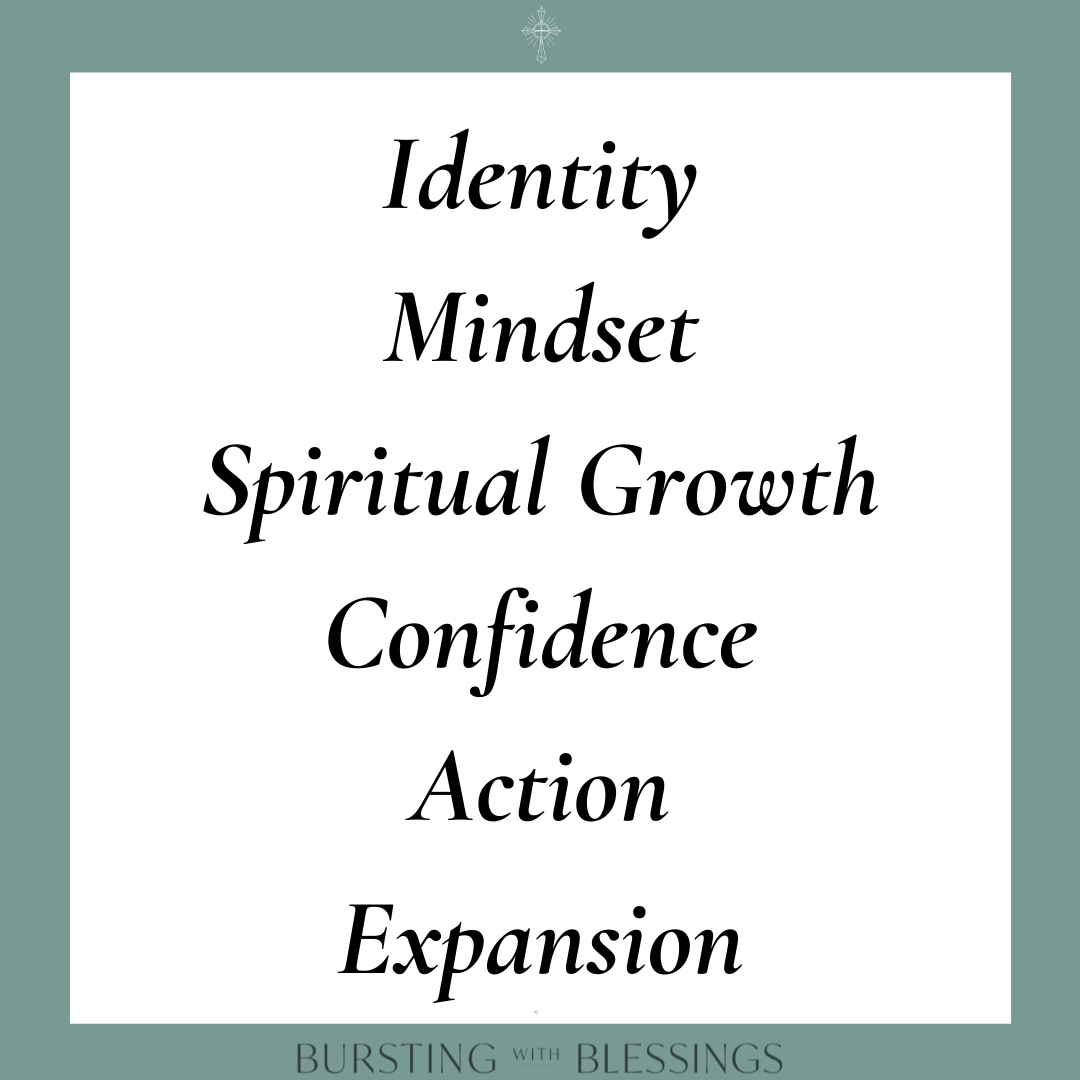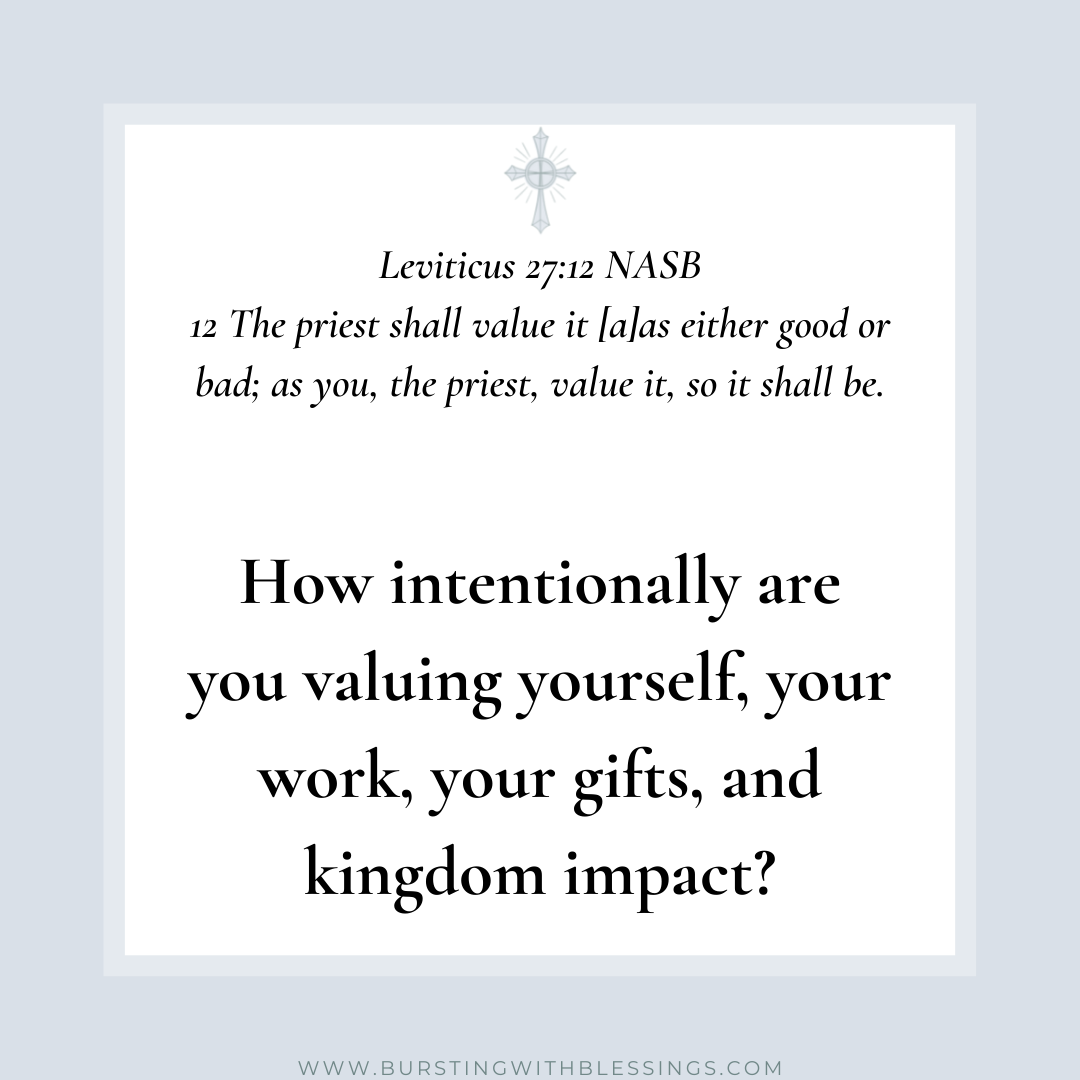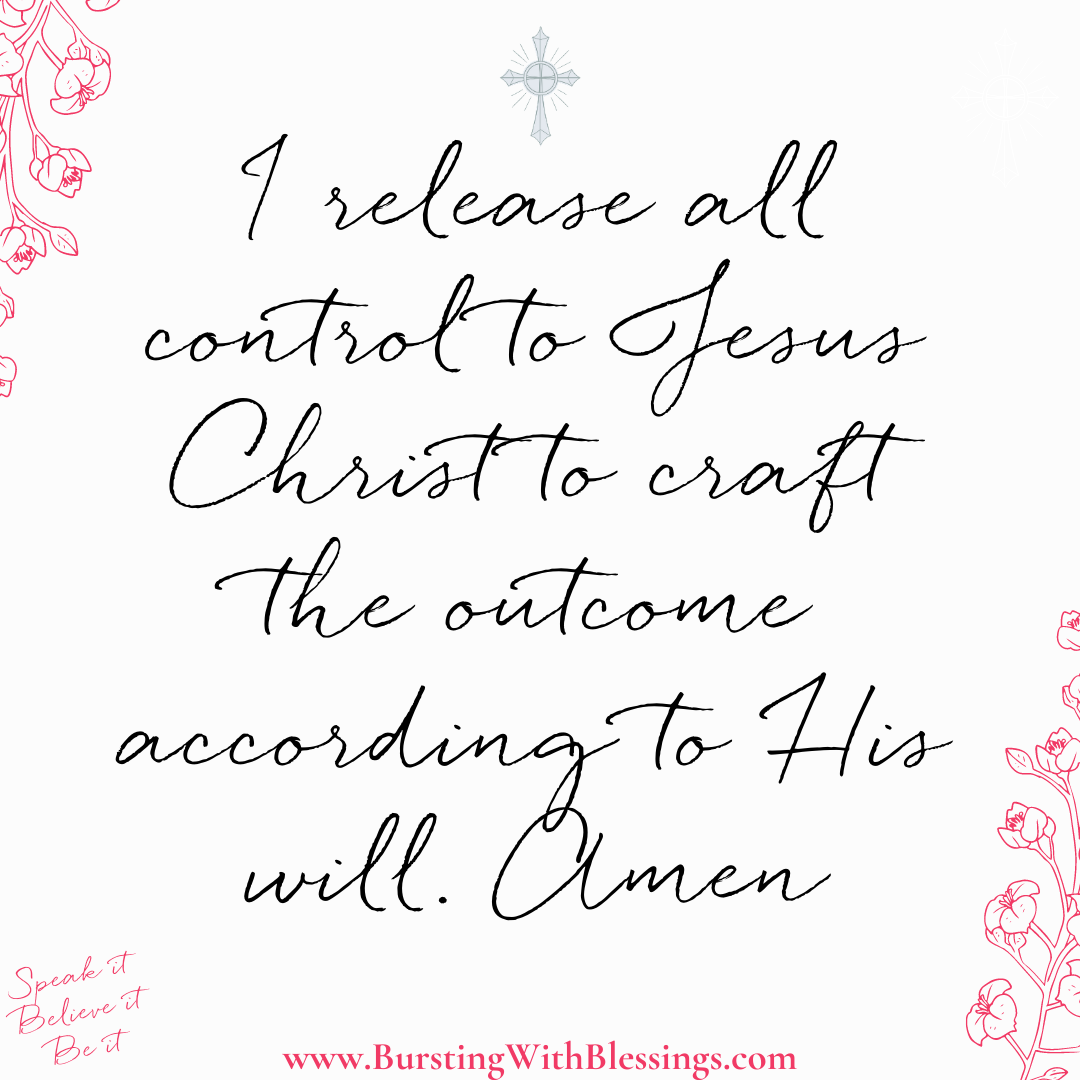 Do you know you need a daily sales system that creates wealth and an inheritance for your children and your children's children?
Then book a call with me and let's work together: https://lnkd.in/dZRTUrvQ
FlowChat affiliate link: https://fwc.li/af945bp
Business prayer PDF sheet at: https://drive.google.com/file/d/11ne3ehvhbKEQrDTqArTaPLR80yZVRNZa/view?usp=sharing
Business Coach, Social Selling Sales Coach, Life Coach, & Author to empower you into all your God-inspired dreams and goals!
https://www.burstingwithblessings.com/
I empower women to become the miracle they seek--through learning how to speak the word of God to cultivate faithfulness, knowledge of your value, worth, gifts, and more.
I will help you create the confidence, the mindset, the actions, the joy, and the perseverance to thrive in all of life's circumstances both good and bad.
Come to this free Facebook community group for even more:  Blessed Christian Life Coaching by Leah:
https://www.facebook.com/groups/2103073383276195
(Have you created a scripture board--a vision to work toward? Here's the link to my book on how to create it and use it every morning. https://burstingwithblessings.com/creating-your-biblical-vision-board-to-create-your-calling/
Become the queen God wants you to be! Grab my ebook for FREE: Cultivating Confidence & Courage
https://mailchi.mp/0ff0b7638ebe/cultivate-confidence-5-days
OR my new ebook on money mindset and wealth creation! https://mailchi.mp/836f61a50841/moneymindset
#christianentrepreneur #faithpreneur #christianbusiness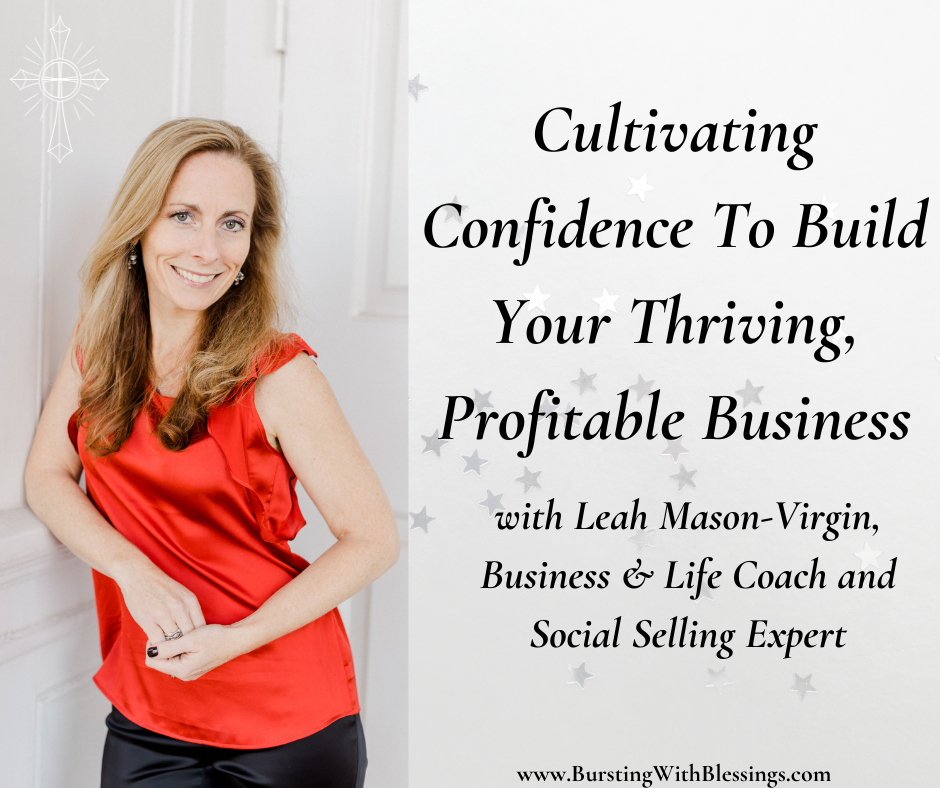 Good News Translation (GNT)
Good News Translation® (Today's English Version, Second Edition) © 1992 American Bible Society. All rights reserved. For more information about GNT, visit www.bibles.com and www.gnt.bible.
New American Standard Bible (NASB)
New American Standard Bible®, Copyright © 1960, 1971, 1977, 1995, 2020 by The Lockman Foundation. All rights reserved.