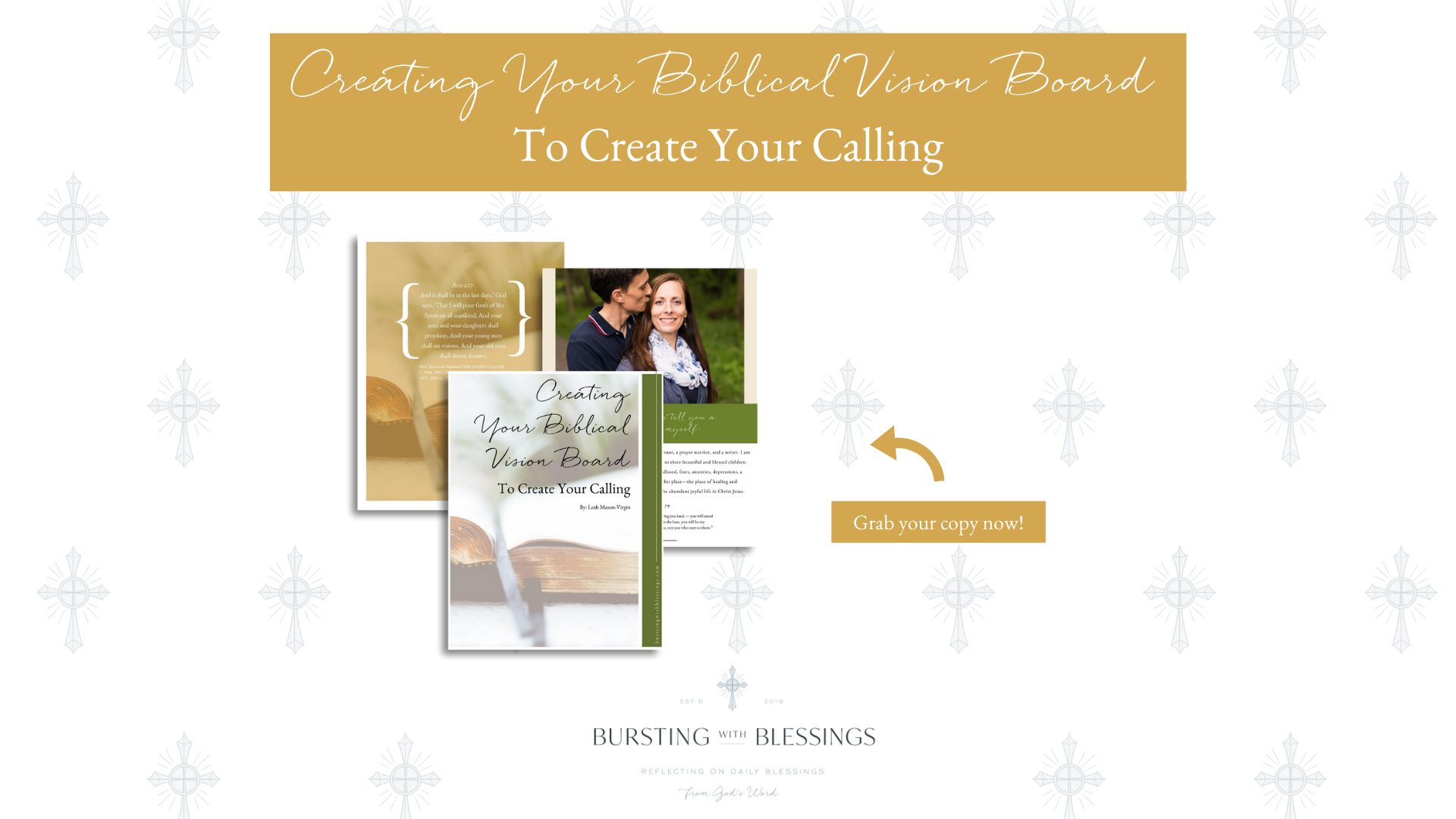 In our culture we prize the New Year with awe and reverence. We see the new possibilities and we perceive a fresh start.
God's word says seek His Kingdom first and all things will be added unto us.
Our vision board isn't about boats and dream vacations—though those can go on the vision board, we need to build from the foundation—Christ and His Kingdom agenda upward and out. God should always be the foundation and center of our dreams, goals, visions, and life.
God's word says that His mercies are new every morning. We don't have to start resolutions, goals, dreams, and visions just at the dawning of a New Year—so whether you are picking this book up in December, January, or some other month of the year, you can always start building dreams, goals, and a fruitful life in Jesus Christ!  Amen!
So grab the book below and get started with your vision board today!
Book a breakthrough session if you are ready to explore Christian Life coaching with me message me now.
A video of my vision board and how I use it daily.  It's less than 60 seconds to watch.
Leah Mason-Virgin empowers women to achieve the miracles they are asking God for by connecting them into His word, insights, Kingdom principles, strategies, and an empowered faith-filled mindset.
Leah's years in corporate, non-profits, healthcare, and other industries, in combination with her Faith Community Nursing, Business, and Life Coaching certifications, enable her to serve women in all areas of life. Her passion is to empower women so that they cultivate healthy mindsets, habits, relationships, businesses, spirituality, and overall life.
Leah's programs are Biblically based, empowering, insightful, and transformative.  Her clients often remark that their sessions produce amazing insights, action strategies, and mindset shifts that create an amazing faith-filled calm, joy, and strength to walk confidently and boldly in their gifts and calling.
Leah has a group coaching program, individualized and customized programs, courses, prayer workbooks, e-books, and more to serve every single woman no matter where they are in life.
Leah is married to her soul-mate for over twenty years and they have three amazing and wonderful children.
You can connect with her in these platforms:
Facebook: https://www.facebook.com/BurstingWithBlessings/
https://www.facebook.com/groups/2103073383276195/ Private Group: Blessed Christian Business & Life Coaching By Leah
Insta @ https://www.instagram.com/burstingwithblessings/
YouTube @ https://www.youtube.com/channel/UCEqfNHXOxEQlPRlUifvitww
Twitter @ https://twitter.com/LMasonVirgin