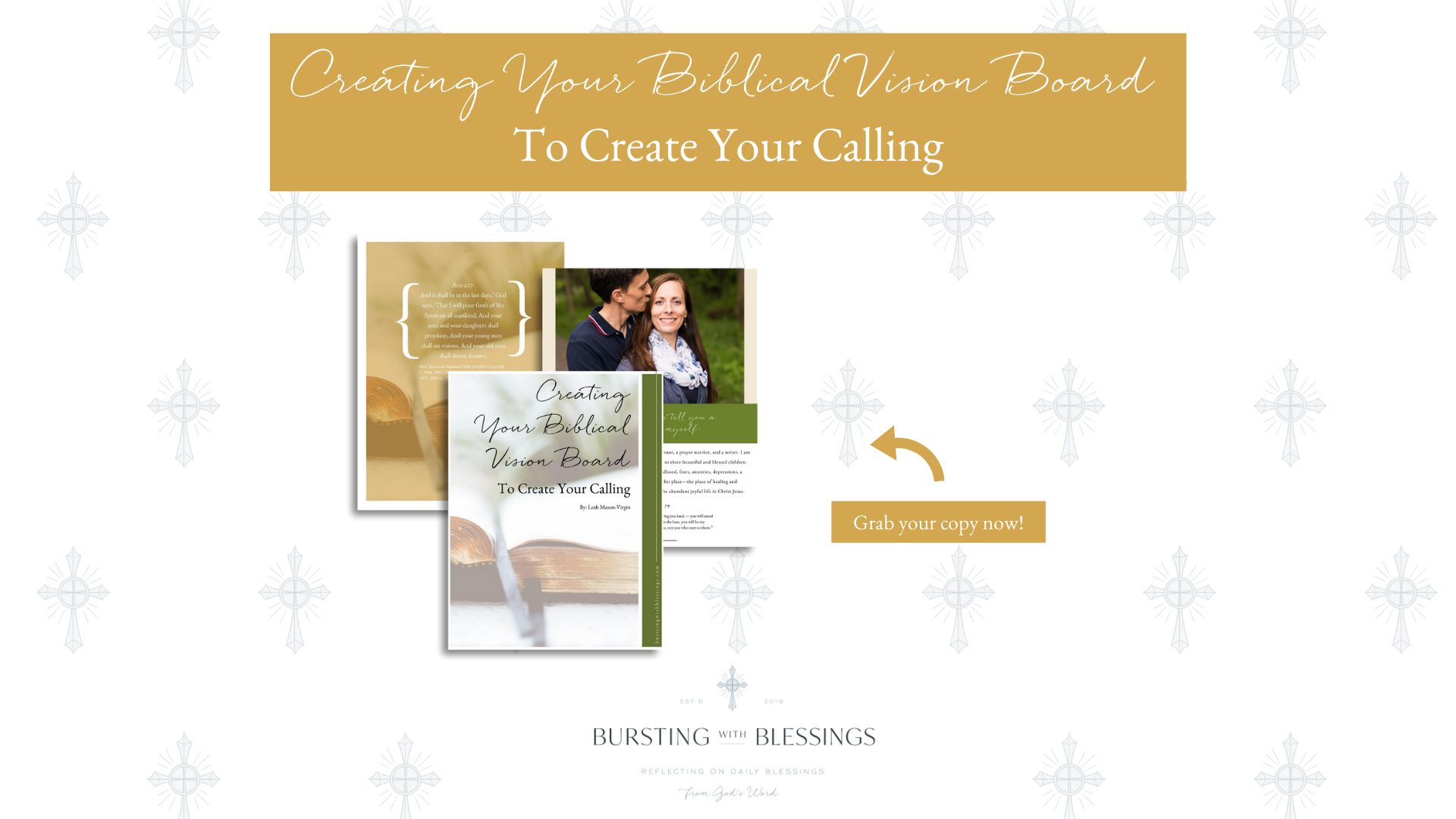 In our culture we prize the New Year with awe and reverence. We see the new possibilities and we perceive a fresh start.
God's word says seek His Kingdom first and all things will be added unto us.
Our vision board isn't about boats and dream vacations—though those can go on the vision board, we need to build from the foundation—Christ and His Kingdom agenda upward and out. God should always be the foundation and center of our dreams, goals, visions, and life.
God's word says that His mercies are new every morning. We don't have to start resolutions, goals, dreams, and visions just at the dawning of a New Year—so whether you are picking this book up in December, January, or some other month of the year, you can always start building dreams, goals, and a fruitful life in Jesus Christ!  Amen!
So grab the book below and get started with your vision board today!
Book a breakthrough session if you are ready to explore Christian Life coaching with me LINK to my calendar
A video of my vision board and how I use it daily.  It's less than 60 seconds to watch.