Christ wants you to live an abundant and joyful life!
The following courses are great options for you if you're ready to expand beyond what most basic bible studies offer, and truly experience dramatic shifts in your life and/or your business.
___________________________________________
How To BE & BELIEVE You Are A Woman Of Worth Coaching Bible Study Course
Struggling. Sabotaging. People pleasing. Anxiety. Depression. All of this happened to me because I didn't know deeply that Christ called me worthy, forgiven, set apart, and created in His image and to boldly do all that He called me to do.
This impactful coaching course will help you cultivate your identity and worth in Jesus Christ.
Find healing and forgiveness.
Create confidence and courage to develop healthy boundaries and mindsets.
Cultivate a deeper relationship with God and what His word says about you.
The investment just $97 for a lifetime of blessings and spiritual growth.
A Target run or a splurge on a weekend away will never compare to the positive growth and joyful mindset shifts you will receive through this coaching course.
Only 5% of people invest in themselves and reap a hundredfold harvest of blessings. Make sure you are one of the 5% who creates positive, happy change in your life.
Grab your blessings NOW!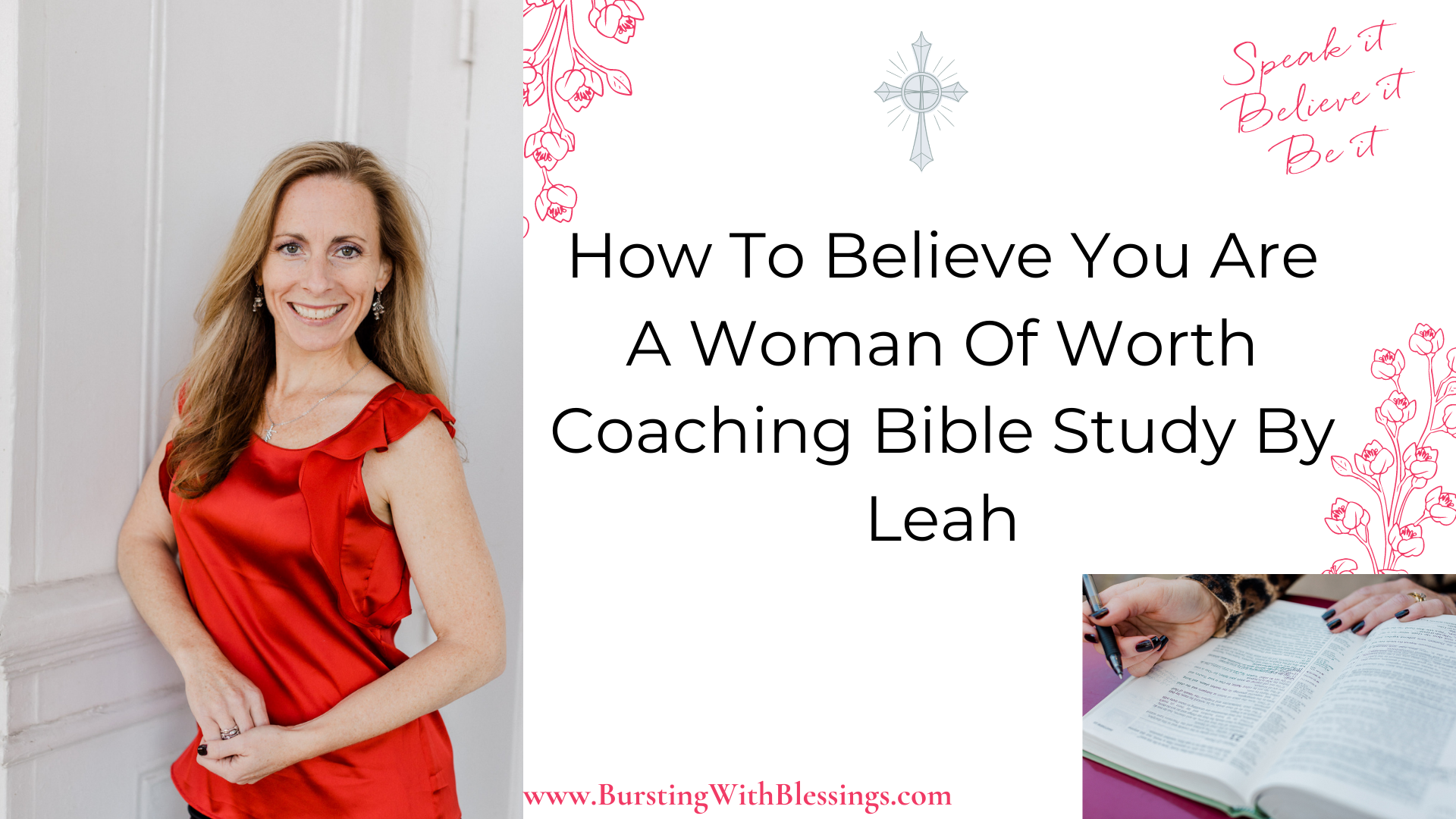 ____________________________________________________
Cultivating Confidence & Courage To Sell & Build Your God-inspired Dreams Coaching Course
When you think of reaching out to a cold prospect, or going LIVE on Social Media, how does that make you feel? Imagine you've just booked a sales call, and it's time to close the deal…what goes through your mind?
Are you fearful? Anxious? Insecure? Doubtful? Unsure? Bumbling and fumbling your way through?  Or worse yet…not moving forward in order to avoid it all together?
Take heart, most women feel the same.
You are not alone, and more importantly, you have the power to reverse this completely.  It's true!
This course will teach you to walk into any business situation fiercely courageous and confident!
Delight in how WORTHY and WONDERFUL you are in God's eyes as you journey through this course designed to teach you how to:
· Shift your mindset based on Biblical principles
· Take action toward your goals
· Banish fears and doubts
· Show up in your business daily, to connect with others & build your dreams
Message me now  for help discerning which option is best for you.
$197 for Self-Paced Coaching Program
$567 for Self-Paced Coaching Program + (1) 30 minute 1:1 Coaching Session + VOXER access for 8 weeks
$1797 for Self-Paced Coaching Program + (4) 30 minute 1:1 Coaching Sessions + VOXER access for 8 weeks
_________________________________________
In the midst of a crisis, or even a really bad day, there's rarely time or the inclination to search the Bible for help.  Our minds can hardly think during stressful trials and challenges.
However, it is these exact moments that we need scripture and biblical verses more than ever.
This course will provide you with:
·       The words you need to speak
·       The proclamations that you need to say
·       The prayers you need to pray
·       And the wisdom to see why scripture is invaluable, especially during hard times
This course will reveal powerful Bible verses for your soul to plug into anywhere at anytime.  Additionally, I have a recorded video and prayer to pray with you.
Hard times can feel so lonely. Let's walk this journey together in the word and in prayer.
This course is supported on Thinkific and provides you with life-time access to all modules and
https://leah-s-school-1b4f.thinkific.com/courses/5-days-to-less-stress-in-hard-times-bible-study-prayer-course

Enjoy PEACE even during trials by taking action now
Or you can pay via Paypal and I will manually enroll you.
______________________________________________________
Wealth & Money Mindset Course
Are you ready to start building an abundance of wealth and prosperity?
Grab this AMAZING budgeting excel spreadsheet that literally adds and subtracts everything to start transforming your finances.
With insight comes empowerment! You are creative and God will supply above and beyond what you think possible when you start following God's Kingdom principles for money management, personal development, and wealth building.
Debt relief and wealth building are more than just pinching pennies and thinking that rich people have it easy. Join my money mindset and wealth building challenge this week for free in my community group on Facebook! It will be a course in just a few weeks for $197.
Financial literacy and wealth building is a journey. You need to change the recipe of lack mindset handed down to you by your parents and church.
Grab your excel budgeting spreadsheet– only $17.00 and start changing your future TODAY! *be sure to include the email where you want it sent too. or message me on FB
_________________________________________________________
Looking for more self-study opportunities? My books are a great way to grow closer to God.
Check out my books for inspiration and growth. (burstingwithblessings.com)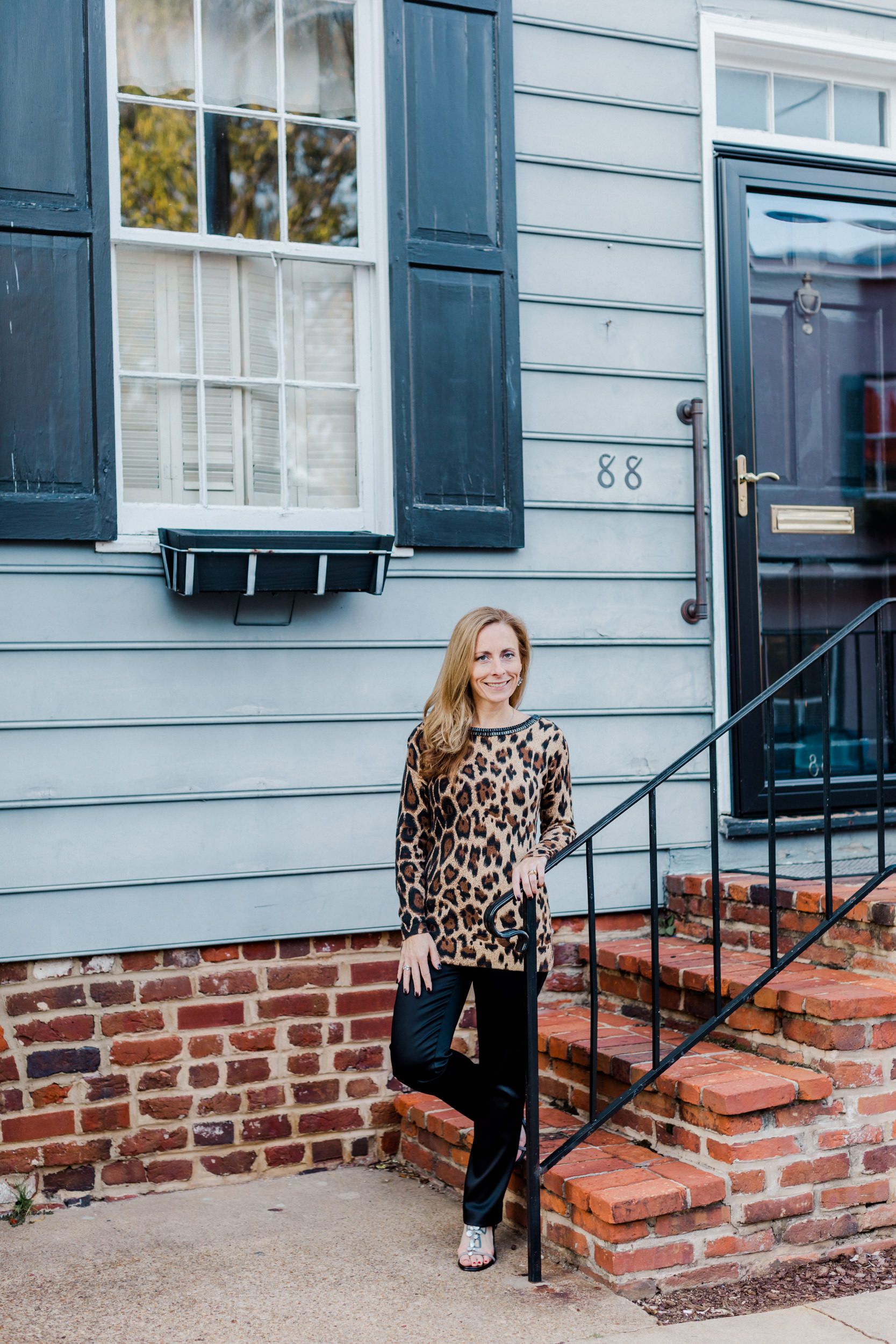 My name is Leah Virgin, Christian Success Business & Life Coach, mentor, prayer warrior, and author.  I am a loving wife for over 20 years to my soulmate, and mother to three beautiful and blessed children.  From a broken home, broken parents, broken childhood, fears, anxieties, depressions, a miscarriage, and more, God has brought me to this place—the place of healing and transformation to be a spokeswoman for creating the abundant joyful life in Christ Jesus.
Jeremiah 15:19 This is Adonai's answer: "If you return — if I bring you back — you will stand before me. If you separate the precious from the base, you will be my spokesman. It will then be they who turn to you, not you who turn to them.
**All rights reserved. All information created by Leah Mason-Virgin unless otherwise noted such as Bible verses, etc.
I have affiliate links in some blog posts and pages.  You don't pay more for the items but in buying through the link you support my page and all the wonderful content I send to you every day.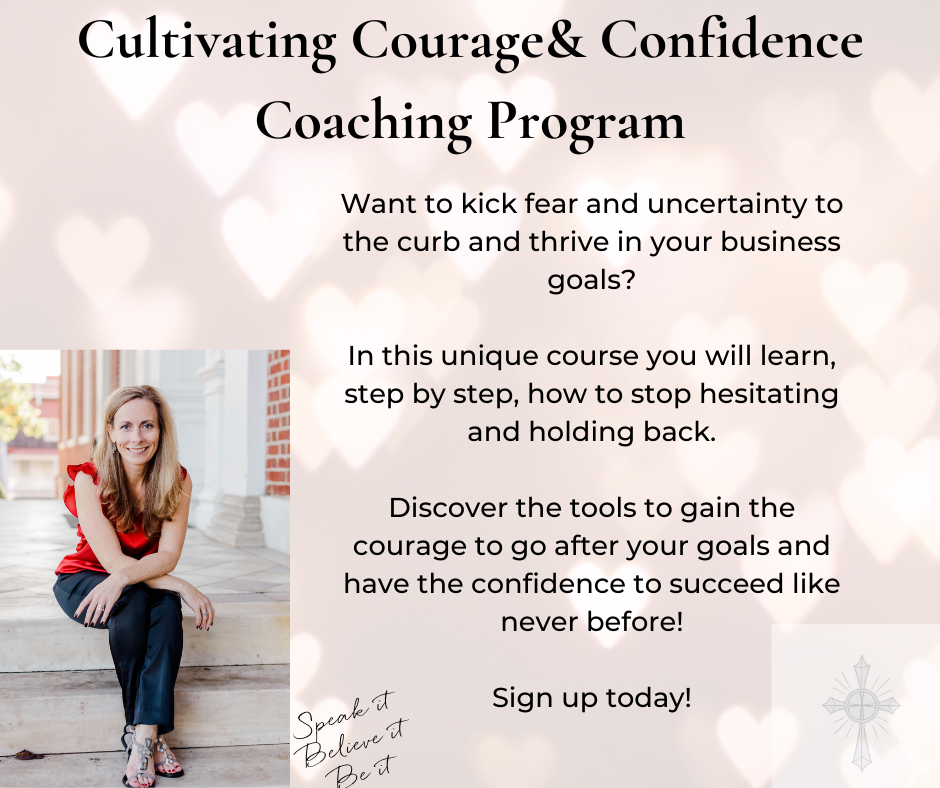 Leah Mason-Virgin empowers women to achieve the miracles they are asking God for by connecting them into His word, insights, Kingdom principles, strategies, and an empowered faith-filled mindset.
Leah's years in corporate, non-profits, healthcare, and other industries, in combination with her Faith Community Nursing, Business, and Life Coaching certifications, enable her to serve women in all areas of life. Her passion is to empower women so that they cultivate healthy mindsets, habits, relationships, businesses, spirituality, and overall life.
Leah's programs are Biblically based, empowering, insightful, and transformative.  Her clients often remark that their sessions produce amazing insights, action strategies, and mindset shifts that create an amazing faith-filled calm, joy, and strength to walk confidently and boldly in their gifts and calling.
Leah has a group coaching program, individualized and customized programs, courses, prayer workbooks, e-books, and more to serve every single woman no matter where they are in life.
Leah is married to her soul-mate for over twenty years and they have three amazing and wonderful children.
You can connect with her in these platforms:
Facebook: https://www.facebook.com/BurstingWithBlessings/
https://www.facebook.com/groups/2103073383276195/ Private Group: Blessed Christian Business & Life Coaching By Leah
Insta @ https://www.instagram.com/burstingwithblessings/
YouTube @ https://www.youtube.com/channel/UCEqfNHXOxEQlPRlUifvitww