Job 27:3 NASB
For as long as life is in me, And the breath of God is in my nostrils,
Job 33:4 NASB
The Spirit of God has made me, And the breath of the Almighty gives me life.
Isaiah 42:5 NASB
This is what God the Lord says, Who created the heavens and stretched them out, Who spread out the earth and its offspring, Who gives breath to the people on it And spirit to those who walk in it
______________________
Let's pray: Thank You, Almighty God for the breath and life in me.
Lord please forgive me my sins and help me to transform my words and actions to be in accordance with Your will and way.
I praise You for calling me out of the dark. I thank You for choosing me and setting me apart for such a time as this.
Lord I am in awe of Your love and mercy. I am so grateful for the endless love and forgiveness that You lavish on me.
Lord please help me to walk out the wonderful gifts and talents You grant me day by day. I long to co-create an abundance of blessings for myself and all those around me.
I sing praises to Your name and thank You that You delight in me and delight in the desires You've placed in my heart to bring forth this day and all the days that You've ordained for me.
Please surround me with hedges of protection and rebuke the devourer far from me.
Please help to shine Your light in such a way that others see and glorify You.
In Jesus name, I pray, Amen.
*If you are ready to cultivate a deeper more dynamic relationship with Jesus and God's word then join into the upcoming coaching Bible study starting April 3. Link below. Because a life well lived is lived through God's word and Spirit.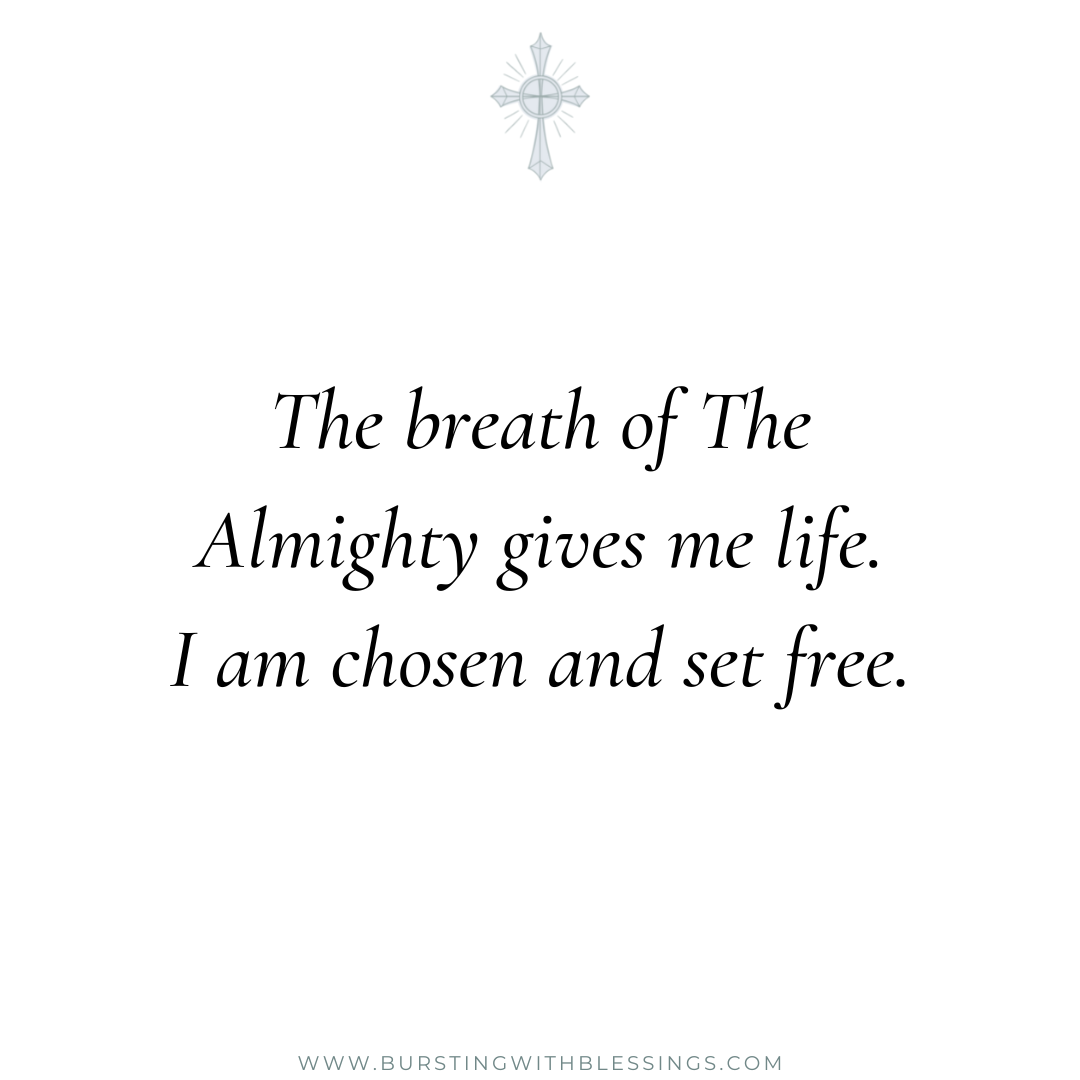 Book a call with me and let's work together: https://lnkd.in/dZRTUrvQ
I empower women to become the miracle they seek--through learning how to speak the word of God to cultivate faithfulness, knowledge of your value, worth, gifts, and more.
I will help you create the confidence, the mindset, the actions, the joy, and the perseverance to thrive in all of life's circumstances both good and bad.
Come to this free Facebook community group for even more:  Blessed Christian Life Coaching by Leah:
https://www.facebook.com/groups/2103073383276195
(Have you created a scripture board--a vision to work toward? Here's the link to my book on how to create it and use it every morning. https://burstingwithblessings.com/creating-your-biblical-vision-board-to-create-your-calling/
Become the queen God wants you to be! Grab my ebook for FREE: Cultivating Confidence & Courage
https://mailchi.mp/0ff0b7638ebe/cultivate-confidence-5-days
OR my new ebook on money mindset and wealth creation! https://mailchi.mp/836f61a50841/moneymindset