Psalm 119:72
The Law of Your mouth is better to me Than thousands of gold and silver pieces.

Psalm 119:127
Therefore I love Your commandments Above gold, yes, above pure gold.
_____________
Poverty, Riches, and Wealth:
The American Christian culture is obsessed with thinking and talking about money. The dysfunctional understanding of wealth and poverty leaves so many with broken money-mindsets and a confused pursuit of either prosperity or pious, hypocritical poverty mentality all the while covering over the idols that both bring.
God never said that wealth co-creation with Him was wrong. God's word points toward the good that a thriving Christian business / wealth can create and of course it also points out the dysfunction, sin, and brokenness that a riches obsessed mind can bring (Genesis 2:12, Genesis 24:35, Psalm 105:37, 1 Peter 1:7, 1 Kings 21 ).
As I read verse 127--that I love God's word and commandments more than gold, I could see that so many Christians really are loving their paycheck more than God. I know I've struggled with this throughout my life and even now.
When we wake, we rush off to work for that paycheck all the while complaining we don't have time for reading our Bible, lamenting the fact we don't have enough money, while praying for money and asking others to pray for our finances--are you seeing the money obsession?
If we're rushing off to earn a paycheck, obsessing over our bills, whining about lack of money, and reviling those that have money--aren't we simply money obsessed and hypocritically calling out the "rich"?
Let's choose to love on God's word first before praying for money or rushing off to work for the money we need for our bills, our family, our retirement, our giving, our children (Proverbs 13:22).
Let's choose to realize that "enough" money is extremely subjective. What one person calls excessive amounts of money, another person calls "enough". Let's understand that what God calls each person to co-create with Him is very individual.
Let's choose to understand that where our LOVE is there is our heart--and let's choose to obsessively love to know and read God's word.
Let's choose to LOVE God's word each morning more than rushing off for that money.
Let's choose to prioritize our money mindset based on God's word--not based on what some political party tells you, or pastor, or friend, or family, or television show.  God's ways are the highway to life and prosperity in all respects--it's the holistic prosperity of our soul, mind, spirit, and wallet with God that we should be mindful of (3 John 1:2).
Let's pray: Dear God thank You for this day. Thank You that Your word is truth, life, liberty, and prosperity.
Holy Spirit we humbly come to You and ask that You would show us where our money mindset is not in full alignment with Your word and will. Please sensitize our hearts to be obsessed to dig first into Your word and then after to dig into work.
We thank You Jesus that You are our Good Shepherd who leads us from pasture to quiet water, to blessing, to abundance in love, and overflowing with joy not of this world.
We are grateful beyond measure that we can be forgiven and free. We are so abundantly blessed in Christ Jesus that we lack no good thing.
Thank You Lord that You are our Provider, Protector, Sustainer, Redeemer, and Deliverer. Please deliver us from evil and protect us from all harm.
We sing praises to Your name. Please bless us in all respects.
In Jesus name, we pray, Amen.
*Ready to work on your money mindset and co-creating your God-inspired dreams and goals? Message me and let's talk about coaching.
And grab my money mindset book--link below.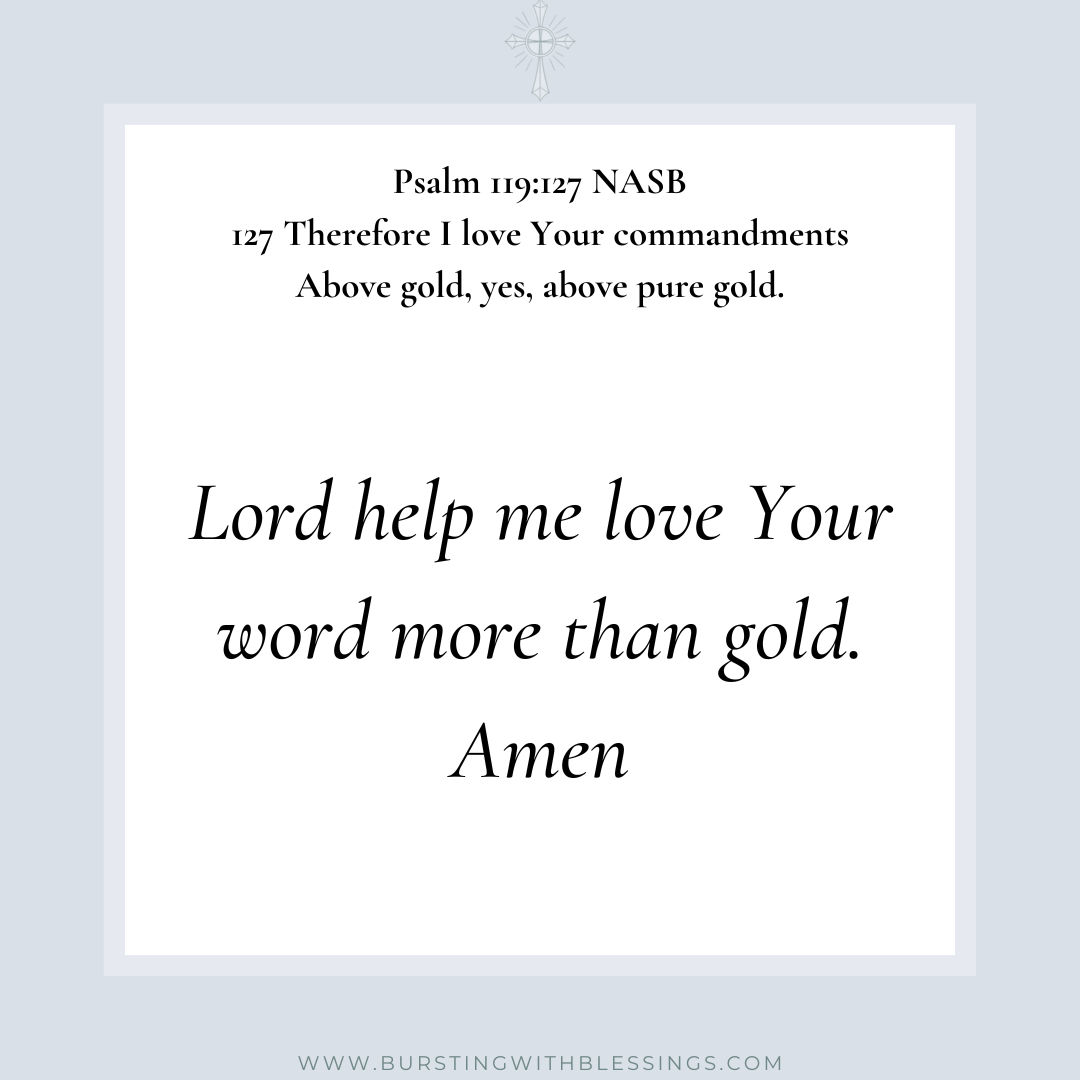 Do you know you need a daily sales system that creates wealth and an inheritance for your children and your children's children?
Then book a call with me and let's work together: https://lnkd.in/dZRTUrvQ
FlowChat affiliate link: https://fwc.li/af945bp
Business prayer PDF sheet at: https://drive.google.com/file/d/11ne3ehvhbKEQrDTqArTaPLR80yZVRNZa/view?usp=sharing
Business Coach, Social Selling Sales Coach, Life Coach, & Author to empower you into all your God-inspired dreams and goals!
https://www.burstingwithblessings.com/
I empower women to become the miracle they seek--through learning how to speak the word of God to cultivate faithfulness, knowledge of your value, worth, gifts, and more.
I will help you create the confidence, the mindset, the actions, the joy, and the perseverance to thrive in all of life's circumstances both good and bad.
Come to this free Facebook community group for even more:  Blessed Christian Life Coaching by Leah:
https://www.facebook.com/groups/2103073383276195
(Have you created a scripture board--a vision to work toward? Here's the link to my book on how to create it and use it every morning. https://burstingwithblessings.com/creating-your-biblical-vision-board-to-create-your-calling/
Become the queen God wants you to be! Grab my ebook for FREE: Cultivating Confidence & Courage
https://mailchi.mp/0ff0b7638ebe/cultivate-confidence-5-days
OR my new ebook on money mindset and wealth creation! https://mailchi.mp/836f61a50841/moneymindset
#christianentrepreneur #faithpreneur #christianbusiness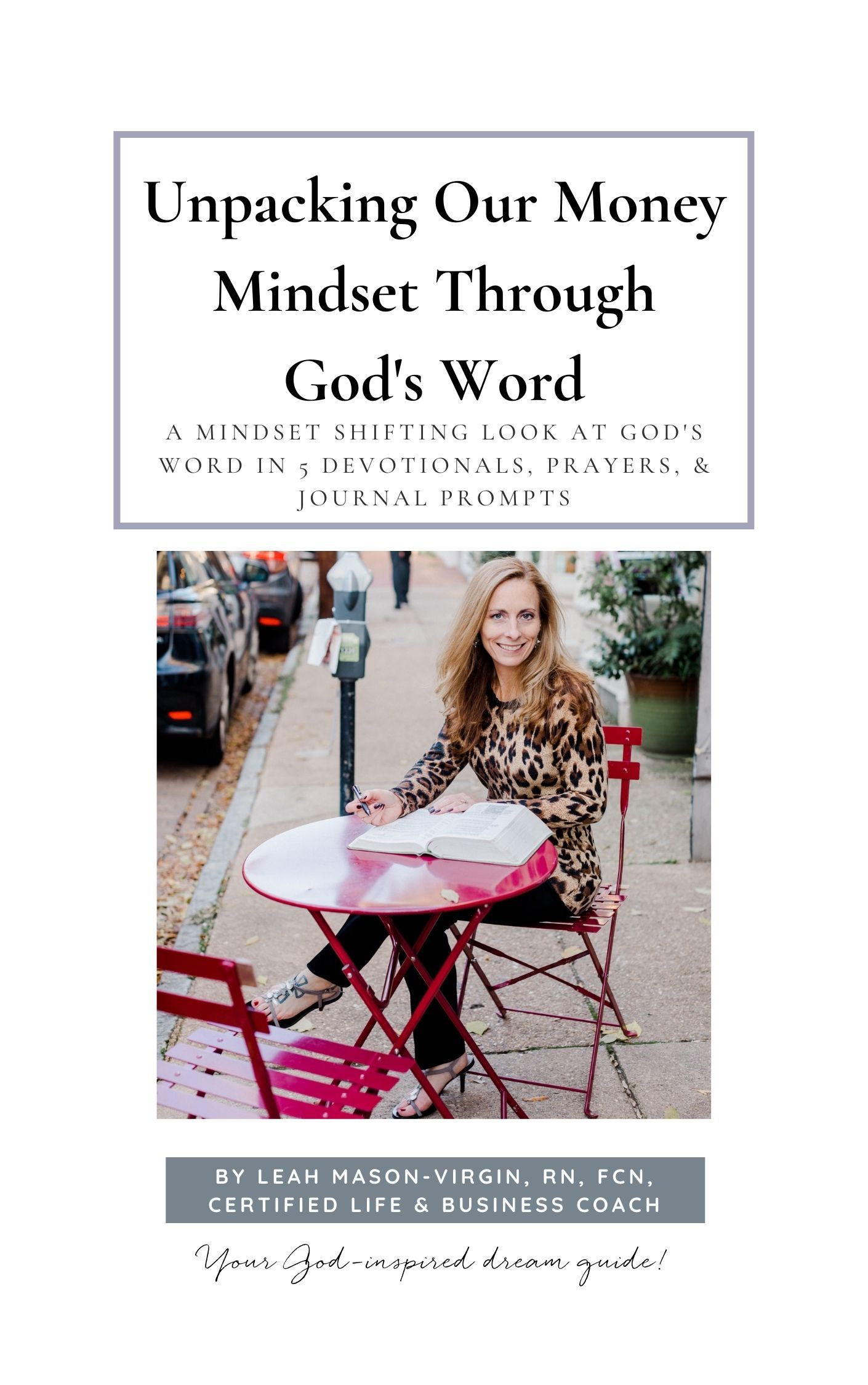 New American Standard Bible (NASB) New American Standard Bible®, Copyright © 1960, 1971, 1977, 1995, 2020 by The Lockman Foundation. All rights reserved.