What do you fear?
I find it fascinating to look back at how much I used to fear. It's sad to see how I allowed fear to dictate my daily life to such a degree that sometimes it left me just barely functional.
In The Bible, Job had deep fears for his children and life. And he was fixated on trying to keep things perfect with God and going about the completely wrong way.
Job didn't admonish the sin that his children did--he allowed it. I wonder if he feared them not loving him. I wonder why his mindset was so skewed that he essentially invited the destruction of his family, his possessions, his flesh, his friendships.
What are you fearing so much that you are in actuality inviting destruction?
Cultivating courage takes time and intentional work to see where we are acting based on fear and the desire to control the outcome versus having faith that God can and will work all things for our good and His Kingdom agenda.
Let's choose not to invite destruction through fear and the illusion that we can control things.
Let's choose today to walk by faith, courageously speaking and doing all that God has called us to do while looking with joyful anticipation for God to show up in big and small ways throughout our day, week, month, year, and life.
*Are you ready to cultivate confidence and courage like never before? I have an entire course and coaching package that will bring the joy and blessings of confidence, courage, and peace into your life. Message me now or learn more about my programs on my website: www.BurstingWithBlessings.com
Let's pray: Dear Lord, thank You for this day. Thank You for Your love and mercy.
Thank You Lord that we don't need to live by fear and chaos. We praise You that when we walk by faith You order all things into accordance with Your will and our good.
Lord please show us today where we are living by fear and the illusion of control. Please help us to release all control in crafting outcomes into Your hands, because Your ways are higher, better, and more wonderful than anything that our human ways can craft.
Thank You Lord Jesus for Your love, protection, and salvation. Please continue to rebuke the adversary from oppressing us and break every scheme that is trying to be formed against us.
Please lead us to the scripture that we need to read, know, believe, and speak over ourselves and our situations because You are God alone and we put our trust and hope in You forever.
In Jesus name, Amen.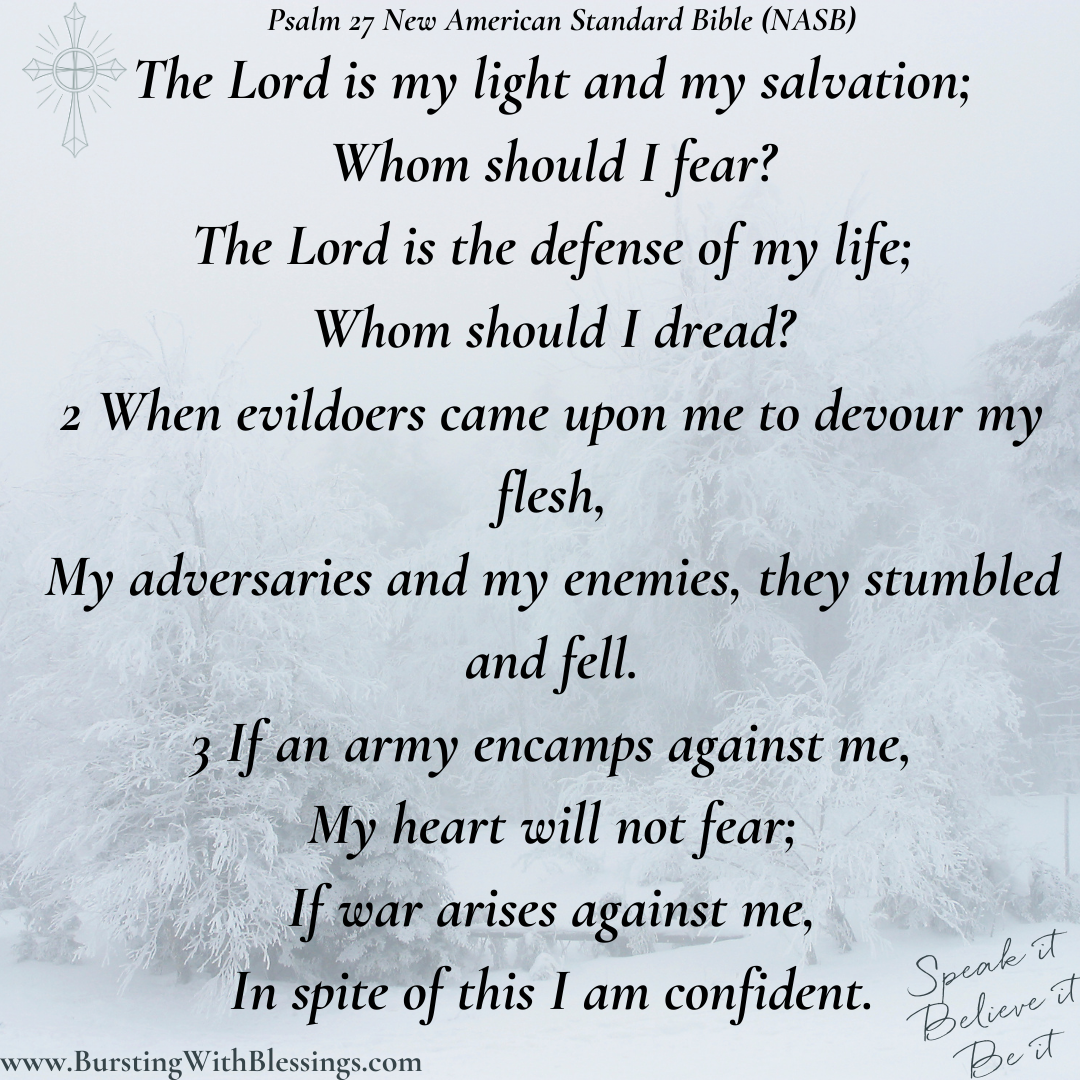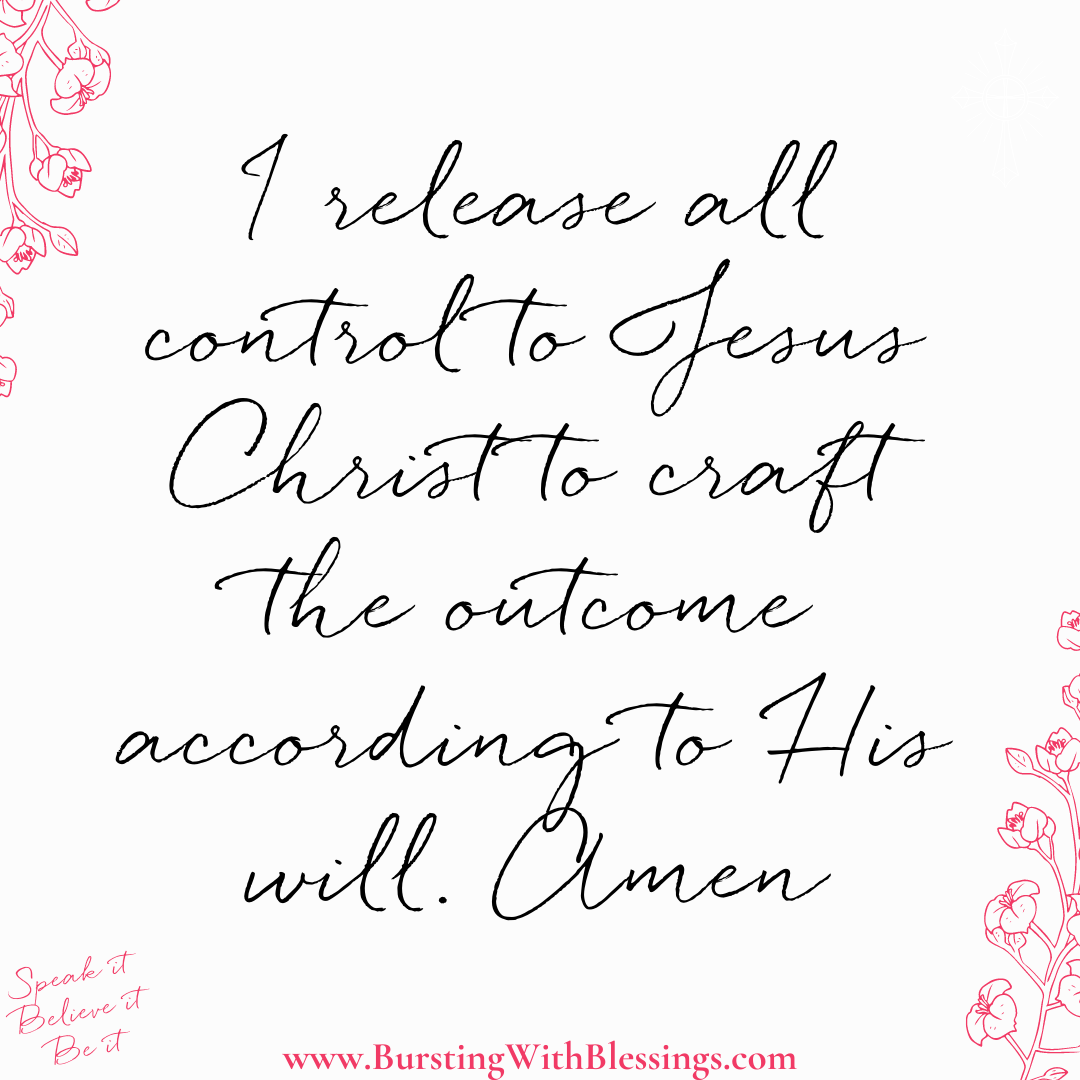 I empower women to become the miracle they seek--through learning how to speak the word of God to cultivate faithfulness, knowledge of your value, worth, gifts, and more.
I will help you create the confidence, the mindset, the actions, the joy, and the perseverance to thrive in all of life's circumstances both good and bad.
Come to this free Facebook community group for even more:  Blessed Christian Life Coaching by Leah