What are you asking God for today?
I love how easy it is to talk with God, to seek His wisdom, to know His heart, to hear His word, to enter into His Holy Temple and Holy presence--thank You, Jesus!
It's amazing to me the technological ease of learning about God and hearing His word. I don't have to travel to a temple and beg someone to read to me and hope I can memorize it before the person leaves.
Martin Luther thought that Rome would be the most spiritually alive and enlightened place. He yearned to go there and once there he found it spiritually dead and deeply bound in sin and sadness.
I used to think that there were so many more spiritually wonderful people than me. I wanted them to pray for me because I thought God would listen to them and I was seeking every where for an easy button to my brokenness and miracles that would fix everything with ease.
And God wanted to me to just seek Him, just talk with Him, just listen to His word, just make small changes to my life each day, and to do the hard work of releasing the desire to worry over and over inside my mind about every little problem I felt I needed a quick fix for. And once I started that journey He began to build me up more quickly and He brought others to link arms with and empower me even more to know God and work with Him.
Often God is waiting to grow us up into the transformation that leads to the miracle. He wants us seeking, knocking, building our mind on His word, and putting our hand to the plow each day. And then the harvest of blessings begin to spring up. But you won't be aware of it or ever see it until the other things come first. He wants to give you the healing tools you need, the arms that can empower you too.
Isaiah 43:19 Complete Jewish Bible (CJB)
19 I am doing something new;
it's springing up — can't you see it?
I am making a road in the desert,
rivers in the wasteland.
*Invest in yourself and the transformation you need through mindset coaching and the word. Message me now for a breakthrough session and let's begin to build your blessings into your promise land.
Let's pray: Dear Lord God Almighty, we enter Your throne room of grace with praise and great thanksgiving for You are God alone and You are worthy of all praise, honor, and thanksgiving.
Jesus thank You for this great gift--the gift of connection to Abba Father, the ability to have the word of God imprinted upon our hearts and minds and to have Your peace and strength for every day and every situation. We cannot sing praises enough for Your salvation mercy, love, and protection.
Thank You Jesus! Thank You Lord for bringing us to seek You, know You, and find forgiveness and healing beyond all measure and understanding.
Lord please guide us to meditate on Your word and to understand it with revelation knowledge of Your scripture and how to apply it to our lives to spring up an abundance of blessings and protection over all that we have, all that we are, and all that we are working toward.
You Jesus are our Good Shepherd that hides us in Your Holy presence and rebukes the adversary from oppressing us. Please continue to keep us standing on the firm foundation of trusting in You as You protect us each and every day from the enemy and the brokenness of this world.
Please Lord help us to build ourselves up each day with the actions that empower us through Your Spirit and bring forth an abundance of glory to Your name, love to those around us, and a testimony to Your power.
Thank You Jesus, thank You Abba Father, thank You Holy Spirit, Amen!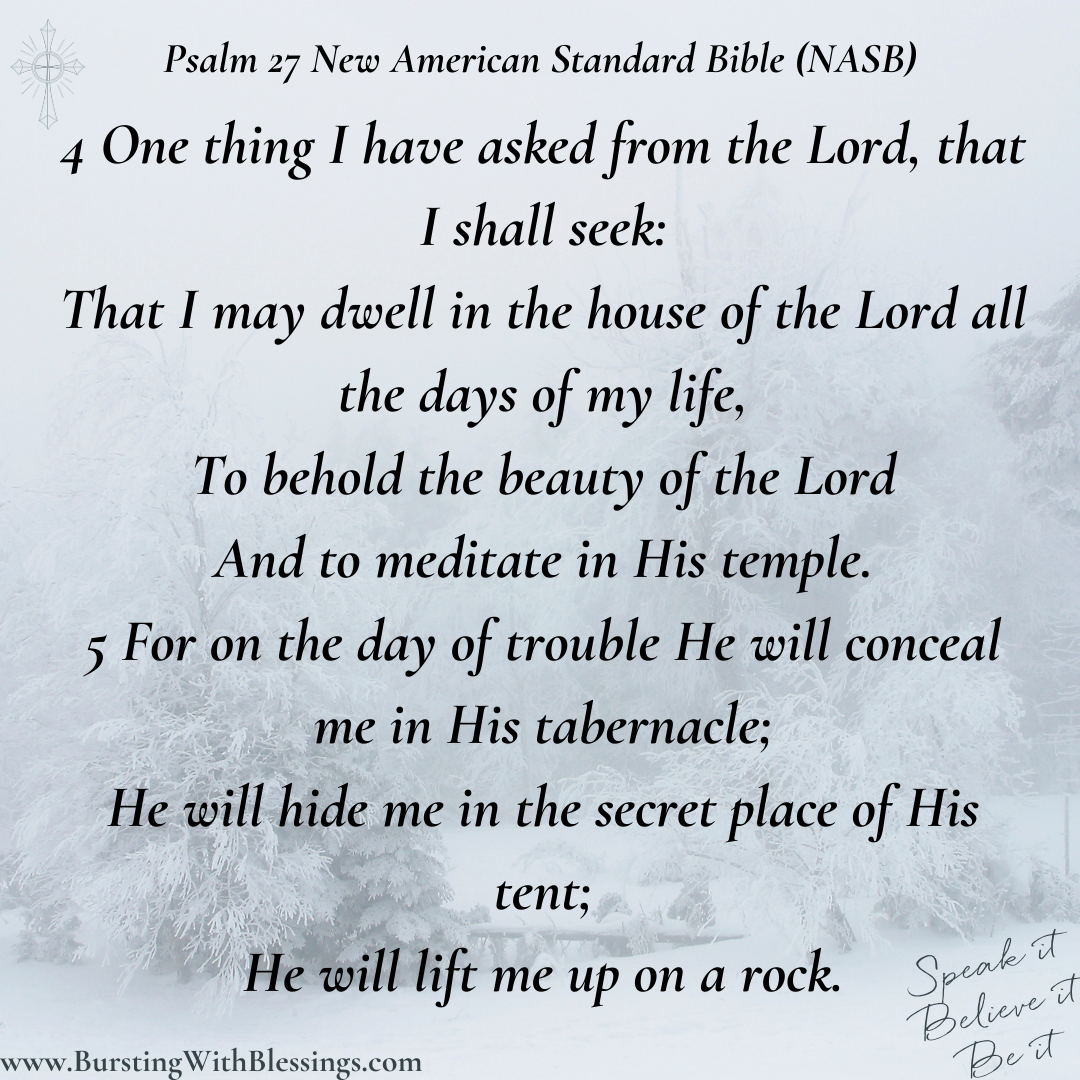 I empower women to become the miracle they seek--through learning how to speak the word of God to cultivate faithfulness, knowledge of your value, worth, gifts, and more.
I will help you create the confidence, the mindset, the actions, the joy, and the perseverance to thrive in all of life's circumstances both good and bad.
Come to this free Facebook community group for even more:  Blessed Christian Life Coaching by Leah