Often we forget that we are called, qualified by God, and so valuable for His Kingdom agenda!
Let's choose to remind ourselves that what we do today creates a legacy of blessings for ourselves and future generations.
Let's choose to think about our priorities, our goals, and our mission today and write them out. Write out your priorities in order from greatest to least and then plan each day based on your priorities.
*Are you ready to cultivate create daily success? Are you ready to create a joy-filled year? I take the stress and overwhelm away through the breakthrough sessions in my coaching programs. I empower you to create success strategies that will eliminate the chaos and bring God's blessings into every area of your life! Schedule your success breakthrough session now.
Dear Jesus, thank You for Your love and mercy. Thank You for a day to rejoice and  praise Your loving sacrifice!
Help us Lord today to remember that we are forgiven, free, called, qualified, valuable, and beloved.
Help us to become bold, confident, and courageous to create all the changes and blessings You long for us to have and to give to all those around us.
We sing praises to Your name, now and forever! Amen!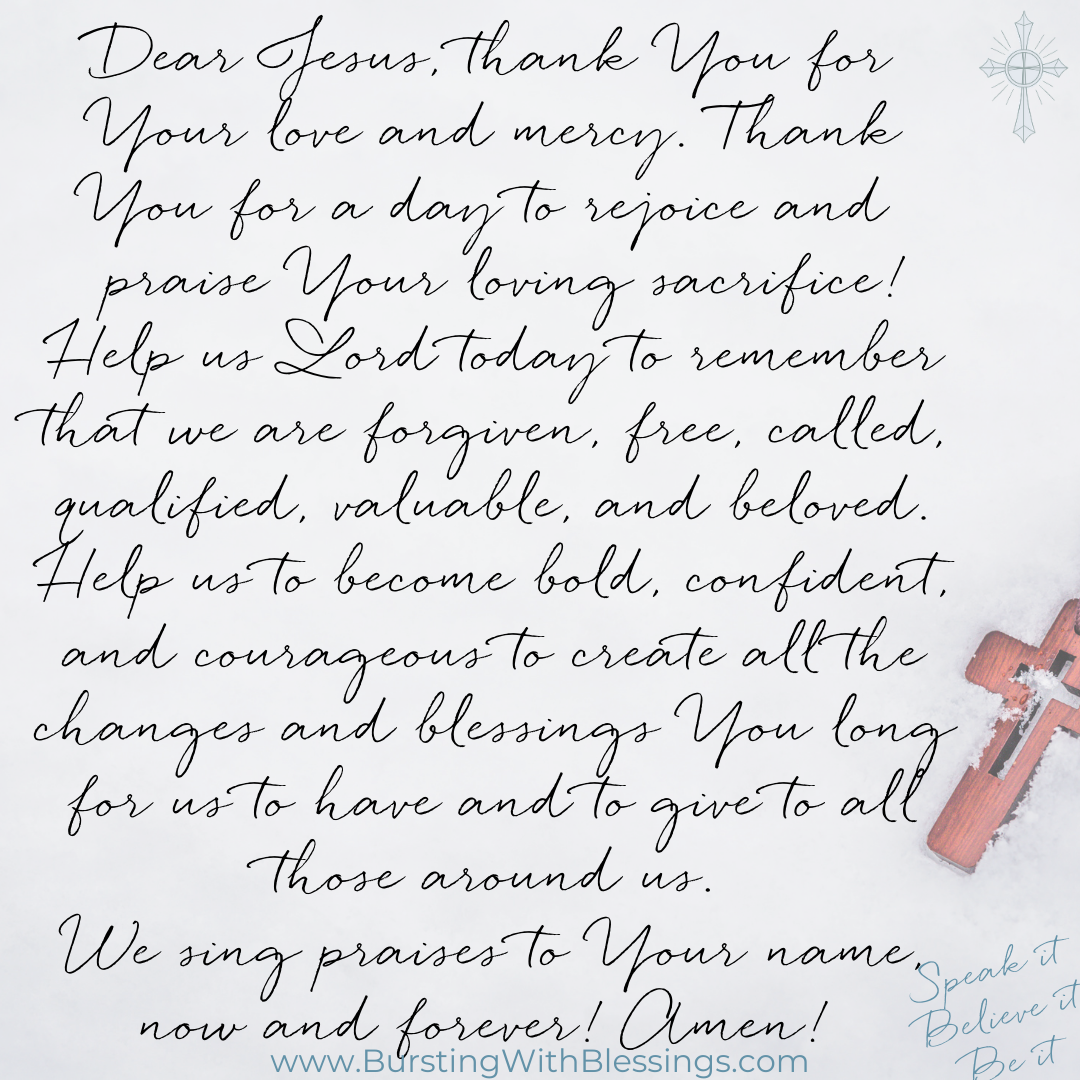 I empower women to become the miracle they seek--through learning how to speak the word of God to cultivate faithfulness, knowledge of your value, worth, gifts, and more.
I will help you create the confidence, the mindset, the actions, the joy, and the perseverance to thrive in all of life's circumstances both good and bad.
Come to this free Facebook community group for even more:  Blessed Christian Life Coaching by Leah