Everything takes choosing and intention.
On this Saturday let's choose to work on our past hurts. Let's choose to forgive and release people and circumstances into the hands of God.
Let's choose to be slow to anger and quick to hear and give compassion and grace to all those around us.
*Are you ready to cultivate a success mindset? Are you ready to create a joy-filled year? I take the stress and overwhelm away through the breakthrough sessions in my coaching programs. Schedule your success breakthrough session now.
Let's pray: Dear Jesus, thank You for Your love and mercy. We sing praises to Your name and tell of all Your wonderous deed.
Lord please lead us to cultivate a compassionate mind and heart for all those around us.
Please bring a revival of love and light in this broken world and in our hearts.
We thank You Lord for Your transforming love and sacrifice! Amen!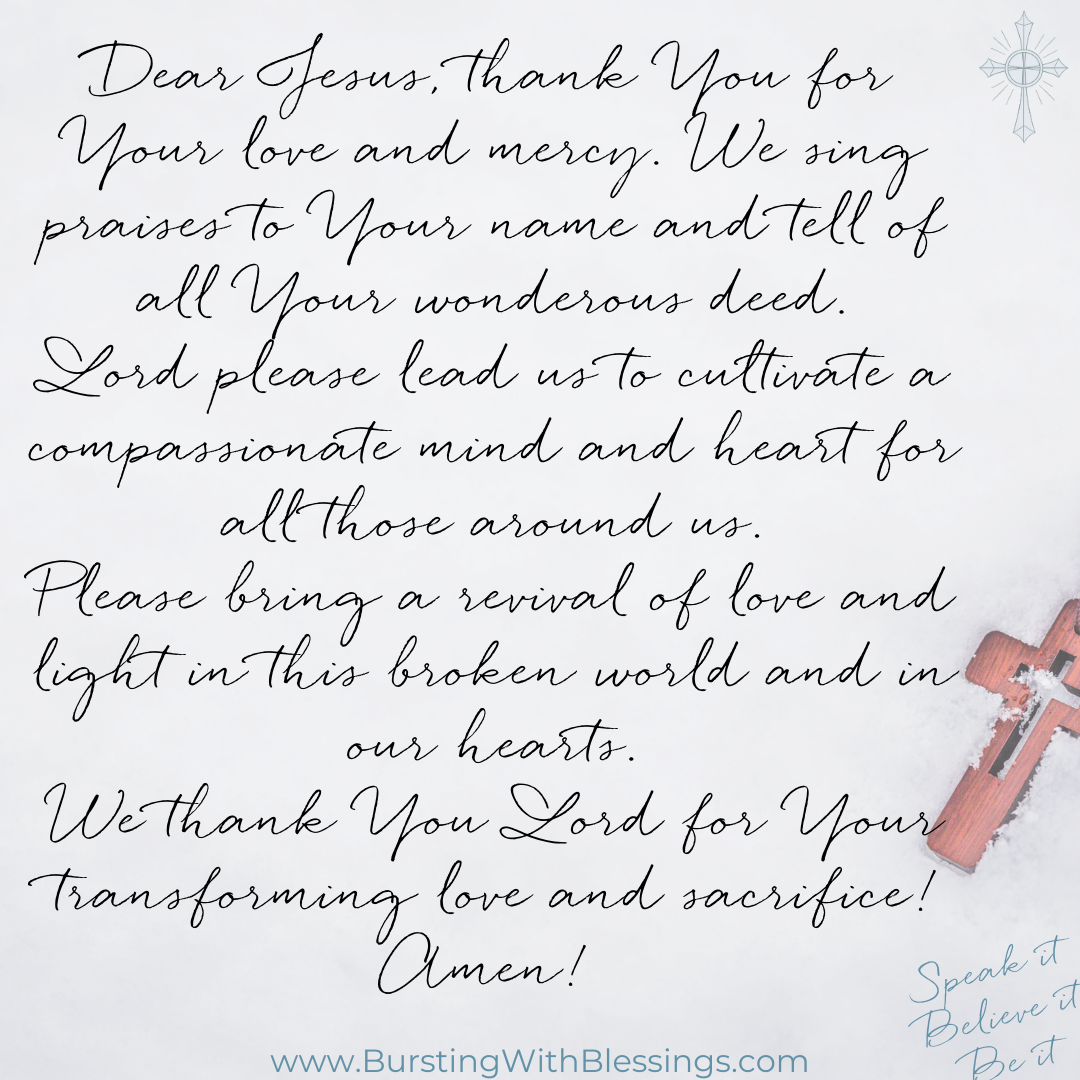 I empower women to become the miracle they seek--through learning how to speak the word of God to cultivate faithfulness, knowledge of your value, worth, gifts, and more.
I will help you create the confidence, the mindset, the actions, the joy, and the perseverance to thrive in all of life's circumstances both good and bad.
Come to this free Facebook community group for even more:  Blessed Christian Life Coaching by Leah