Sunday morning prayer of praise and thanksgiving.
God wants you empowered and walking boldly in your worth, your forgiveness, your gifts, and your calling.
With the forgiveness of the Lord let's pray to speak life over ourselves and others. Let's shake off the heavy chains of the enemy's reminders of our past.
And ask God to show you how to boldly walk with confidence and courage releasing others into His hands and shining the light of Christ wherever you go. Are you praying for that every day?
Are you ready for healing transformation? Then it's time to link arms with me. Message me now about my programs. It is my honor to guide you into the transformation and change that you need and God longs for you to have.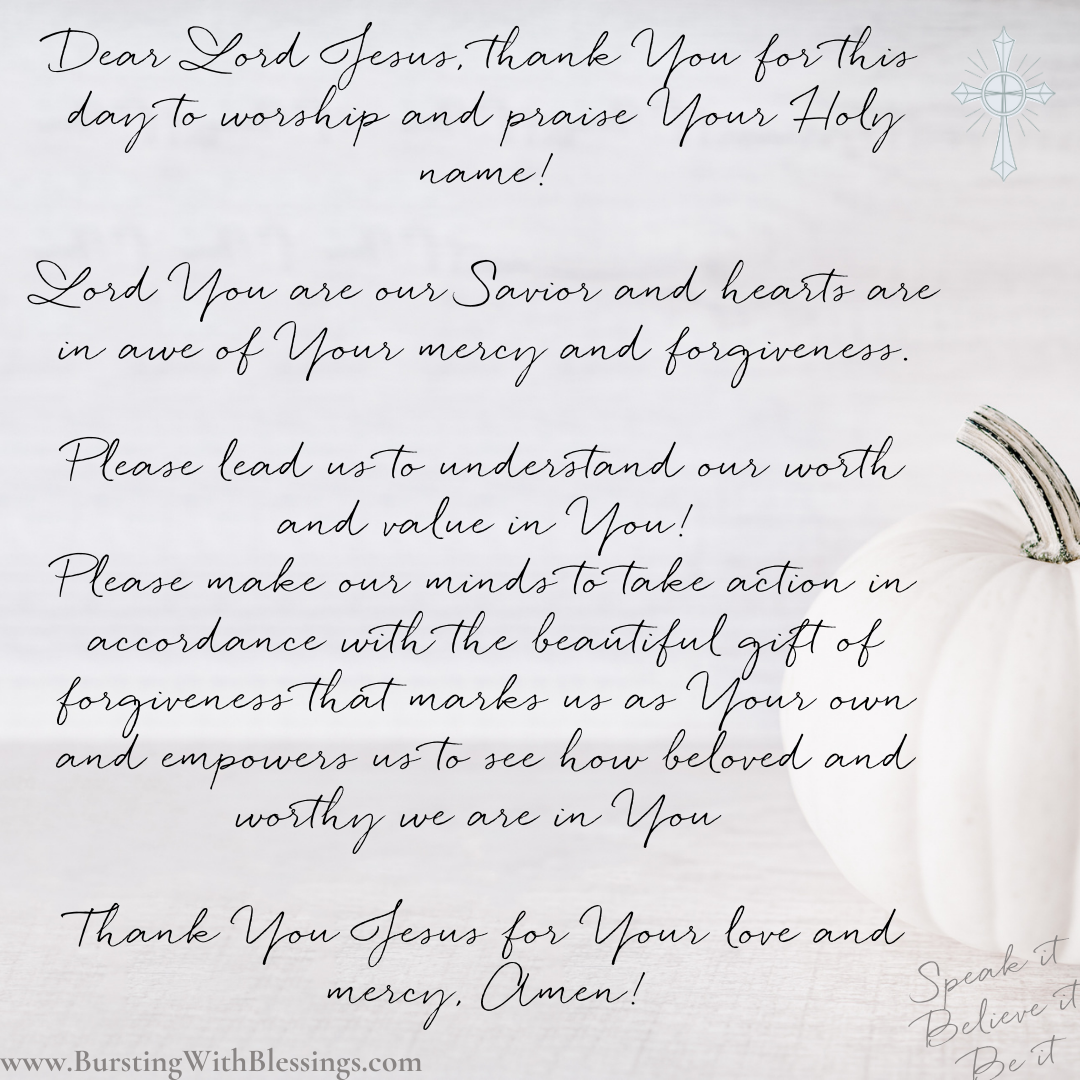 I empower women to become the miracle they seek--through learning how to speak the word of God to cultivate faithfulness, knowledge of your value, worth, gifts, and more.
I will help you create the confidence, the mindset, the actions, the joy, and the perseverance to thrive in all of life's circumstances both good and bad.
Come to this free Facebook community group for even more:  Blessed Christian Life Coaching by Leah