In the entrepreneurial space aka online business space the hot topic is to know your "why".
To know your "why" means you know why you are working so hard--to know why it matters to triumph over the hard days--and trust me in the beginning of building a business there are lots of hard days, tears, questions, doubts, and so many feels.
I want to encourage each of us to take a few minutes today and journal out why you are doing what you are doing this year.
And from that journaling I encourage you to create a "why" statement and affirmation that you can speak over yourself and create the stamina and perseverance energy that it will take to build your success this year.
God and His constant love for me is definitely apart of my "why". His word is imprinted in my inner most being! His word is the healing glue that allows me to keep persevering day by day--therefore, I tell about all His wonderful deeds to myself, my family, and all those around me.
Take His word today and make it your healing glue, your fuel, and part of your "why". And then go and do the daily habits that will catapult you into positive growth and success this year.
*Are you ready to explore your "why", your thoughts, your goals, and more to create rapid joyful success? I take the stress and overwhelm away through the breakthrough sessions in my coaching programs. Schedule your success breakthrough session now.
Let's pray: Dear God, we humbly come before You with thanks and praise for Your constant love and great salvation.
Thank You Jesus that You constantly love us and long for us to come into a deep dynamic personal relationship with You. We love You Jesus! We are in awe of You and the great sacrifice that sets us free to share Your love and good news.
Lord please imprint Your Holy word deep within our being. Please help us to know how to move through our day in a positive and joy-filled way.
Help us Lord to love others and persevere in the face of adversity and trials. Please grant us Your favor and protection from the enemy's schemes and the brokenness of this world.
We love You Lord! We sing praises to Your name and thank You for Your healing and redemption. Please continue to heal the broken parts of our mind and heart through Your word and Spirit.
Help us Lord to share with others the good news in a real and loving way. In Jesus name, we pray, Amen.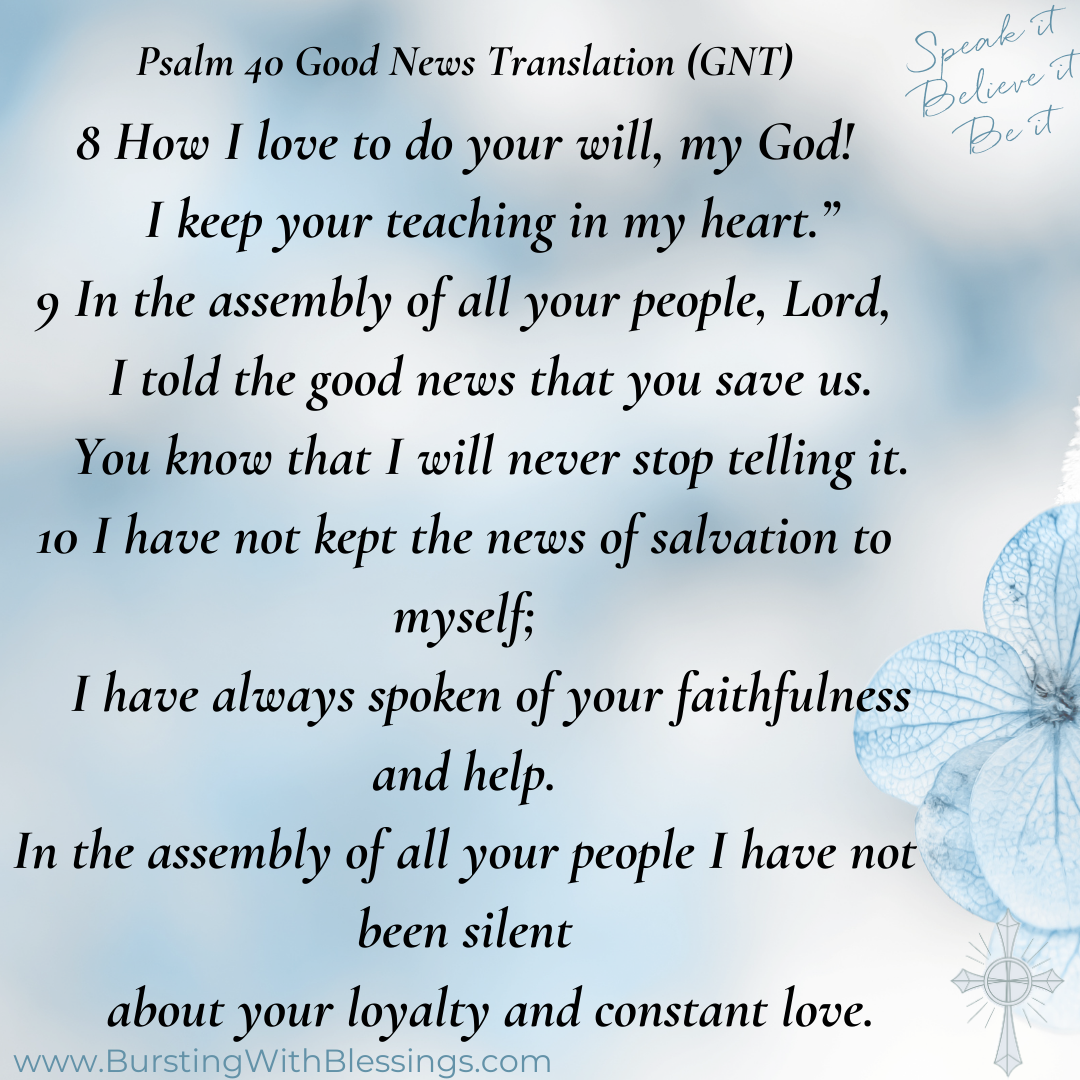 I empower women to become the miracle they seek--through learning how to speak the word of God to cultivate faithfulness, knowledge of your value, worth, gifts, and more.
I will help you create the confidence, the mindset, the actions, the joy, and the perseverance to thrive in all of life's circumstances both good and bad.
Come to this free Facebook community group for even more:  Blessed Christian Life Coaching by Leah