Women often dismiss their value and strengths.
I've got a busy woman's guide to help you embrace your strengths this week:
- Spend your time in the car/making dinner/chores mentally listing out all the big and small things that you are good at and that others compliment you on (out-loud.) *Yep you are going to be talking to yourself. But since you don't have time to sit and journal--which is far better, let's try the next best thing.
- Then talk through how much you show you value those things through your actions and words.
- What do you often dismiss as unimportant to your current role(s) in life/business/family? How can you see it from a different perspective? How do you think others see it?
- How do you receive thanks for your work? How do you give others thanks for the little and big things they do? Are you jealous of anyone or anything in other people's lives (this indicates that there is a need not met or a skill you need to cultivate)?
- How are you highlighting or diminishing your contributions in every area of life, work/business, family, etc.
- What powerful insights can you choose to embrace, think on, and extrapolate on to bring yourself into your highest potential and impact?
*Stay tuned to this channel for more self-coaching into your goals, promotions, and better relationships!
**If you truly want to grow your impact and mindset more quickly and with full support message me "COACH" today 😃 . The investment to work with me is very reasonable. Because I want you to make a beautiful impact for us all.
#careerprogression #careercoaching #coaching #selfcare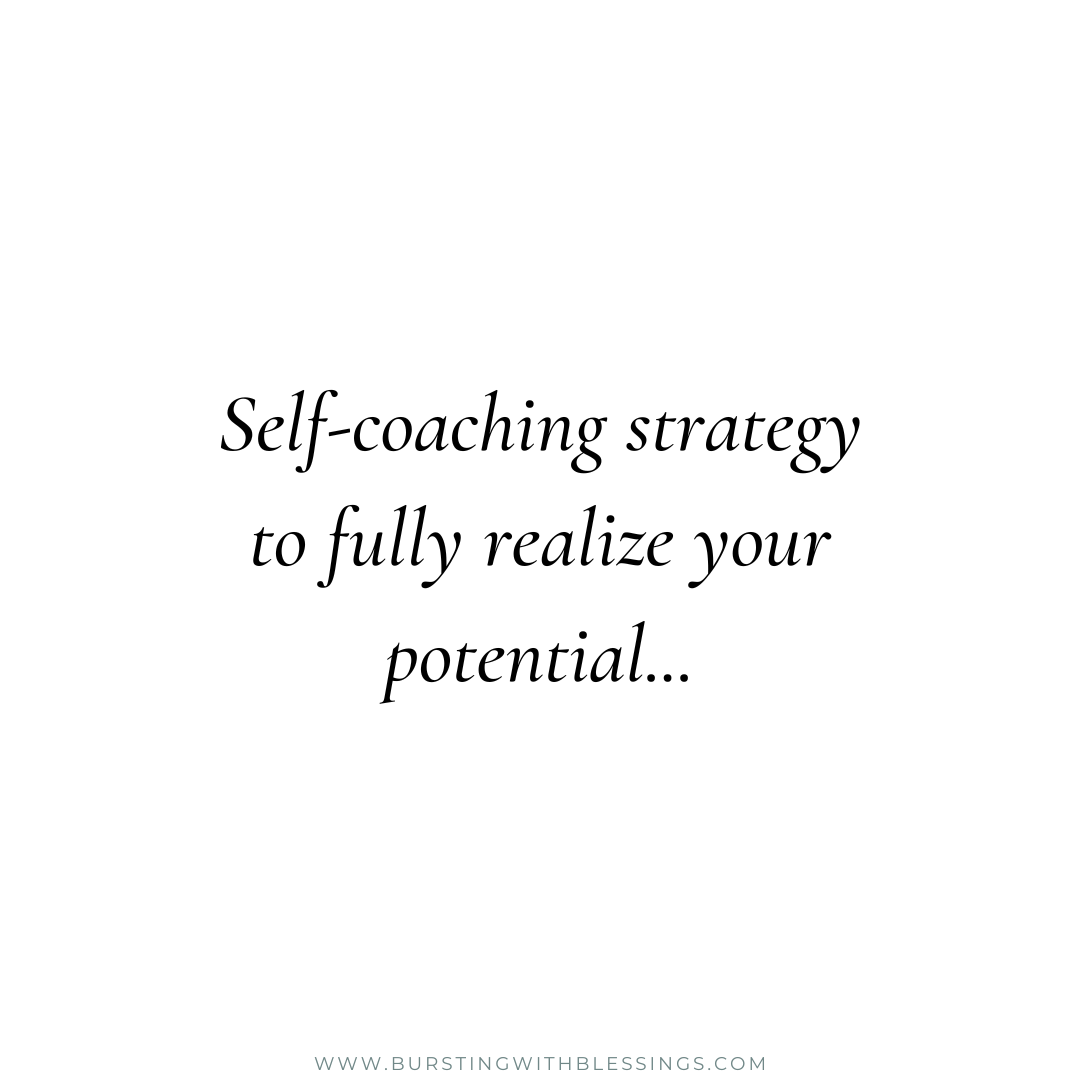 Book a call with me and let's work together: https://lnkd.in/dZRTUrvQ
I empower women to become the miracle they seek--through learning how to speak the word of God to cultivate faithfulness, knowledge of your value, worth, gifts, and more.
I will help you create the confidence, the mindset, the actions, the joy, and the perseverance to thrive in all of life's circumstances both good and bad.
Come to this free Facebook community group for even more:  Blessed Christian Life Coaching by Leah:
https://www.facebook.com/groups/2103073383276195
(Have you created a scripture board--a vision to work toward? Here's the link to my book on how to create it and use it every morning. https://burstingwithblessings.com/creating-your-biblical-vision-board-to-create-your-calling/
Grab my ebook for FREE: Cultivating Confidence & Courage
https://mailchi.mp/0ff0b7638ebe/cultivate-confidence-5-days
OR my new ebook on money mindset and wealth creation! https://mailchi.mp/836f61a50841/moneymindset