The new year is approaching and your mind is being filled with the excitement of new goals and dreams that could be accomplished.
The tension of wanting to create new things while remembering past things left undone can bring a mix of emotions.
My friends don't let what wasn't accomplished in the past be the defeating blow to your future dreams and goals. God is always working to do a new thing in us and through us. His power can transform and redeem. But only if we submit to Him.
Isaiah 43:19 NASB
Behold, I am going to do something new, Now it will spring up; Will you not be aware of it? I will even make a roadway in the wilderness, Rivers in the desert.
Anytime we are co-building or transforming we are expanding and enlarging our territory--right into the enemy's land. Why do you think "everything" starts to go wrong as soon as you make changes to yourself and your life. It's always spiritual warfare.
Expansion always comes with growing pains--but the reward is so sweet. Let that truth guide you forward into perseverance, endurance, self-discipline, and self-control.
As you sit and begin praying and crafting your goals with God, remember all things are possible with God (Matthew 19:26). And you can do all things with His loving power flowing through you--renewed each morning.
Mark 9:23 NASB
But Jesus said to him, "'If You can?' All things are possible for the one who believes."
You must believe and value that what God is calling you to is not only possible but a kingdom assignment that you want to fight to achieve.
You will only co-create that which you value. And you won't value it if you don't first value God and yourself more than what other's think of you. (Grab my worksheet on co-creating goals with God and watch the video on it below)
Let's choose this day to write out a list of what we value. And write out a letter to yourself about how much you do or don't value yourself.  Now is the time to see if you need therapy or coaching or both on your self-worth and identity.
My friends, it will do us no good to craft goal after goal only to not accomplish anything because we don't value ourselves, our worth, and our identity in Christ Jesus.
The truth will set us free to become all that God wants us to become. And this year I came face to face with some hard truths about my view of my value and worth and how it held me back from accomplishing my big goals this year--yes as you level up you will always find new mindsets and beliefs that need transforming and healing.
If you know or believe that this is what is holding you back, message me, get into coaching with me, or take my coaching Bible study course at your own pace. (How To BE & BELIEVE You Are A Woman Of Worth Coaching Bible Study Course to begin or build on your self-worth, value, and identity in Christ Jesus).
Let's pray: Dear God, thank You for this day. Thank You that You love us with an everlasting love far and above what we could ever understand.
Lord we humbly bow down and submit ourselves for Your transformation and change. Jesus please show us our limiting beliefs and broken mindsets that keep holding us back from massive breakthrough and abundance.
We know that the enemy seeks to hold us back. Jesus please rebuke the devourer far from us and open our eyes to see his schemes and lies so that we can rebuke them by Your name and holy scripture.
We praise You Lord that You are always doing a new thing in us and through us. Please open our eyes to see the amazing blessings and desires you want for us.
Please help us to put our hand to the plow and value You and the plans You have far above what other's think or say about us.
We thank You God that You want us to be a part of Your kingdom agenda. We praise You that You are mindful of us and that You seek to bless us in all respects as we work with You to grow in spiritual wisdom day by day.
In Jesus name, we pray, Amen.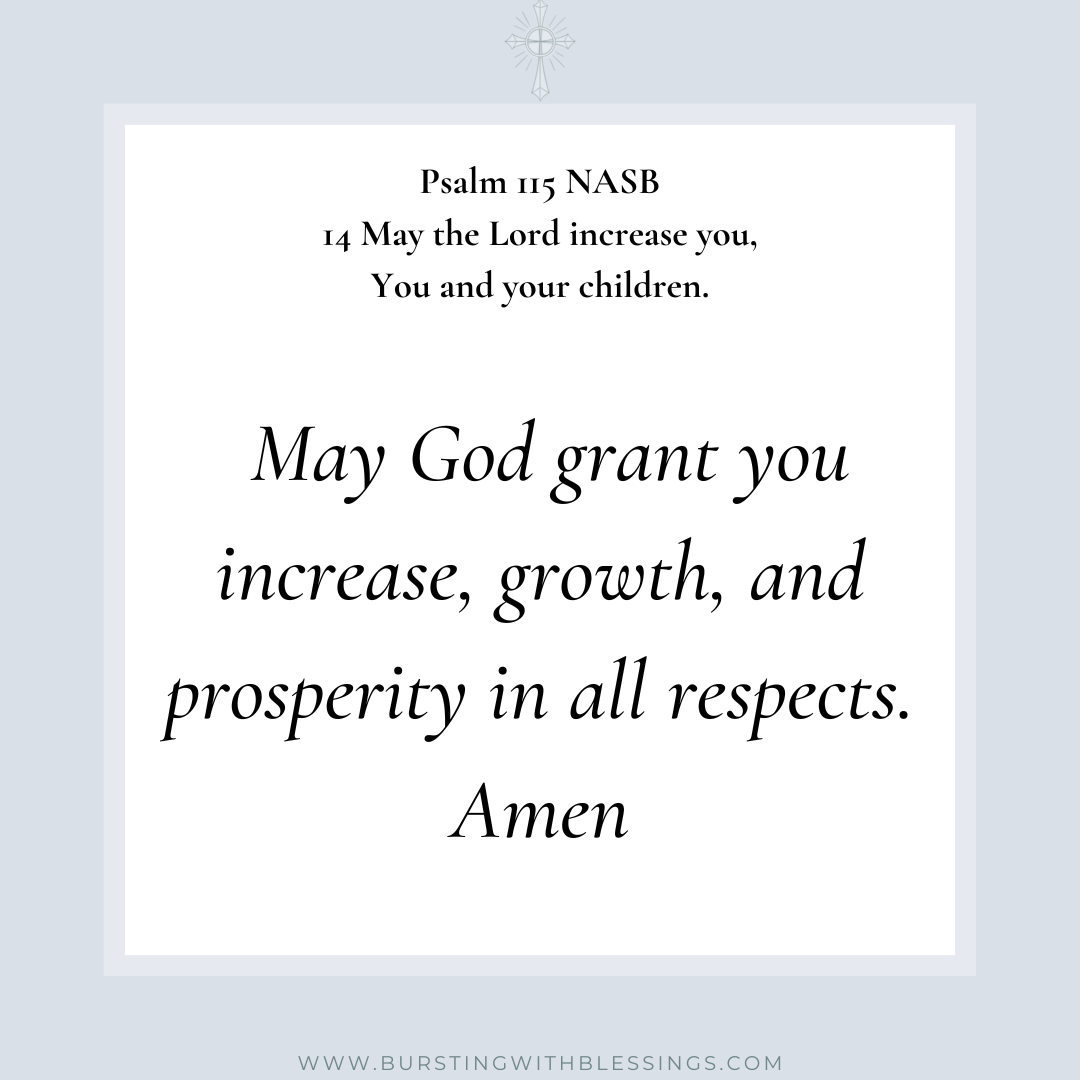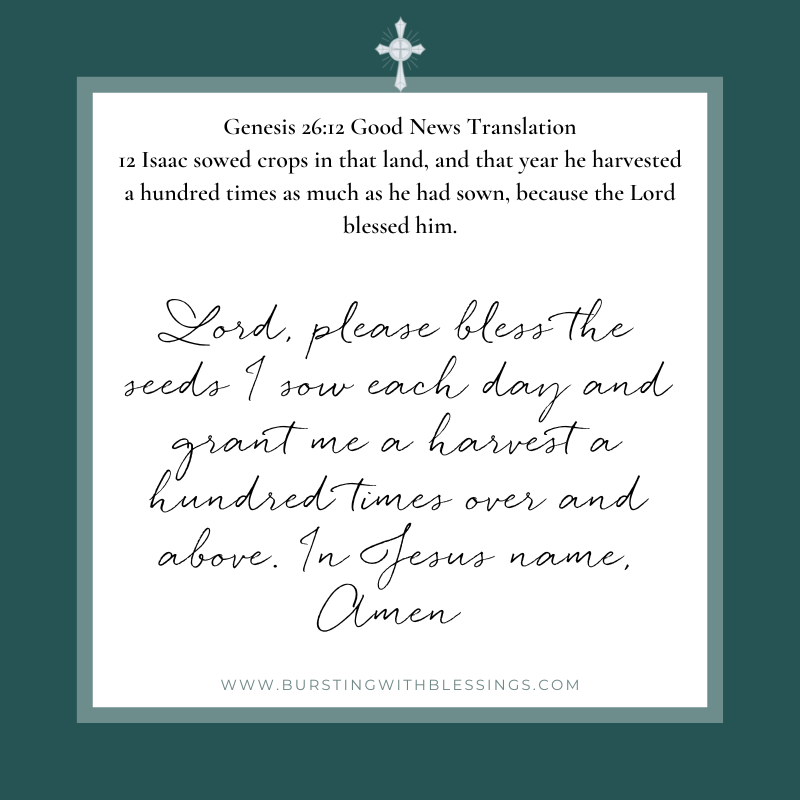 Do you know you need a daily sales system that creates wealth and an inheritance for your children and your children's children?
Then book a call with me and let's work together: https://lnkd.in/dZRTUrvQ
FlowChat affiliate link: https://fwc.li/af945bp
Business prayer PDF sheet at: https://drive.google.com/file/d/11ne3ehvhbKEQrDTqArTaPLR80yZVRNZa/view?usp=sharing
Business Coach, Social Selling Sales Coach, Life Coach, & Author to empower you into all your God-inspired dreams and goals!
https://www.burstingwithblessings.com/
I empower women to become the miracle they seek--through learning how to speak the word of God to cultivate faithfulness, knowledge of your value, worth, gifts, and more.
I will help you create the confidence, the mindset, the actions, the joy, and the perseverance to thrive in all of life's circumstances both good and bad.
Come to this free Facebook community group for even more:  Blessed Christian Life Coaching by Leah:
https://www.facebook.com/groups/2103073383276195
(Have you created a scripture board--a vision to work toward? Here's the link to my book on how to create it and use it every morning. https://burstingwithblessings.com/creating-your-biblical-vision-board-to-create-your-calling/
Become the queen God wants you to be! Grab my ebook for FREE: Cultivating Confidence & Courage
https://mailchi.mp/0ff0b7638ebe/cultivate-confidence-5-days
OR my new ebook on money mindset and wealth creation! https://mailchi.mp/836f61a50841/moneymindset
#christianentrepreneur #faithpreneur #christianbusiness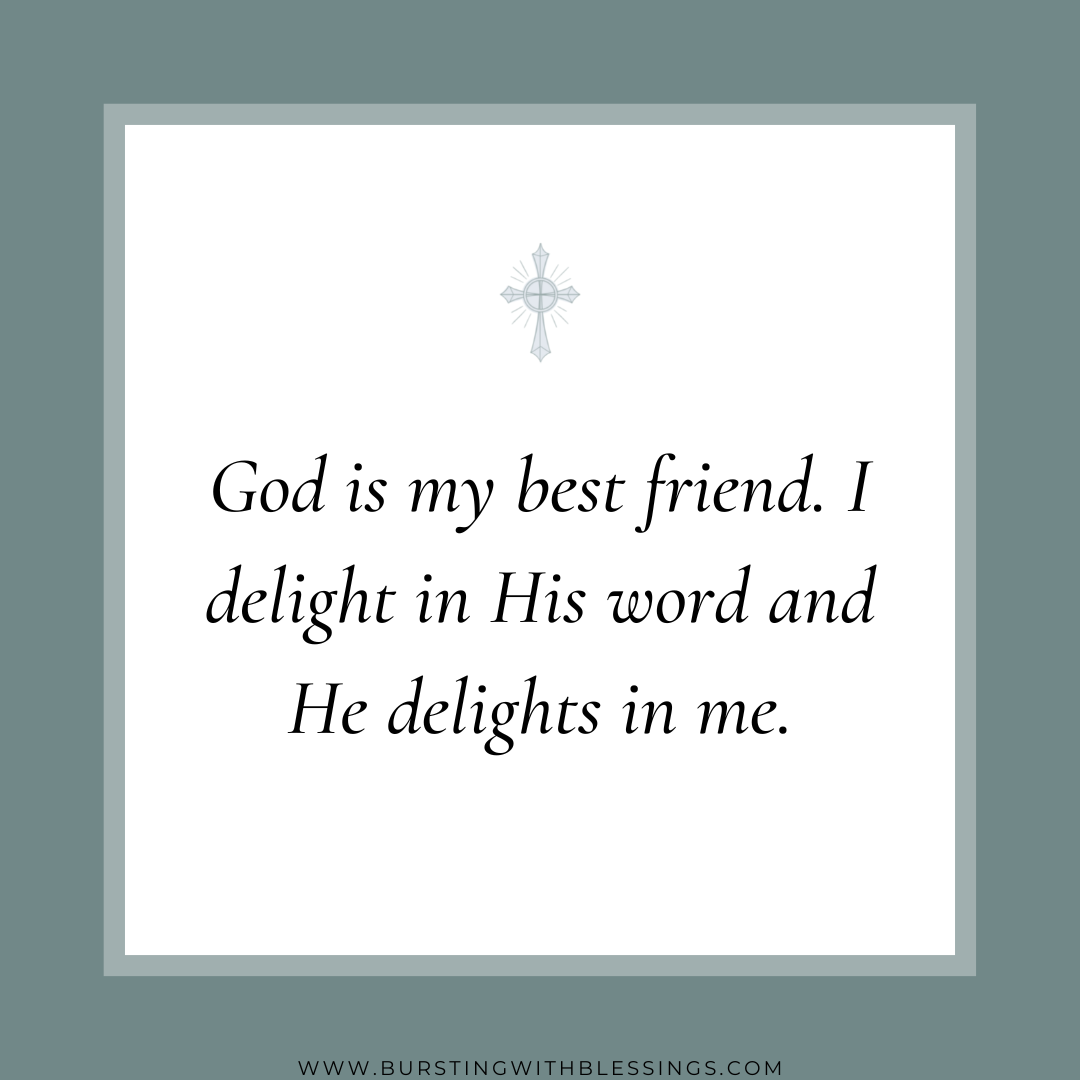 New American Standard Bible (NASB)
New American Standard Bible®, Copyright © 1960, 1971, 1977, 1995, 2020 by The Lockman Foundation. All rights reserved.