Psalm 139 CJB
17 God, how I prize your thoughts!
How many of them there are!
18 If I count them, there are more than grains of sand;
if I finish the count, I am still with you.
_________________
Have you ever taken a moment to really think about how much God thinks about you?
When times are hard I often wonder selfishly "God aren't you seeing me and thinking about me?!" And I say selfishly because my mind does know the truth--God is the God who sees me and you.
The last few weeks have been emotionally hard. I've read Psalm 139 almost every day. I sit and ponder God's truth and pour it onto my bruised and battered mind and heart.
My friends we have such easy access to God's word in this day and age. But when times are hard and the depression hits me fiercely I must choose to force myself into it's pages and into prayer because the remedy within is a balm like none other.
Let's choose not to allow the lies of the enemy, our emotions, and this world hold us back from the medicinal balm of God's word. Run to the Father. Run to your bestfriend who knows your thoughts and deeds before even you do.
Adonai, you have probed me, and you know me.
2 You know when I sit and when I stand up,
you discern my inclinations from afar,
3 you scrutinize my daily activities.
You are so familiar with all my ways
4 that before I speak even a word, Adonai,
you know all about it already.
5 You have hemmed me in both behind and in front
and laid your hand on me.
6 Such wonderful knowledge is beyond me,
far too high for me to reach.
God is ever mindful of us and His truth stands in the midst of the hardships and dark times. This world is not our home but we are called to be the light and hands and feet in it until Christ calls us home.
Today no matter what you are going through--whether the valley of pain and brokenness or the mountain of happy circumstances, take a moment to think about your bestfriend and how many thoughts He is thinking about you right now.
Let's choose to renew our mind in the truth--God never leaves us. God is always by our side. God formed us to be a part of His kingdom agenda (Psalm 139:13). God wants you to co-create blessings and to be a bright light shining out to show others that Jesus is the way, the truth, and life.
Let's pray: Dear God, thank You for this day. Thank You for Your Holy word that reminds us how much You think about us and love us.
Jesus please forgive us our sins and show us where we need to repent, transform, grow, and become more Christlike.
We are in awe of Your love and mercy, Jesus. Please help us to shine Your light in such a way that others see and glorify You.
We sing praises to Your name, Father, Son, and Holy Spirit, Amen.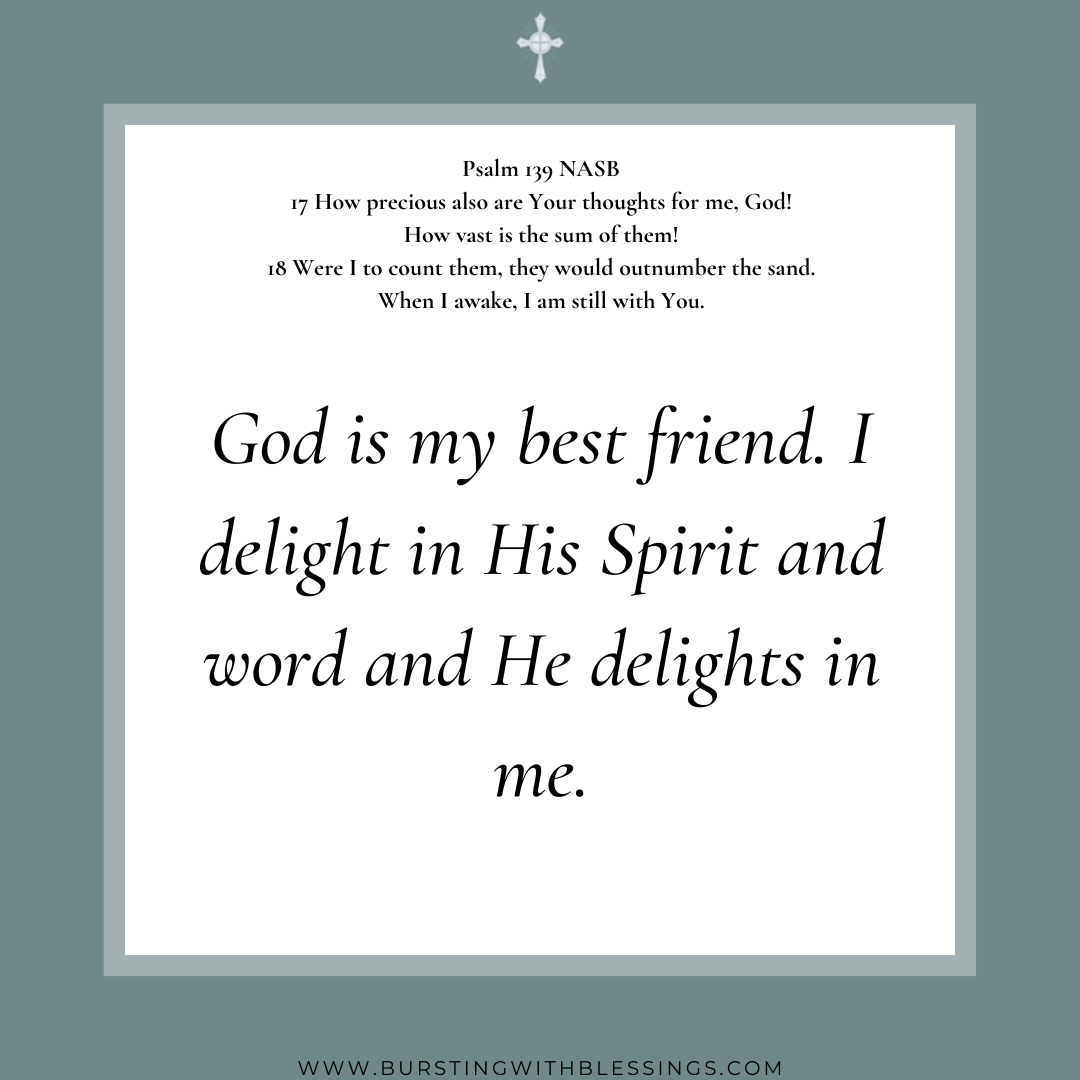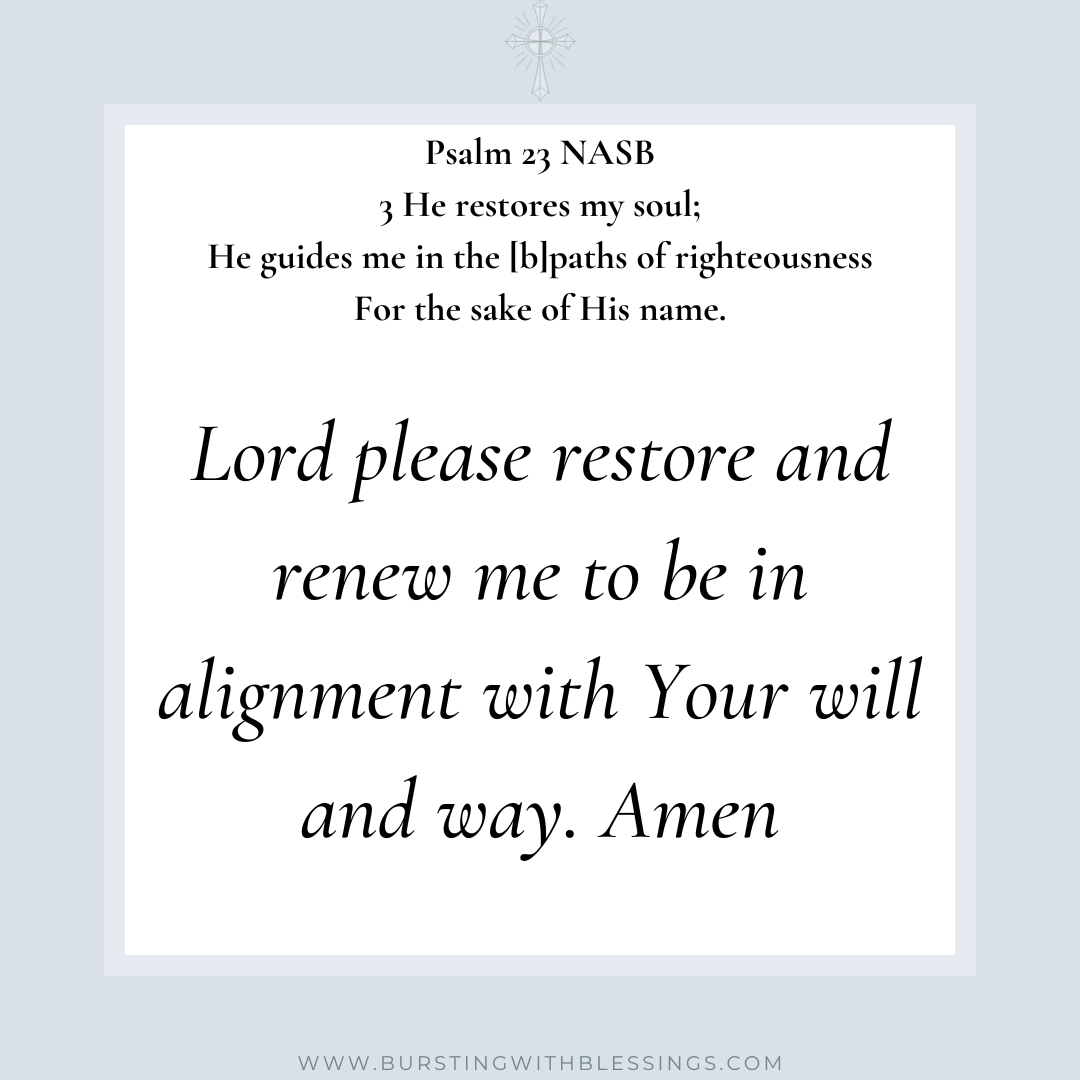 Do you know you need a daily sales system that creates wealth and an inheritance for your children and your children's children?
Then book a call with me and let's work together: https://lnkd.in/dZRTUrvQ
FlowChat affiliate link: https://fwc.li/af945bp
Business prayer PDF sheet at: https://drive.google.com/file/d/11ne3ehvhbKEQrDTqArTaPLR80yZVRNZa/view?usp=sharing
Business Coach, Social Selling Sales Coach, Life Coach, & Author to empower you into all your God-inspired dreams and goals!
https://www.burstingwithblessings.com/
I empower women to become the miracle they seek--through learning how to speak the word of God to cultivate faithfulness, knowledge of your value, worth, gifts, and more.
I will help you create the confidence, the mindset, the actions, the joy, and the perseverance to thrive in all of life's circumstances both good and bad.
Come to this free Facebook community group for even more:  Blessed Christian Life Coaching by Leah:
https://www.facebook.com/groups/2103073383276195
(Have you created a scripture board--a vision to work toward? Here's the link to my book on how to create it and use it every morning. https://burstingwithblessings.com/creating-your-biblical-vision-board-to-create-your-calling/
Become the queen God wants you to be! Grab my ebook for FREE: Cultivating Confidence & Courage
https://mailchi.mp/0ff0b7638ebe/cultivate-confidence-5-days
OR my new ebook on money mindset and wealth creation! https://mailchi.mp/836f61a50841/moneymindset
#christianentrepreneur #faithpreneur #christianbusiness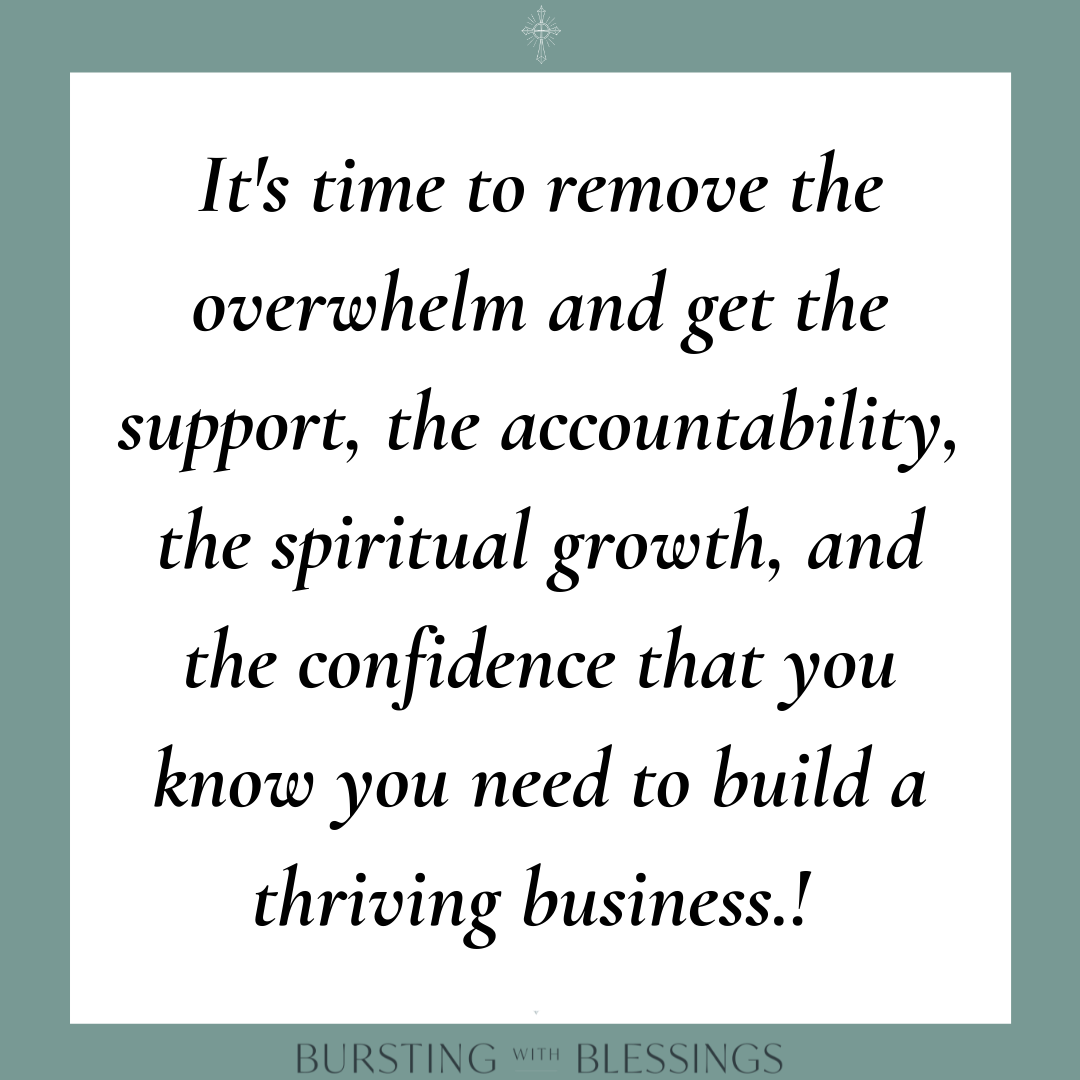 Complete Jewish Bible (CJB) Copyright © 1998 by David H. Stern. All rights reserved.
New American Standard Bible (NASB)
New American Standard Bible®, Copyright © 1960, 1971, 1977, 1995, 2020 by The Lockman Foundation. All rights reserved.