Have you ever felt that you've sunk down into a pit of sadness?
The day after the flood of our home the insurance company informed us that the tens of thousands of dollars of damage would not be covered and no help would come from them. I sank down onto a hardwood floor and sobbed hysterically.
All our hard work to pay off debt, get on a budget, tithe according to God's word, and begin to build a nest egg felt destroyed. I felt as if the enemy was triumphing over me--the pain, depression, worry, anxiety, and fear was flooding in and suffocating me.
A small part of me knew that God didn't want any of this for me or anyone else. So I began to pray in earnest and seek help--I found a Christian coaching program that opened my eyes to see how my life could be--joyful, strong, courageous, and happy, even in the midst of hard circumstances.
God was showing me the way out of the pit and bringing me into my calling. He was raising up my broken mind out of the years of turmoil and dysfunction so that my eyes and mind could see the power and majesty of what God could do with me now that I was open and willing.
The Lord saves those willing to call to Him and work with Him. He heals the broken pieces of our mind and life when we call to Him and work with Him. He transforms thinking, opens blind eyes, changes circumstances when we work with Him.
What do you need to work on with Him today? Because the joy of the Lord really is and can be your strength. Shift your mindset today. Choose to become empowered by God's word and Spirit.
*Ready for help to achieve the joy, happiness, strength, courage, and health you need for your life? Message me now about all my amazing programs that God has built through me.
Let's pray: Dear God Almighty, we joyfully and humbly come to the throne room of grace with praise and great thanksgiving.
Lord we are in awe of Your majesty, power, and salvation for us who are broken sinners. Thank You for taking our sin and sadness and casting it as far as the east is to the west. Please help us to live in that newness of life.
Please Lord help us to also cast all the sin and sadness away from our minds and put on the cloak of rejoicing and happiness that we are sinners no more--we are beloved, set free, transforming by Your word day by day.
Lord please lead us to the scripture we need to speak over our mindsets, attitudes, and words today. Help us to proclaim the good news over our hurt pieces so that health and healing can flow into them.
Please lead us to develop the healthy habits and words that will lead us to the blessings and joy that we all long for today and each day.
Thank You Lord Jesus for loving us beyond measure and being our great Healer, Redeemer, Sustainer, and Savior.
Praise You, Father, Son, & Holy Spirit, Amen!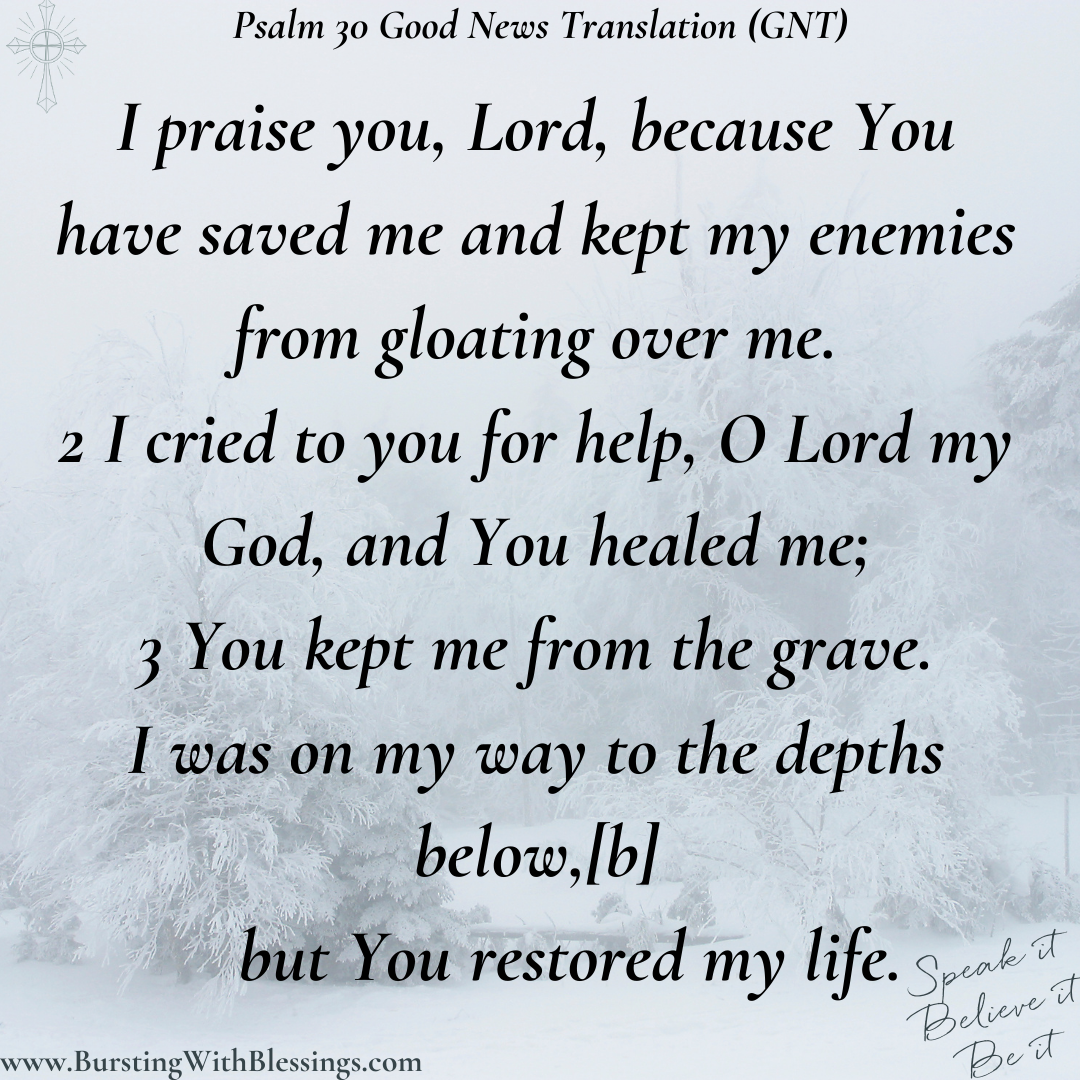 I empower women to become the miracle they seek--through learning how to speak the word of God to cultivate faithfulness, knowledge of your value, worth, gifts, and more.
I will help you create the confidence, the mindset, the actions, the joy, and the perseverance to thrive in all of life's circumstances both good and bad.
Come to this free Facebook community group for even more:  Blessed Christian Life Coaching by Leah