The voice of the Lord is powerful, majestic, mighty, and worthy of careful attention.
What is the Lord speaking to you today? What needs His healing words? What needs His words that tear down strongholds, sin, sadness?
I always encourage everyone most especially clients to speak God's word out-loud. My children no longer even blink when they hear me proclaim a truth from God's word over myself, them, our circumstances, etc.
God's word never returns void and we need to consistently speak it, believe it, and be it for the word to spring forth newness of life, transformed thinking, and chain breaking freedom!
All things are possible with God! All healing is possible with wisdom and guidance from God and His word!
What do you need today? What do you need to speak today? Spend 5 minutes listening to the Lord speak over you because He is always waiting to speak to you and bring you into greater blessings and relationship with Him.
*Ready to link arms with me for massive transformation and growth? Message me now about my programs for you.
Let's pray: Dear God Almighty, we humbly come before You with thanksgiving, praise, and awe of Your word, majesty, forgiveness, and love.
Lord You are mighty to break down barriers, pride, sin, and sadness. Lord please forgive us our sins known and unknown, things done and left undone, and show us where we need transformation of heart and mind.
Please break down the veil that holds us apart from You and bring us into a greater understanding of Your word, will, and way.
We sing praises to Your name because You desire to speak to us through Your Spirit and through Your word. Lord please imprint Your Holy word upon our hearts and mind and make our mouths to speak it, our minds to comprehend it, and our actions to align with it.
Thank You Lord for the new things that You are springing up in our lives, we submit ourselves for Your transformation and change and look with expectant eyes to see how we need to grow into our blessings.
Praise You Lord God, Jesus Christ, Holy Spirit, Amen!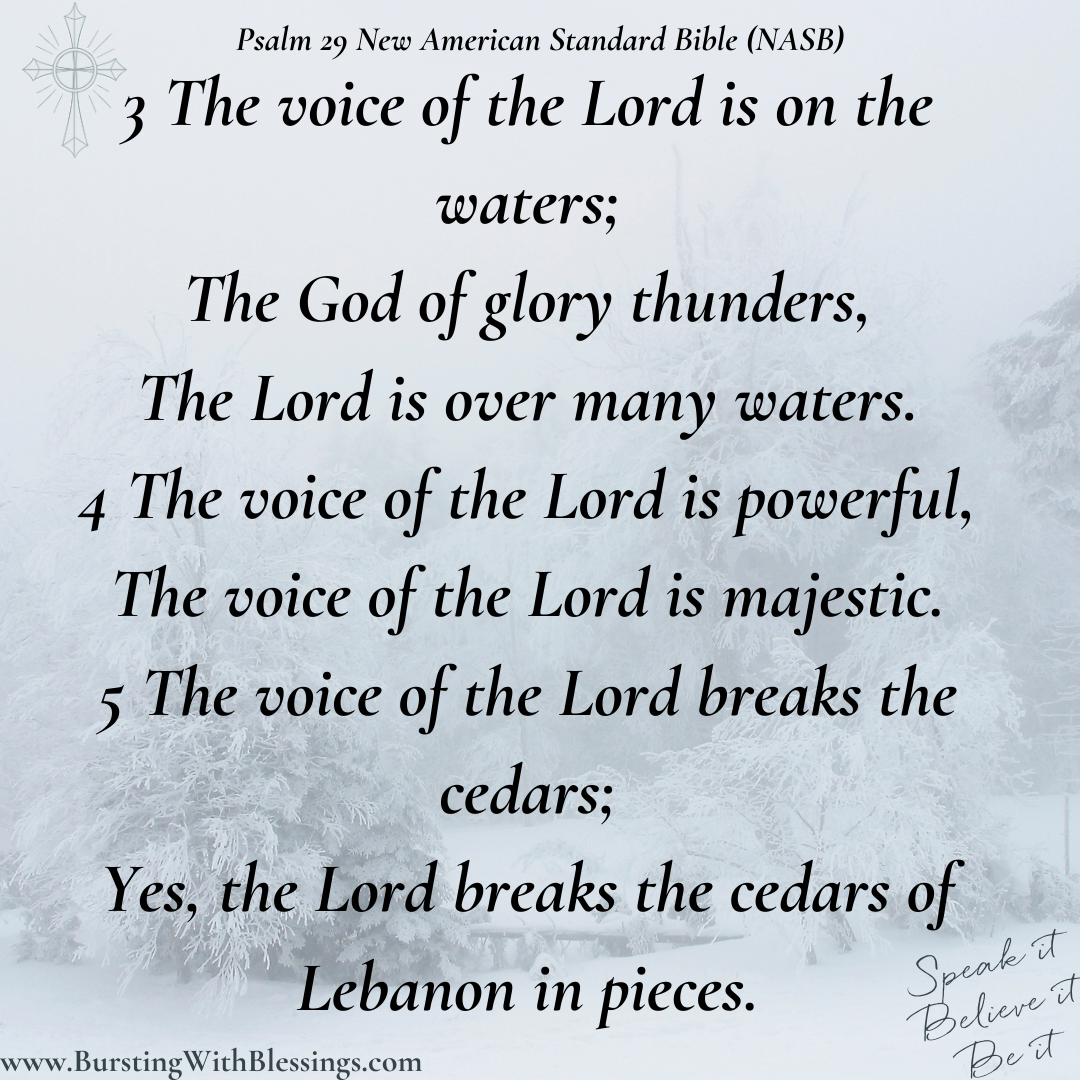 I empower women to become the miracle they seek--through learning how to speak the word of God to cultivate faithfulness, knowledge of your value, worth, gifts, and more.
I will help you create the confidence, the mindset, the actions, the joy, and the perseverance to thrive in all of life's circumstances both good and bad.
Come to this free Facebook community group for even more:  Blessed Christian Life Coaching by Leah