How Great the Father's love for us! How vast beyond all measure!
That Christ would dwell inside of us, what a glorious treasure.
With the hustle of life and the mundane tasks of the day to day are we cultivating a reverence for this beautiful truth?
Today let's ask God to help us to be in awe that He is within us which makes us not dead and worldly but alive in Christ--destined for eternal glory in His heavenly Kingdom which has no end.
Today ask God to start empowering your mind by the Holy Spirit to speak life and love over yourself, your circumstances, and those around you.
God longs for all to have life--life in abundance.  When we practice tapping into that power and love that dwells within us then God's ability to work in our lives starts to grow, thoughts in our mind start to shift, circumstances start to change, transformation and miracles take place.
*Want active help learning to grow into all your dreams and goals? Let's talk– Leah Mason-Virgin @ burstingwithblessings@virg.org
Let's pray: Dear Lord God Almighty, we sing praises to Your name!  Thank You Jesus for dying on a cross for my sins and each person who calls on Your name for forgiveness.
We love You Lord and thank You that You dwell within us, Your power and majesty sharing the same space with each of us who are marked as Your son and daughter.  How wondrous and beyond full comprehension!
Lord we submit ourselves for Your transformation and change so that we can allow Your power to flow into our minds, our words, and our actions so that we can shine Your light in such a way that others hear our words, see our actions, and glorify You!
We long for peace within, healing within, and to become the miracle that we want so much.
Thank You Lord Jesus for being in us, working through us, and for us, Amen!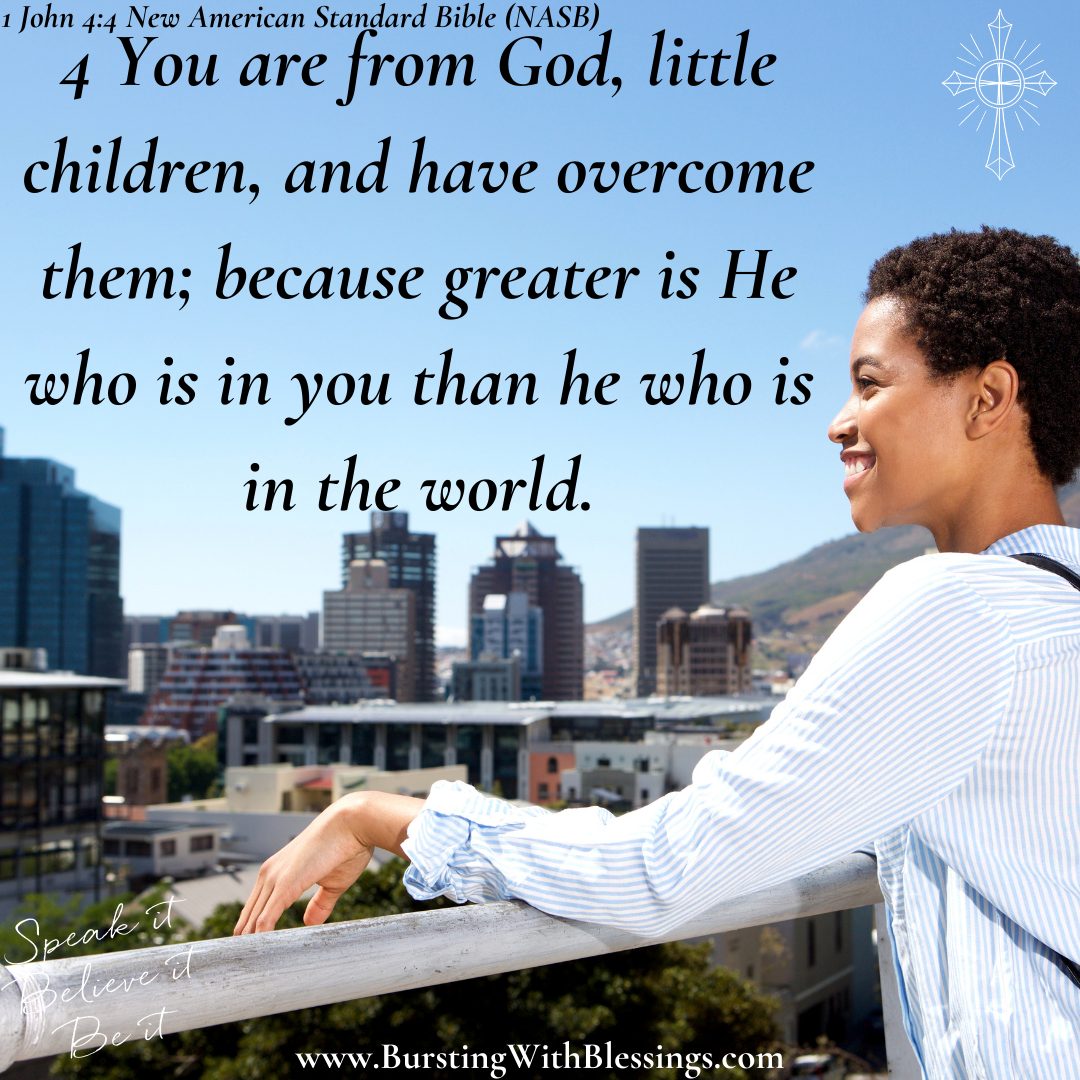 *I empower women to learn how to speak the word of God to cultivate faithfulness, knowledge of their value, blessings, confidence, and perseverance to thrive in all of life's circumstances both good and bad.
Come to this table Blessed Christian Life Coaching by Leah!
All who seek to know God more are welcome here.