The Lord is creator of heaven and earth and there is no lack in His Kingdom.
Often in American Christian culture there is an underlying message that poverty/lack/barely getting by is better for Christians.
I know that poverty is good for the enemy's agenda--no offerings can be made, no orphanages built, no adoptions done if Christians lack provisions and financial resources. And a lack mindset is never what God wants us to have.
God wants to give us our portion, enlarge our borders, make us to eat of the finest (Psalm 147).
And mindset is everything--whether we are hyper focused on our lack or hyper focused on getting riches neither are what God wants for us.
God wants us to put our focus on learning from His word, acting in accordance with His Biblical laws, releasing the outcomes of all circumstances into His hands, and then enjoying what He has granted to us.
When we look with gratitude at our home and all that we have while working toward knowing God, His word, and the tools in His word, He will continue to bless you beyond measure and enlarge your territory with peace.
*Ready to know more about God's tools for life? Let's talk about my coaching programs for you or go sign up now: How To Believe You Are A Woman of Worth Coaching Bible Study Program starting Nov. 4 or my group coaching program.
Let's pray: Dear Lord God, we humbly come before You with grateful hearts and hands lifted high in praise of Your love and mercy.
Lord we are in awe of Your loving kindness. Please lead us to the scripture we need to learn and grow on.
Please help us to know how to act in accordance with Your word to receive the inheritance, blessings, and provisions that You long to give us.
We humbly submit ourselves for Your transformation and change Lord. Please shift our mindsets, help us to persevere, to cultivate self-control, self-discipline, and a heart fixed on loving You.
Thank You Lord Jesus for Your sacrifice, love, healing, and transformation day by day.
Amen.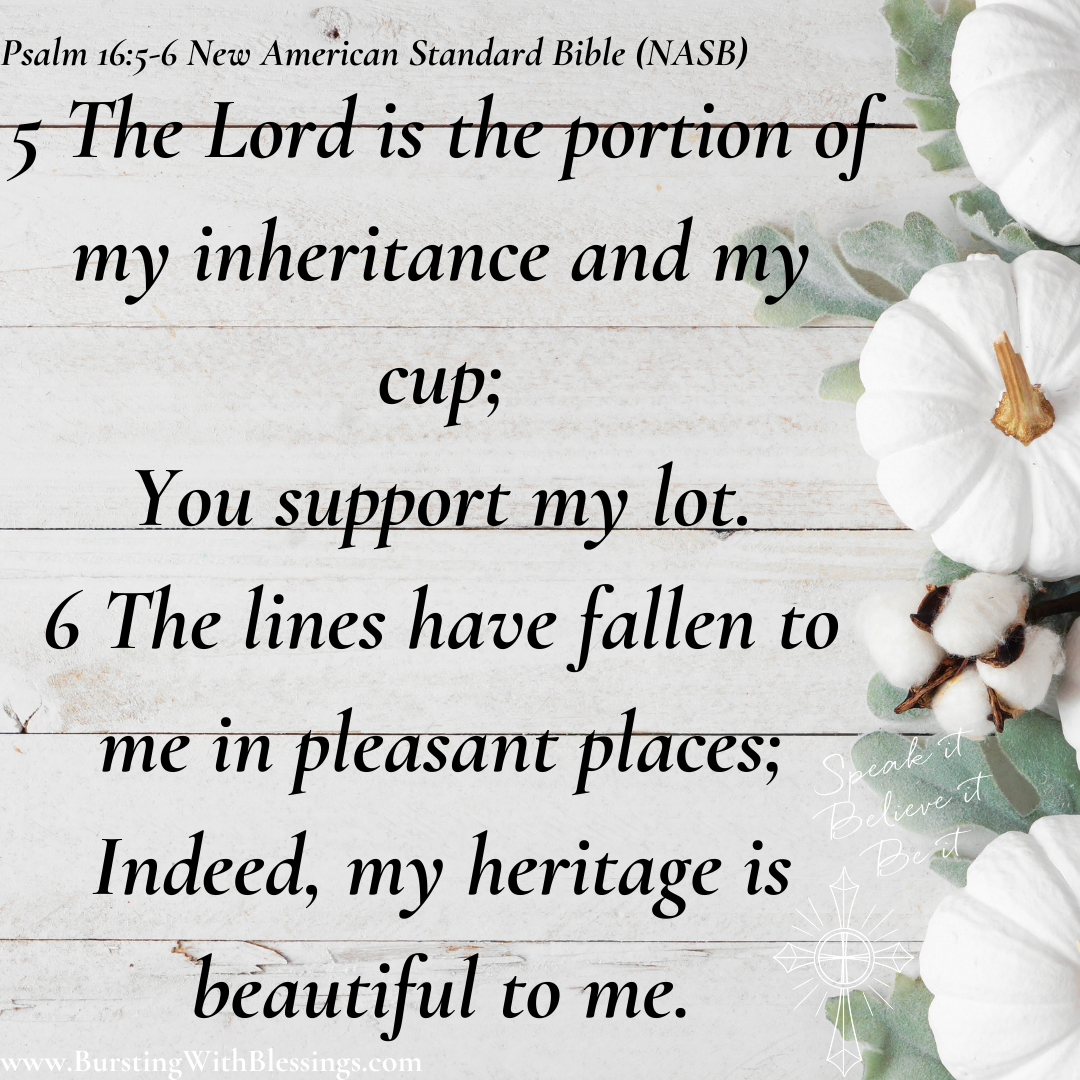 I empower women to become the miracle they seek--through learning how to speak the word of God to cultivate faithfulness, knowledge of your value, worth, gifts, and more.
I will help you create the confidence, the mindset, the actions, the joy, and the perseverance to thrive in all of life's circumstances both good and bad.
Come to this free Facebook community group for even more:  Blessed Christian Life Coaching by Leah
All who seek to know God more are welcome here.