I love February! What do you think of it?
I love it because: it's Black History month! If you don't know my beautiful daughter is black.
Therefor, I have a unique perspective and I love to advocate for my daughter and the beautiful black people of America. No, I don't always get it right. Yes, I'm still learning.
What does this have to do with content? Use this month to do a hashtag search on IG #BlackHistory. Then share what you learn into your stories. Did you know an amazing black man, who was a slave to Jefferson, Chef James Hemings invented mac and cheese--I LOVE mac and cheese (gluten free now).
Secondly, I LOVE Jesus! Do a search on Biblegateway.com and look at the verses about love. Then share why and what they mean to you and your business!
One of my favorite verses is on this graphic. The first time I read that God loves me with His WHOLE heart and being, I was shook. I mean shook. I sat there and thought about how God's whole being spans the entire universe that He created!
This is a month of easy content creation. Let's share why we love our mission. Why we love our clients. Why we love our work. Why God planted us in our work.
Let's share about who we love that supports us. Let's use this beautiful month of love to highlight our loves, our gratitudes, and what our clients love about our work or anything for that matter.
Let's choose to love through this month. And I'm going to pray for creativity over you and your content creation and sales conversations.
Oh and third, it's my birthday month! I have something special coming. If you want to know sooner than the announcement, I would love to share it with you in messenger :-)
Let's pray: Dear God, thank YOU! Thank You for loving us! Thank You for gifting us the ability to love! Thank You for loving us enough to die for us!
We are in awe of You Lord. We are in awe of Your love and mercy. We are in awe of the fact that You love us with Your whole being! That You want to plant us into a place of kingdom impact and kingdom love.
Lord please help us to creatively connect and love on all those around us. Please help us to create content from a place of love and creativity.
Please surround us with Your love and protection as we boldly walk out our gifts and talents that You so lovingly granted to each of us.
We sing praises to Your name! We love You, Jesus! Thank You, Amen!
*book a call with me and let's work together to help you create the joy, worth, courage, dignity, goals, dreams, and wealth you want for yourself and your family: https://lnkd.in/dZRTUrvQ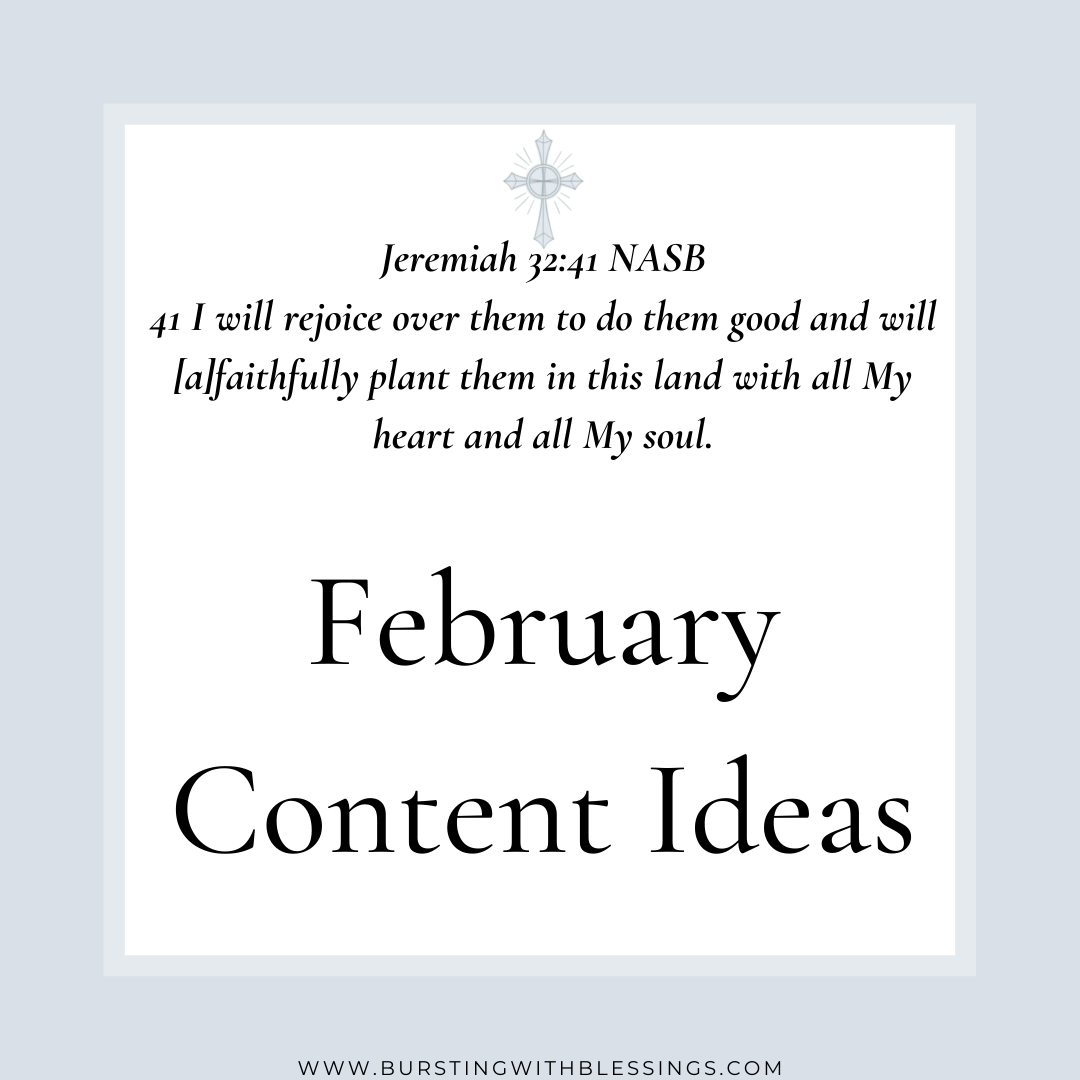 Our family