Do you imagine as you see passing strangers that they are precious in God's eyes?
The Love of God should rule and reign in our hearts for He loves us so much that He knows every hair on head, has forgiven us much, and Shepherds us day by day--thank You Jesus!
From the busiest city to the deepest jungle or most isolated village, God knows every person and loves them more than we can imagine.
Ever play "I spy"? I spy someone who God loves with His whole heart and being (Jeremiah 32:41).
My wandering eyes see His creation, His children, His desire for transformed hearts.
What does your eye spy today? Share with us.
Let's choose to praise the King of Kings and pray for every heart that passes our wandering eyes.
*Are you ready to deeply know your value, worth, calling, and gifts? Then it's time to learn more about what Christian life coaching can do for you to become blessed and a blessing for an amazing legacy for generations to come. Message me now.
Let's pray: Thank You Jesus! Thank You Lord! Thank You King of Kings and Lord of Lords!
We humbly bow down to worship You now, how awesome and wonderous are You!
May everyone sing of Your marvelous love and glorious salvation!
Help us Lord to worship You with our whole heart, being, mind, and actions.
Please help us Jesus to serve those around us with healthy boundaries, joy in our hearts, and the desire to shine Your light in such a way that others see and glorify You!
Thank You Lord for this is the day that You have made and we will rejoice and be glad in it! Amen!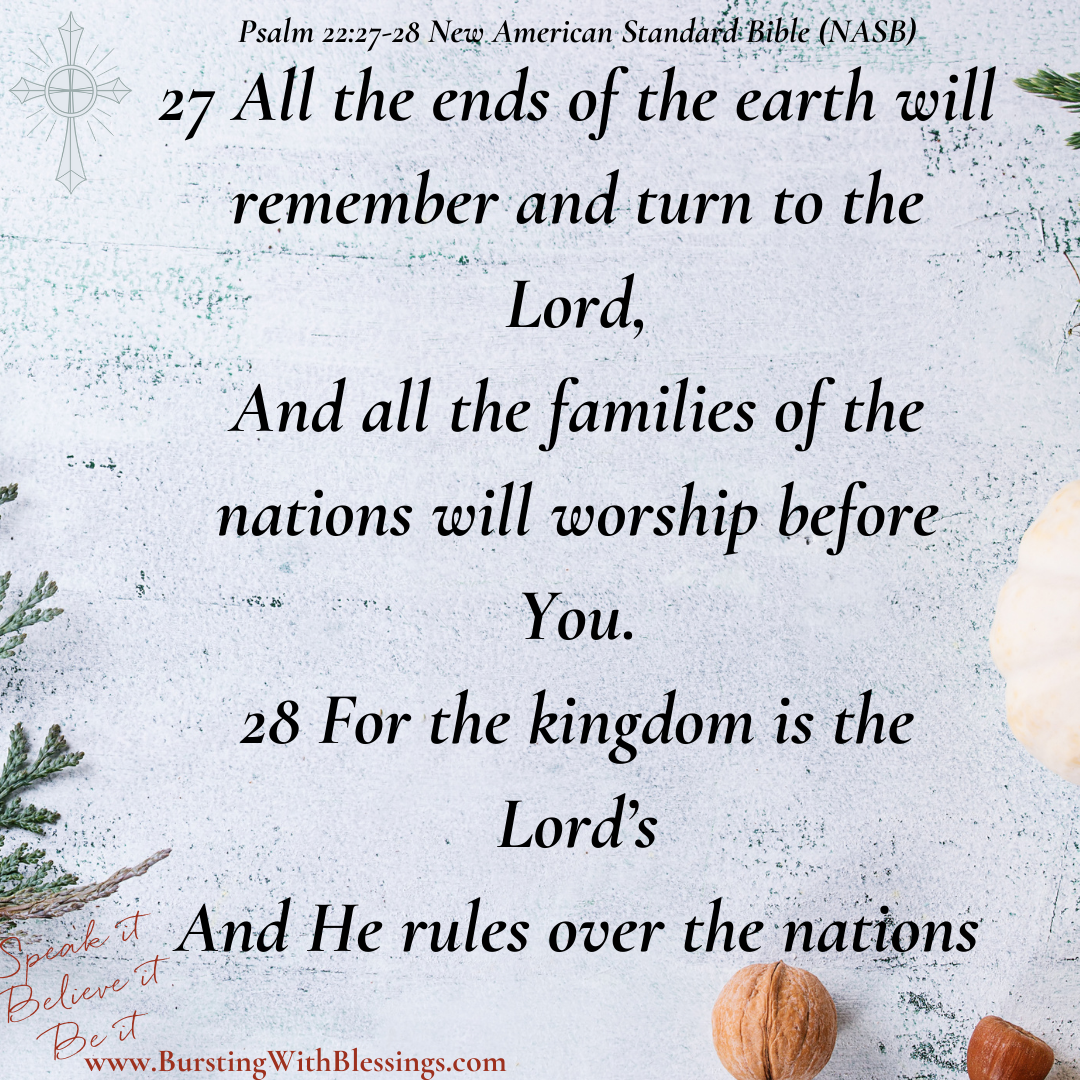 I empower women to become the miracle they seek--through learning how to speak the word of God to cultivate faithfulness, knowledge of your value, worth, gifts, and more.
I will help you create the confidence, the mindset, the actions, the joy, and the perseverance to thrive in all of life's circumstances both good and bad.
Come to this free Facebook community group for even more:  Blessed Christian Life Coaching by Leah