Peace, calm, and joy.
Who doesn't long for those feelings?
But how do we cultivate those feelings day by day?
A shepherd provides for His flock. A shepherd leads His flock to safety. A shepherd watches over His flock so that they work and sleep without worry, are provided for, and protected in such a way that the flock never need to be concerned for what the day holds.
And the flock know the shepherd so well that only His voice causes them to change course.
How well do you know the shepherd's voice? How much do you trust the outcome of your day to the shepherd so that you have peace and joy?
Let's choose today to dig into the word--because reading the word makes our mind to know God's voice and sensitizes our spirit to His instruction for our path in life.
*Ready to cultivate faithfulness, confidence, and a strong mindset that heals your past and builds an incredible future? Then message me now for a breakthrough session and to learn about which one of my coaching programs are right for you right now.
Let's pray: Dear Jesus thank You for being our good Shepherd that never leaves us nor forsakes us.
Thank You for laying down Your life for us so that we can be forgiven and free!
Help us Lord to cultivate time in the word and prayer. Please sensitize our spirits to hear Your voice and the direction that You want us to walk in for our good and Your Kingdom agenda.
We thank You that in trusting You we can be healed, peace-filled, and joyful!
We sing praises to Your name for You are The Great I Am!
Blessed are You Lord Jesus! Amen!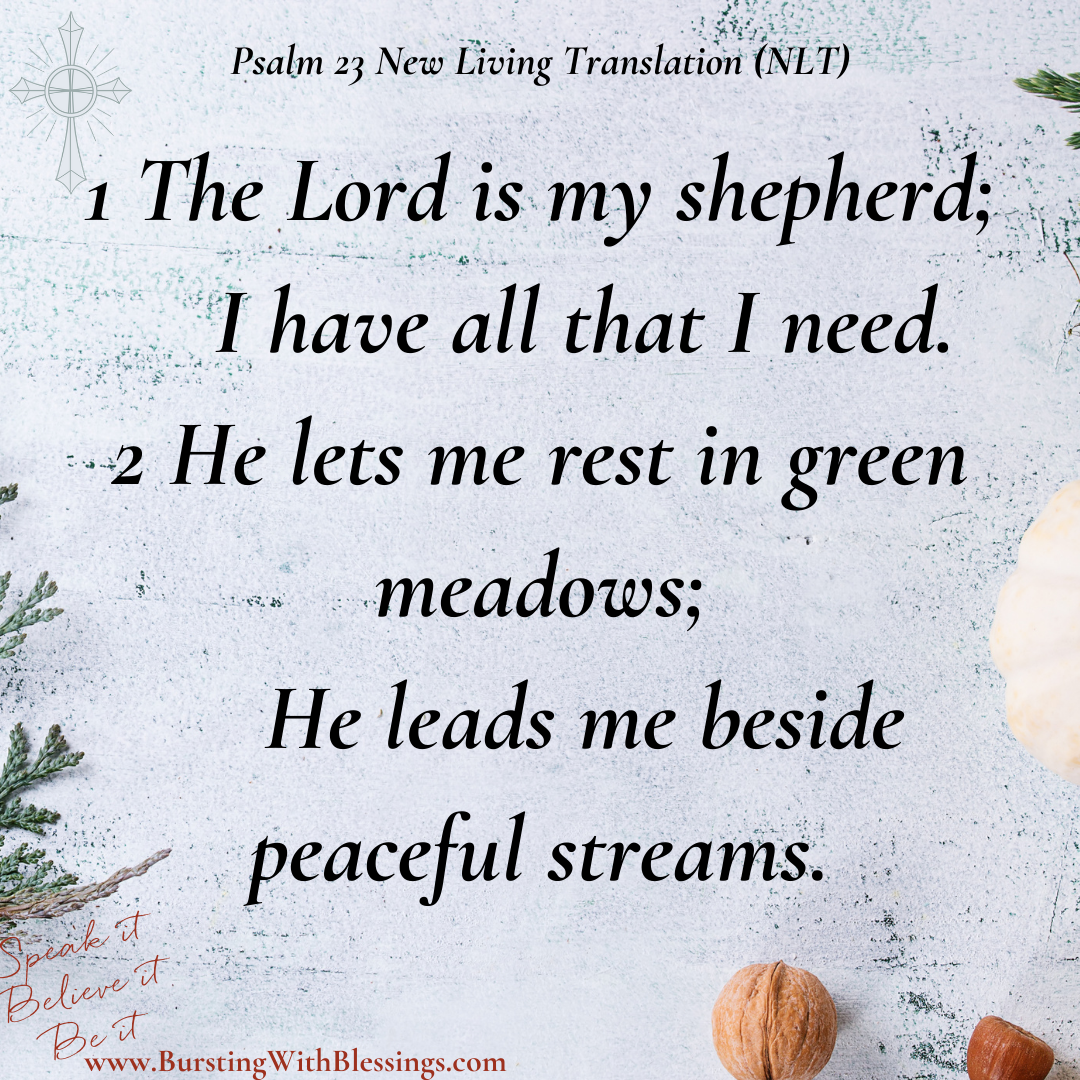 I empower women to become the miracle they seek--through learning how to speak the word of God to cultivate faithfulness, knowledge of your value, worth, gifts, and more.
I will help you create the confidence, the mindset, the actions, the joy, and the perseverance to thrive in all of life's circumstances both good and bad.
Come to this free Facebook community group for even more:  Blessed Christian Life Coaching by Leah