Have you ever been jealous over others and their circumstances?
Have you ever thought that God values others more than you?
This world and this time period here is all about growth. It's not about finding luxury upon luxury or the easy button for everything.
I know that this world is broken, sinful, and a stopping point before we enter into eternity.
Are you constantly looking for the easy button? Or are you looking for the spiritual growth and to give glory to God every single day to build up your relationship with Him?
Every time I encounter a hardship my desire is to cry for a miracle and to magically make it disappear. I often don't want to learn and grow through it. But the more we look for the easy way out the more we stay stuck.
I'm working to choose to grow through it. To seek scripture about my circumstances. To pray through it. To seek God's comfort and counsel. And to link arms with those that He brings into my life for my encouragement and wise counsel.
Let's choose to think on this: God doesn't play favorites. He loves you just as much as the person you envy and the person you despise. He wants you to grow more than He wants to create luxury and ease for you. He want to give you blessings upon blessings but not at the expense of stunting your spiritual growth.
If God is for you, for your growth, for your blessings, for your salvation, what will you do with that understanding today? Share in the comments or message me.
*If you are ready to grow into the blessings you want so much then it is time to invest in Christian Life coaching that will exponentially, positively grow you and your blessings! Message me now! (see the testimony of one of my clients at the bottom of this devotional)
Let's pray: Dear Lord Jesus thank You for this day! Thank You for Your love! Thank You that You don't play favorites, that You want to save, grow, and bless each and everyone of us.
Lord please cause our hearts and minds to see the blessings You have given us and to glorify You in word and action.
Please help us to stop seeking the easy button but to strive to grow through the hard circumstances of life and to add in Your Kingdom principles to our lives every single day.
Help us, Holy Spirit, please to see what we can change today without feeling overwhelmed or embarrassed by what needs transformation that we have allowed to fester and go on far too long.
We praise You Jesus for Your love and mercy even when we stray from You.  Please keep us on Your path and level the ground we walk so that we can run toward our dreams and goals with stamina, bravery, and perseverance through every trail and tribulation.
We give You all glory and honor, Father, Son, and Holy Spirit. Amen and Amen!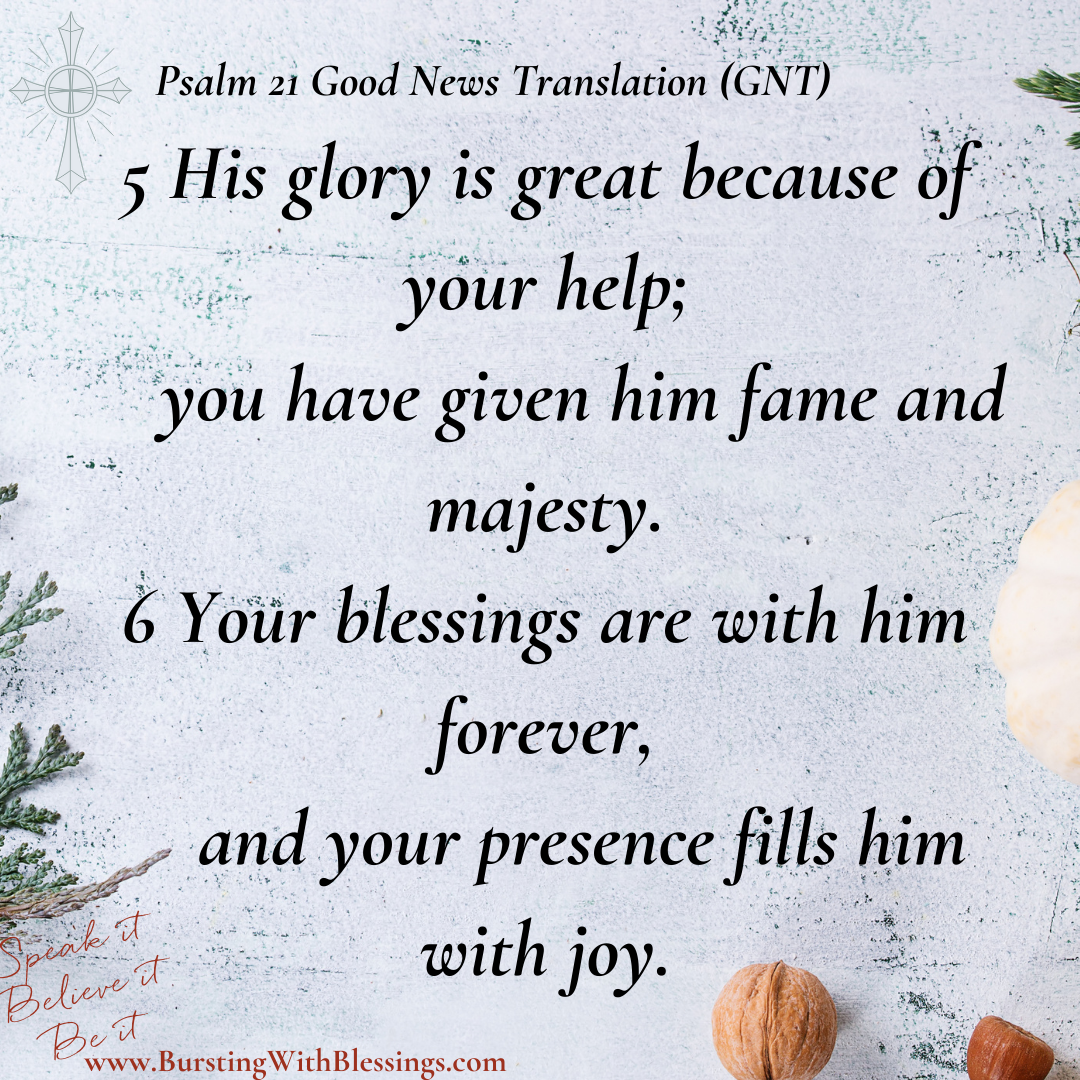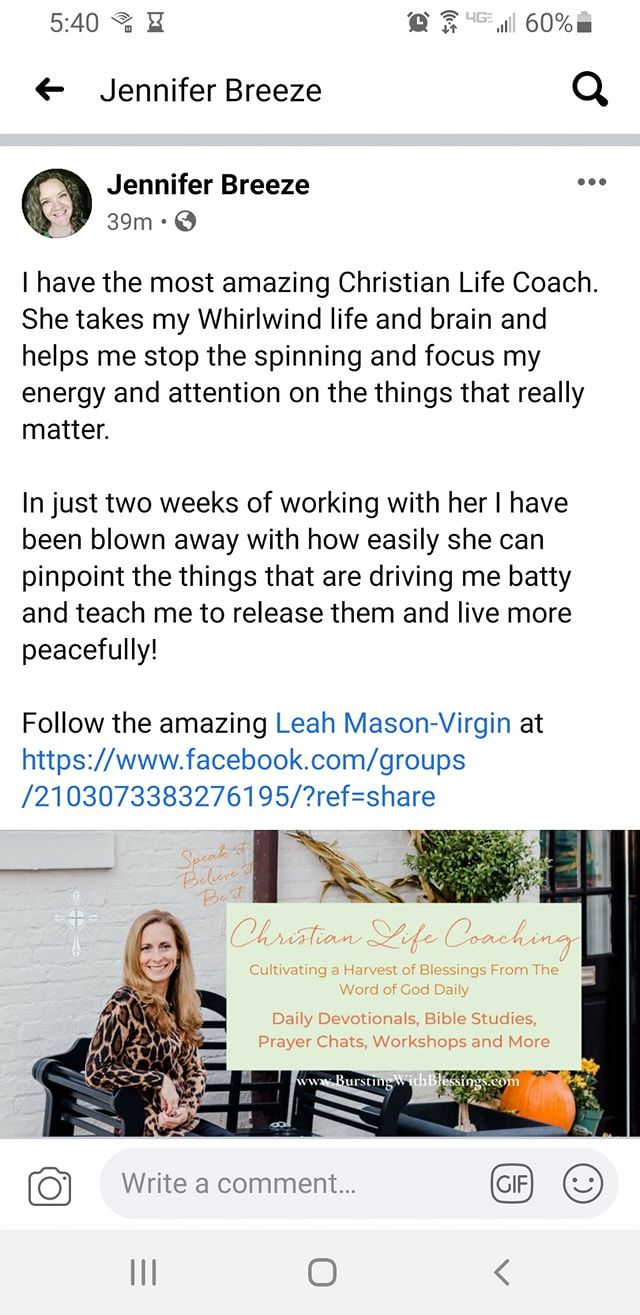 I empower women to become the miracle they seek--through learning how to speak the word of God to cultivate faithfulness, knowledge of your value, worth, gifts, and more.
I will help you create the confidence, the mindset, the actions, the joy, and the perseverance to thrive in all of life's circumstances both good and bad.
Come to this free Facebook community group for even more:  Blessed Christian Life Coaching by Leah