No matter the shifting circumstances around us, He is our rock! His word is life and truth! He will protect those that serve Him in this life and the life to come!
Why do we put so much stock in this world? I find it fascinating that I have to remind myself that this broken, sinful world is not all that I will experience and is merely a blip in the eternity of my soul existence.
My soul longs for the Lord to come and yet I also long to keep serving others into a salvation relationship with Jesus. And I want to experience all that will be in this world for me and my family.
Let's cultivate a healthy balance of desiring to experience this life/world and knowing that this time is so very short in comparison with eternity in God's heavenly Kingdom.
Let's run to our Abba Father who is our rock, our fortress, our God in whom we trust and ask Him to show us how to use the circumstances we are going through for His Kingdom agenda here in this world. And then let's give Him great thanks and praise that in eternity we can be in the light of Christ always and forever.
*Ready to link arms with me to help you see where your mindset is keeping you from spiritual growth and the blessings that God longs to give you? Message me now for a breakthrough session. It's time to start walking with confidence, courage, and joy through all of life's circumstances.
Let's pray: Dear God Almighty, we humbly come before You with thanks and praise.
Thank You Lord God that You are our rock, our shelter in every storm, our deliverer, sustainer, and redeemer.
Lord we worship You and praise You for loving us and making a way for us to be forgiven and free through Christ our Lord.
Lord please help us to cultivate a healthy understanding of this life and the life to come.
Help us to shine with joy and a servant heart that brings others into a salvation relationship with You Lord Jesus.
We thank You and praise You that You can use any circumstance for Your glory and our spiritual growth. We humbly submit ourselves for Your transformation and change.
Please show us what attitudes are out of alignment with Your will and way so that we may stop blocking the blessings and inheritance that You long for us to have in this life and the life to come.
Thank You Lord Jesus for Your love, mercy, healing, protection, and help every moment of every day.
Amen!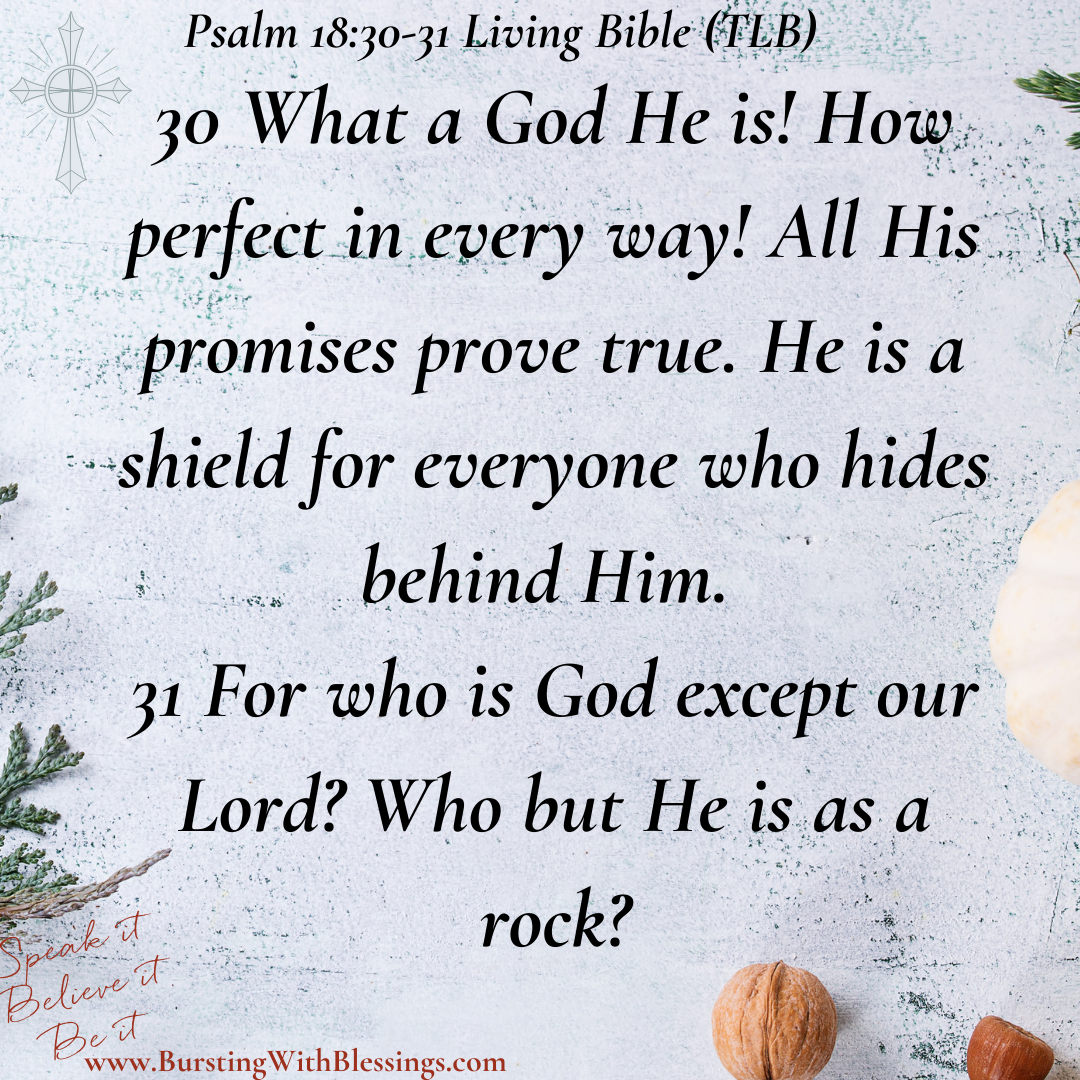 I empower women to become the miracle they seek--through learning how to speak the word of God to cultivate faithfulness, knowledge of your value, worth, gifts, and more.
I will help you create the confidence, the mindset, the actions, the joy, and the perseverance to thrive in all of life's circumstances both good and bad.
Come to this free Facebook community group for even more:  Blessed Christian Life Coaching by Leah