Do you prepare for hard circumstances and bad days?
Maybe you're wondering how anyone can be prepared for the hardships of life and the broken moments that this sinful world will dish up.
But, I know that the enemy wants us overworked, exhausted, and far from God's word so that when the hard days come we'll be even more broken, frustrated, angry, and miserable.
Think about that. What would life be like if you were prepared for hard days and you could move through it with a positive outlook and a mind to grow closer to God through it?
What if you were nimble and could move through your day with strength and energy?
What if you could pray scripture over your circumstances, attitude, and actions so that you were triumphant in the battle AND reap a harvest of blessings from the situation!?
Yes, we can prepare for the hard days--the battles that the enemy brings. Pick up your battle plan--a daily routine that keeps you healthy and your environment peaceful. Practice praying scripture by creating a journal full of verses that speak the power and majesty of our God over your life along with your Biblical vision board of goals, scripture, and your why for powering through with a positive attitude.
*Need my book on How To Create A Biblical Vision Board to power your daily goals? Message me now and I'll gift it to you.
*Ready to learn how to create a strong mindset, a healthy body, a peace-filled home, and a strong spiritual relationship with God? Message me now for a breakthrough session.  
Let's pray: Dear God Almighty, we humbly come before You with praise and thanksgiving.
We thank You Jesus that we can be united with Abba Father and be girded with strength from the Holy Spirit.
Lord please continue to lead us to the scripture that will prepare us for the battles of this life and the spiritual blessings from triumphing over the hard circumstances that come.
We long for the easy life Lord but we know that You will always be with us and never leave us nor forsake us. We also know that You will help us through every hard circumstance when we learn how to lean into You, Your word, and Your powers.
Please help us to cultivate a faith and courage to work with You day by day so that we can reap an abundance of blessings from every situation we encounter.
Please help us to wisely move through our day and to shift our mindset so that we can be blessed and be a blessing to all those around us.
Praise You, Father, Son, and Holy Spirit. Amen and Amen.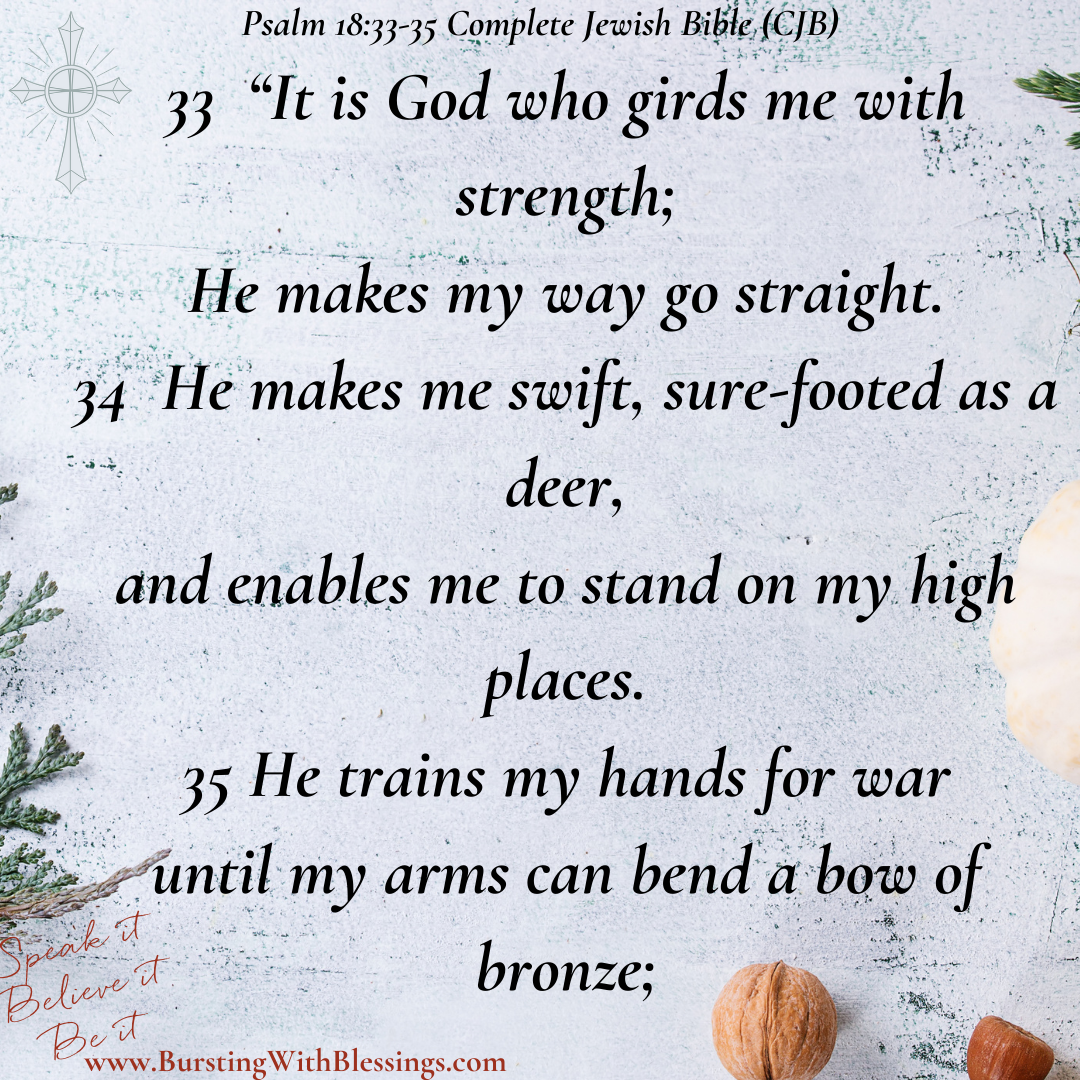 I empower women to become the miracle they seek--through learning how to speak the word of God to cultivate faithfulness, knowledge of your value, worth, gifts, and more.
I will help you create the confidence, the mindset, the actions, the joy, and the perseverance to thrive in all of life's circumstances both good and bad.
Come to this free Facebook community group for even more:  Blessed Christian Life Coaching by Leah