What is contentment to you? Are you content with your life right now?
I was never fully content with my life until I started to bring all areas of my life into accordance with God's word.
I started to feel the power of God's word and way in my life as I released the outcomes of all things into His hands. I no longer need to be anxious, stressed, or worry because if I am walking in accordance with all of God's commandments then I can be assured that He will order all things for my good and His Kingdom agenda.
If my heart is fixed on God then the blessings, provisions, prosperity, etc. He brings are just icing on the cake of our relationship.
If my mind is ordered by the power of God's word then the broken places start to heal and my life becomes a beautiful mosaic of testimony and love.
Let's choose today to release the outcomes of our circumstances completely into God's hands as we start to build the daily habits God gives for our good in His Holy word.
*Are you ready to learn how to have the blessings of God and His power in your life? Let's have a breakthrough call, message me now. And I'll explain to you how Christian Life coaching can transform your life into a beautiful mosaic of love, joy, peace, and contentment.
Let's pray: Dear Lord Almighty, we humbly come before You with great praise and thanksgiving.
We are in awe of Your love and mercy! Thank You Lord Jesus for making a way for us to come boldly to the throne room of grace and receive forgiveness, healing, transformation, and an abundance of blessings.
Lord please forgive us of the things we do that is not in accordance with Your will and word. Please lead us to learn all Your loving precepts in scripture that can heal us, transform our minds, and bring an abundance of blessings into every area of our lives.
Thank You Lord so much for such easy access to Your word and way.  Lord please protect and bless all the persecuted Christians of this world.  Please imprint Your Holy word upon our hearts and minds so that we can recall all Your beautiful words anytime.
We submit ourselves Holy Spirit for Your transformation of our mindsets, words, and actions. Please help us to discern where we need to grow and transform day by day.
Thank You Lord Jesus for loving us beyond all measure. Please help us to be Your hands and feet and shine Your light in such a way that others see and glorify Abba Father.
Praise to You, Father, Son, & Holy Spirit, Amen.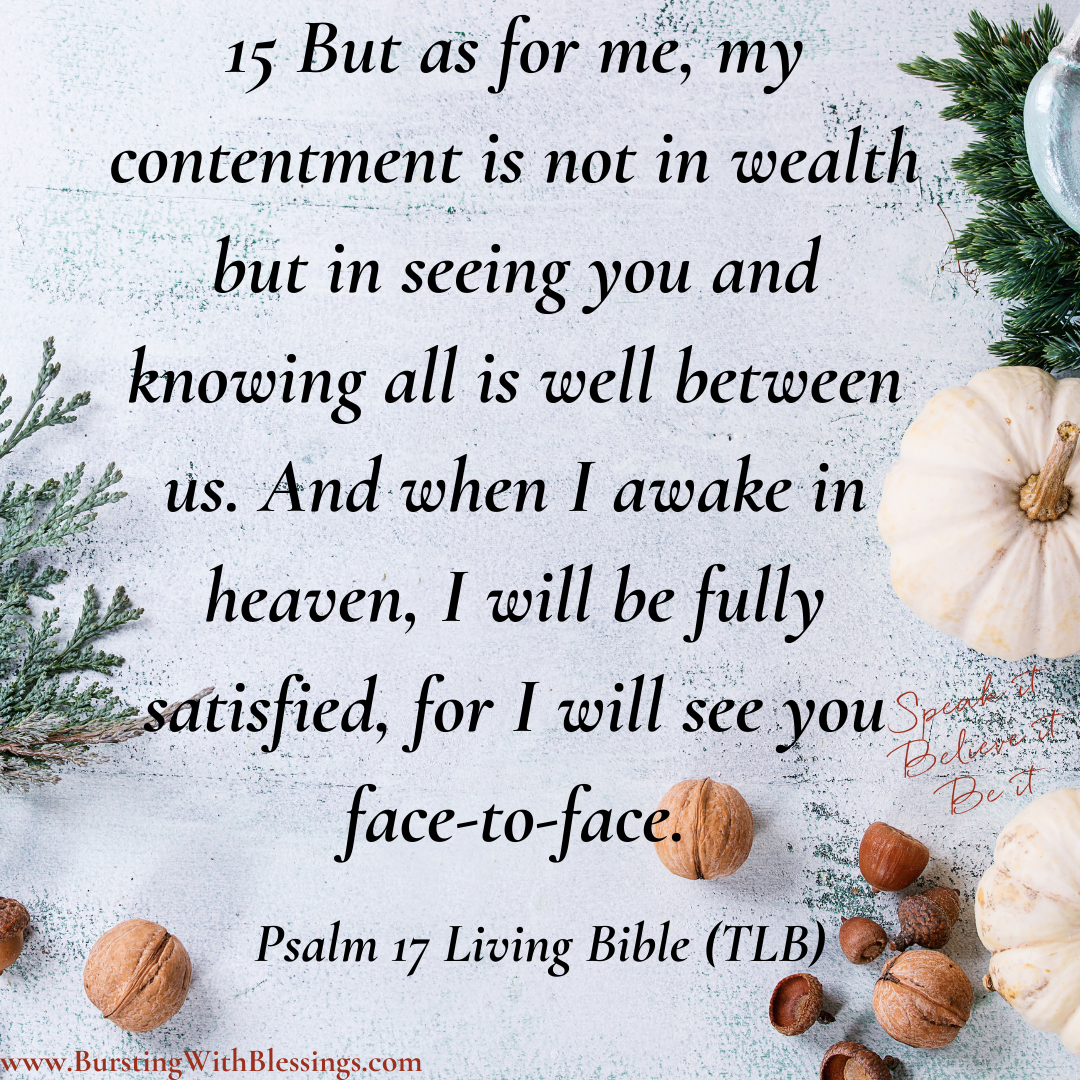 I empower women to become the miracle they seek--through learning how to speak the word of God to cultivate faithfulness, knowledge of your value, worth, gifts, and more.
I will help you create the confidence, the mindset, the actions, the joy, and the perseverance to thrive in all of life's circumstances both good and bad.
Come to this free Facebook community group for even more:  Blessed Christian Life Coaching by Leah