Completeness and wholeness in Jesus starts the moment we are saved--we are made right with Abba Father.  We are completely forgiven and free from judgement that would put us outside of His Holiness and outside of His heavenly Kingdom.

And then He calls us into a journey of becoming.  We are daily becoming either more Christ like and more on the path He wants for us or we are falling away from Him.

Our Lord will never leave us, we are completely able to enter the Kingdom of heaven from the moment we accepted Jesus as our Lord and Savior.

But don't we, who feel the massive love and forgiveness of God, want to grow to be all that He desires for us?

We can leave blessings on the table.  Those blessings can go to someone else.  Those dreams can go to someone who is willing to boldly walk with God into their calling and gifts.

You will never lack the love of God or salvation but let's choose today to journal our dreams and goals and every step that it will take to persevere until they are complete--and we are completely in His will and desire for our lives.

*Want to learn how? 🗣🤳 message me and I'll teach you the tools that bring perseverance and blessings.

Let's pray:  Dear God Almighty, we humbly come before You with thanks and praise.  We thank You Jesus that we can come confidently to the throne room.
Lord help us to not be complacent, stagnant, or lacking in all that You want for us and want for us to do.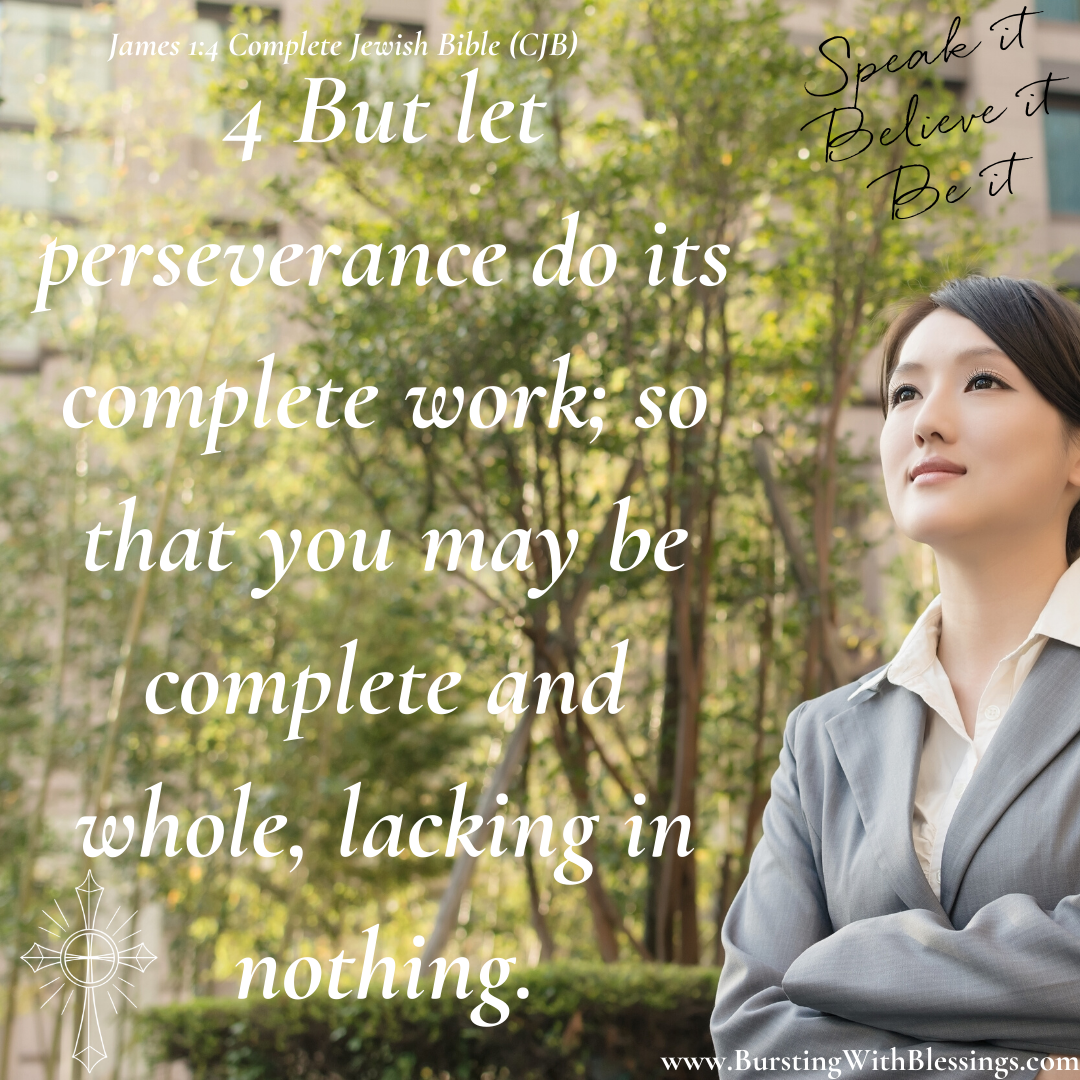 Lord please infuse us with bold courage to persevere into our promise land and into our blessings.

Thank You Lord Jesus that You long to do a mighty work in us.  Please lead us to the tools we need to live the abundant, joy-filled life that can persevere under all circumstances.

We praise You in every moment of our lives.  Thank You Lord Jesus for Your word, Your love, and this Sunday.  Amen