You are a queen. You speak with kind courage.
Are you living this truth?
The enemy seeks to keep women marginalized, victimized, locked in fear, anger, passive aggressive behavior, anxiety, depression, feelings of not being good enough.
God wants us to feel and be forgiven, loving, confident, courageous, healthy, self-controlled, taking responsibility for our actions not living the victim mentality.
Which will you choose today?  How will you order the thoughts of your mind, the words of your lips, and the actions of your hands today?
Out of the heart spring forth our actions and words. What are you speaking over yourself today.
Choose this day to speak God's word over yourself as often as possible.  Unplug from the world's messages and soak in the word of God--speak it, believe it, and be it.
*Are you ready to become the miracle you seek? Then you are ready for Christian Life coaching by Leah--let's talk now.
Dear Lord God Almighty, we humbly come before You with thanks and praise. We are in awe of Your love and mercy.
We are in awe of Your sacrifice that crowns us with forgiveness and glory by Your righteous right hand.
Lord please lead us to the scripture that we need to become the ruler over our world. We long to be the queen that speaks with kind courage and knows her power to create through Your Holy Spirit.
Please rebuke the enemy away from us and lead us to cultivate the faithfulness and the courage to become all that You want us to be.
Help us Lord to crave Your word and to imprint it upon our hearts and minds so that we can blot out the noise of this world and the lies that it slings at us.
We sing praises to Your name, now and forever, Amen.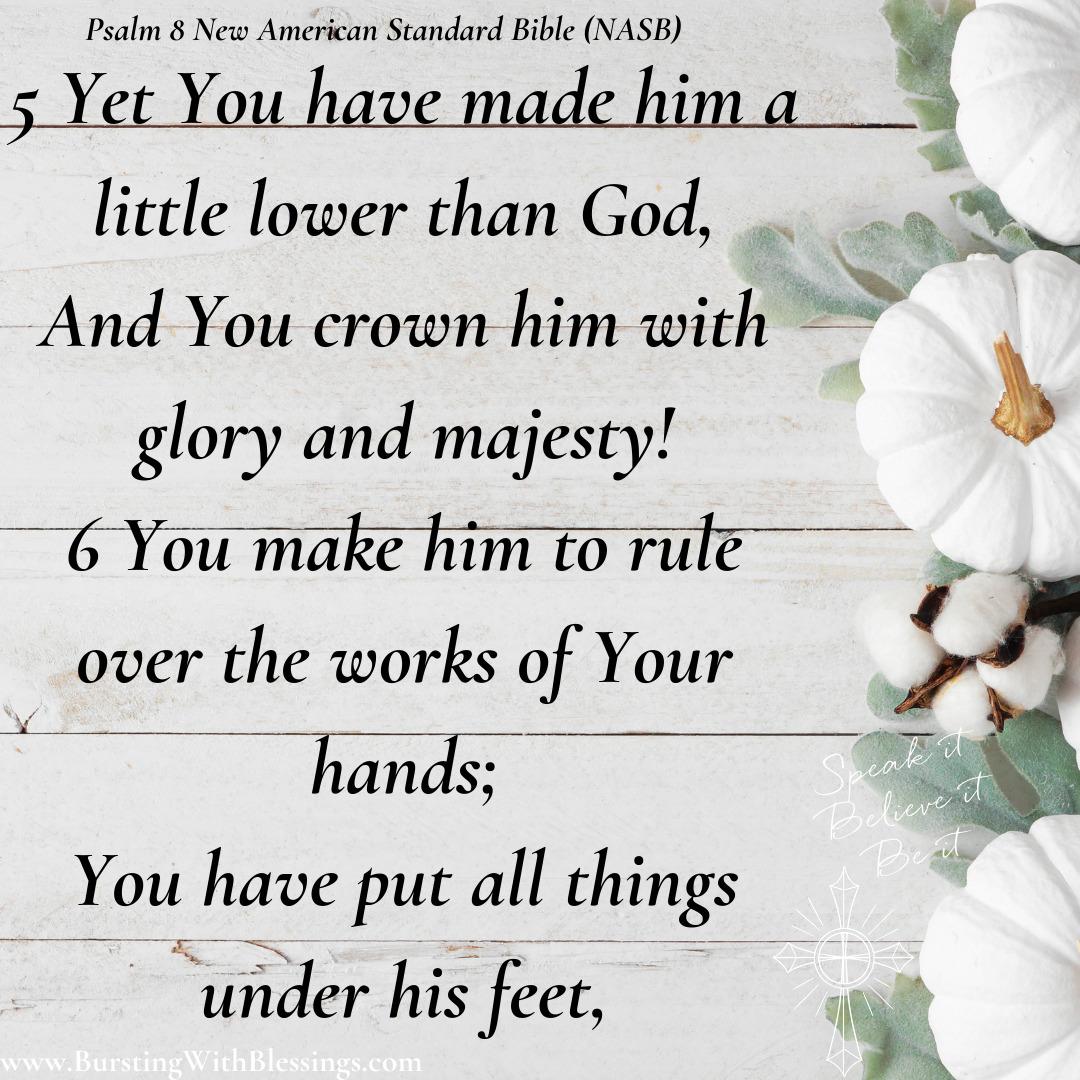 I empower women to become the miracle they seek--through learning how to speak the word of God to cultivate faithfulness, knowledge of their value, blessings, confidence, and perseverance to thrive in all of life's circumstances both good and bad.
Come to this table Blessed Christian Life Coaching by Leah
All who seek to know God more are welcome here.