I love seeing and hearing people have a mindset shifting moment where they see things in a new light--most especially when they see how amazing they are and they will be.
After my mindset shifting life coaching course, I knew that I could never go back to just playing small.
I had a deep knowledge that God wanted me to share the gifts He gave me.
I may never be as popular as Oprah or Dr. Phil but I know that the people God brings into my life I can and will help them to be all that God wants for them.
I want every woman to be a blessing to herself, her family, her friends.  I want every woman to know they are loved, powerful, amazing, gifted, and a leader.
I keep writing what God leads me to say and it blesses me and others.
I recently received the blessing of this review and I wanted to share it with you so that you know your investment in yourself and the investment of working with me is never wasted and will always produce a harvest of blessings.
"The book was a great guide on this! You used several words that just jumped off the page to me.
And those plus the affirmations you provided gave me such inspiration!
You also gave encouragement and practical tips -- you packed a strong punch in those pages!
Thank you for prompting me to do this!!"
Let's talk about what I can do to help you.  Email me at burstingwithblessings@virg.org
Or come message me on any of the social media platforms:
Facebook: https://www.facebook.com/BurstingWithBlessings/
Insta @ https://www.instagram.com/burstingwithblessings/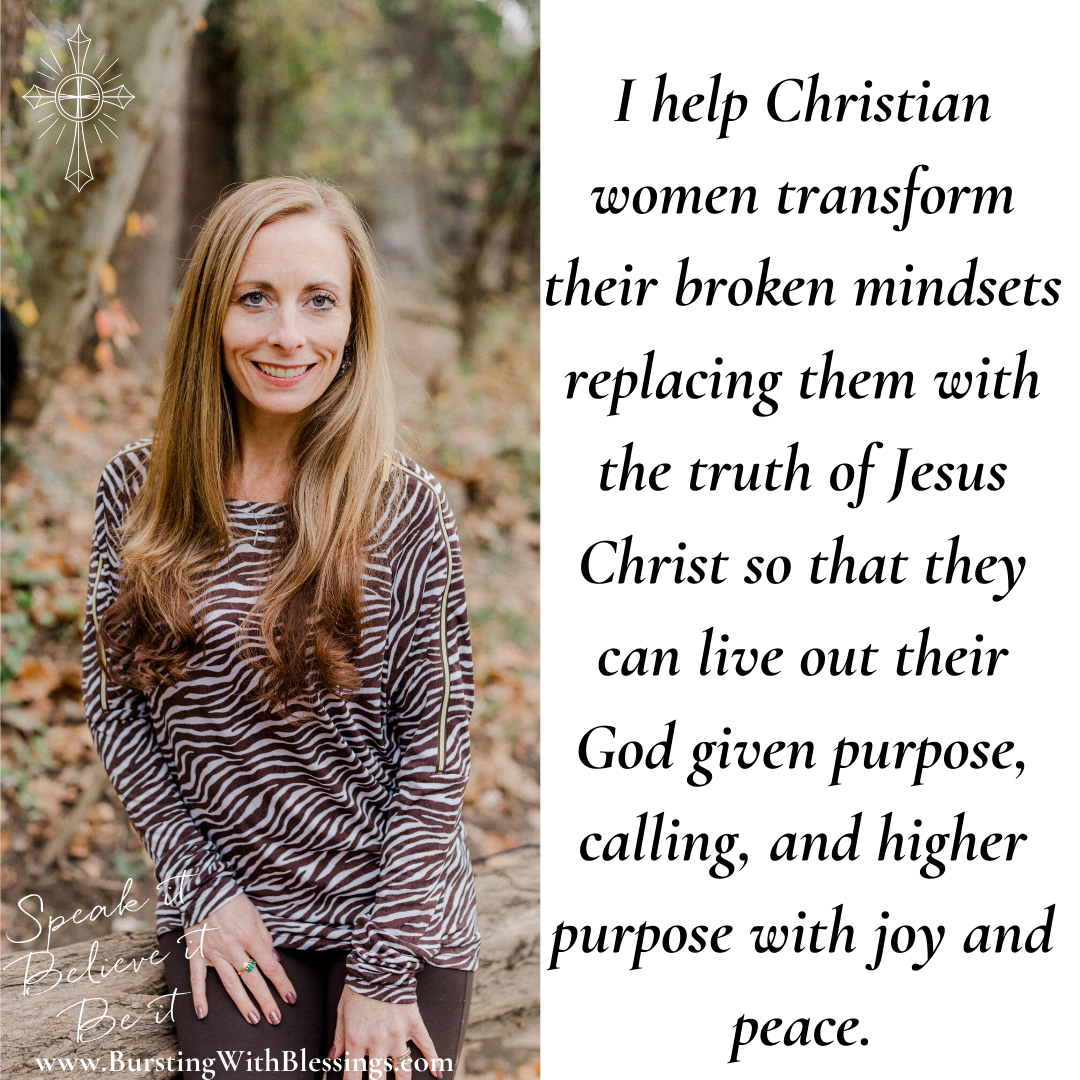 About Leah: My name is Leah Virgin, loving wife for 21 years to my soulmate, and mother to three beautiful and blessed children. From a broken home, broken parents, broken childhood, fears, anxieties, depressions, a miscarriage, and more, God has brought healing tools to me that I am bursting to share with others.

I am sharing how to apply God's word for true life transformation and positive change. I help women and others go from anxious, stressed, depressed, and lost to calm, joyful, and faithful in all of life's circumstances through my Bible studies, devotionals, books, coaching,  and online courses.