What is your mega goal that would walk you into a whole new world, your promise land?
I used to get overwhelmed by the details of the work that it would take me to get to accomplish my big goals.  I would feel so overwhelmed that I would just instantly want to give up.
I don't want you to feel overwhelmed.  I want to help you pray, think, and work your way to your promise land.
Tiny daily sub-goals get us to the promise land.  Daily small changes work big miracles.  When we have tiny wins it helps us endure and bring ourselves and our family into the great and wonderful destination of blessings that God has for you and your family.
May God help you rebuke fear and overwhelm.  May God give you a sense of determination and strength like you have never felt before.  May God give you small goals that will help catapult you to your promise land.
Proverbs 4:26 Complete Jewish Bible (CJB)
26 Level the path for your feet,
let all your ways be properly prepared;
Let's pray: Dear God, we joyfully come to worship You!
Thank You Jesus that we can enter this Year with You walking every step with us.
Lord please help us to boldly walk out the plans You want for us without worry, overwhelm, or fear. Please give us a resolute spirit to do all that it takes to bring about an abundance of blessings and change to our lives. We long to be a blessing and serve You faithfully.
Thank You Lord Jesus! Amen!
*If you are ready to have the accountability, to build a strong, bold mindset, and have someone to guide you on how to break down the big plans of God into daily action steps NOW is the time for Christian Success Coaching with me. Message me now and let's plan the plans of God.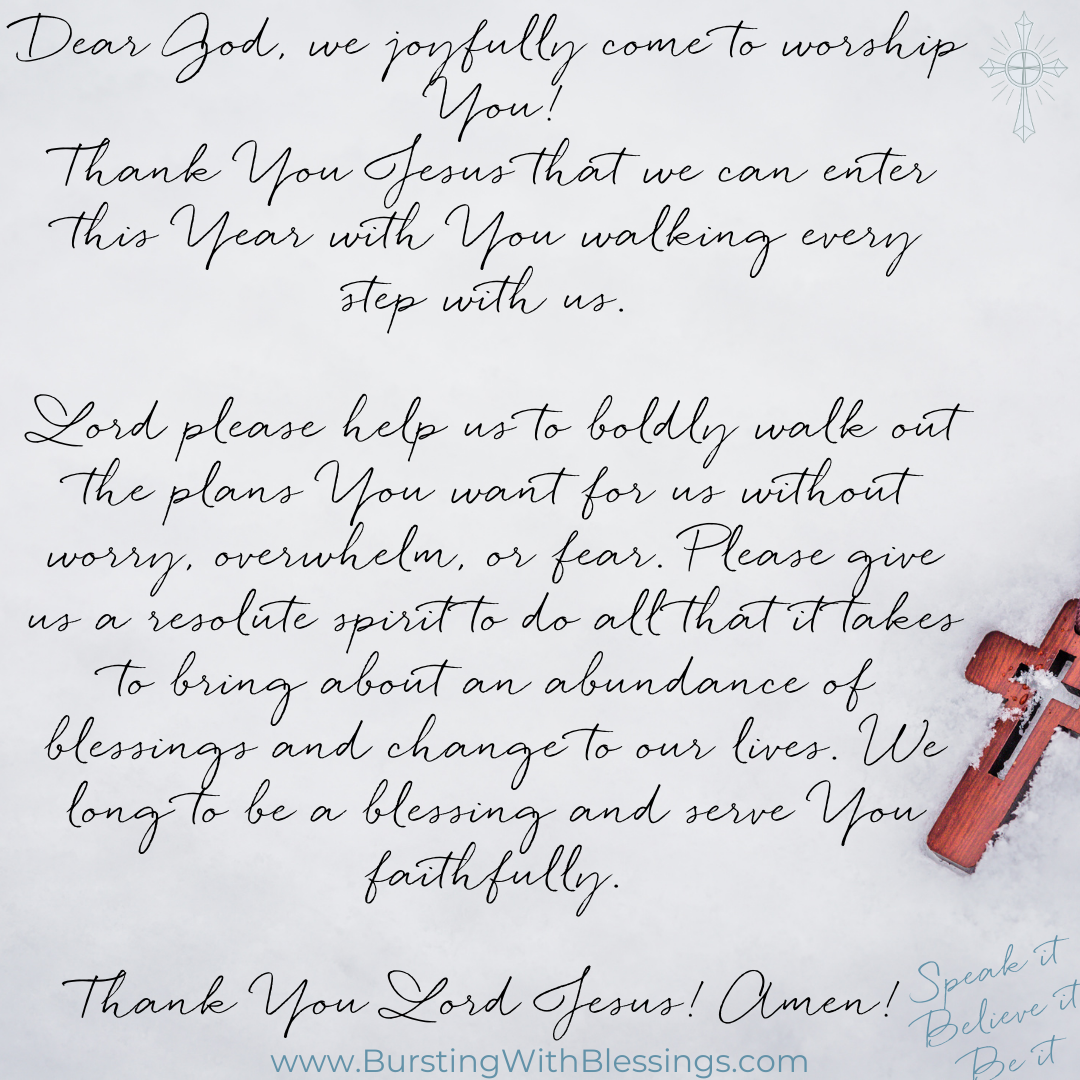 I empower women to become the miracle they seek--through learning how to speak the word of God to cultivate faithfulness, knowledge of your value, worth, gifts, and more.
I will help you create the confidence, the mindset, the actions, the joy, and the perseverance to thrive in all of life's circumstances both good and bad.
Come to this free Facebook community group for even more:  Blessed Christian Life Coaching by Leah