May God lead you to the scripture and understanding you need today to begin bringing a hundredfold harvest of blessings into your life and all those around you.
*If you are ready to create an abundance of success, health, joy, peace, prosperity and more than schedule a breakthrough session with me now.
Dear Jesus, thank You for a day to worship and magnify Your name! We sing Alleluia, Alleluia, Hosanna in the Highest!
Lord please help cause a revival in all hearts and minds to want to embrace Your word, will, and way.
Help us Lord Jesus to be Your hands and feet--to shine the light of love, compassion, and justice.
Please lead us to cultivate faithfulness, wisdom, and discernment from Your Holy word day by day.
Thank You Lord Jesus! Amen!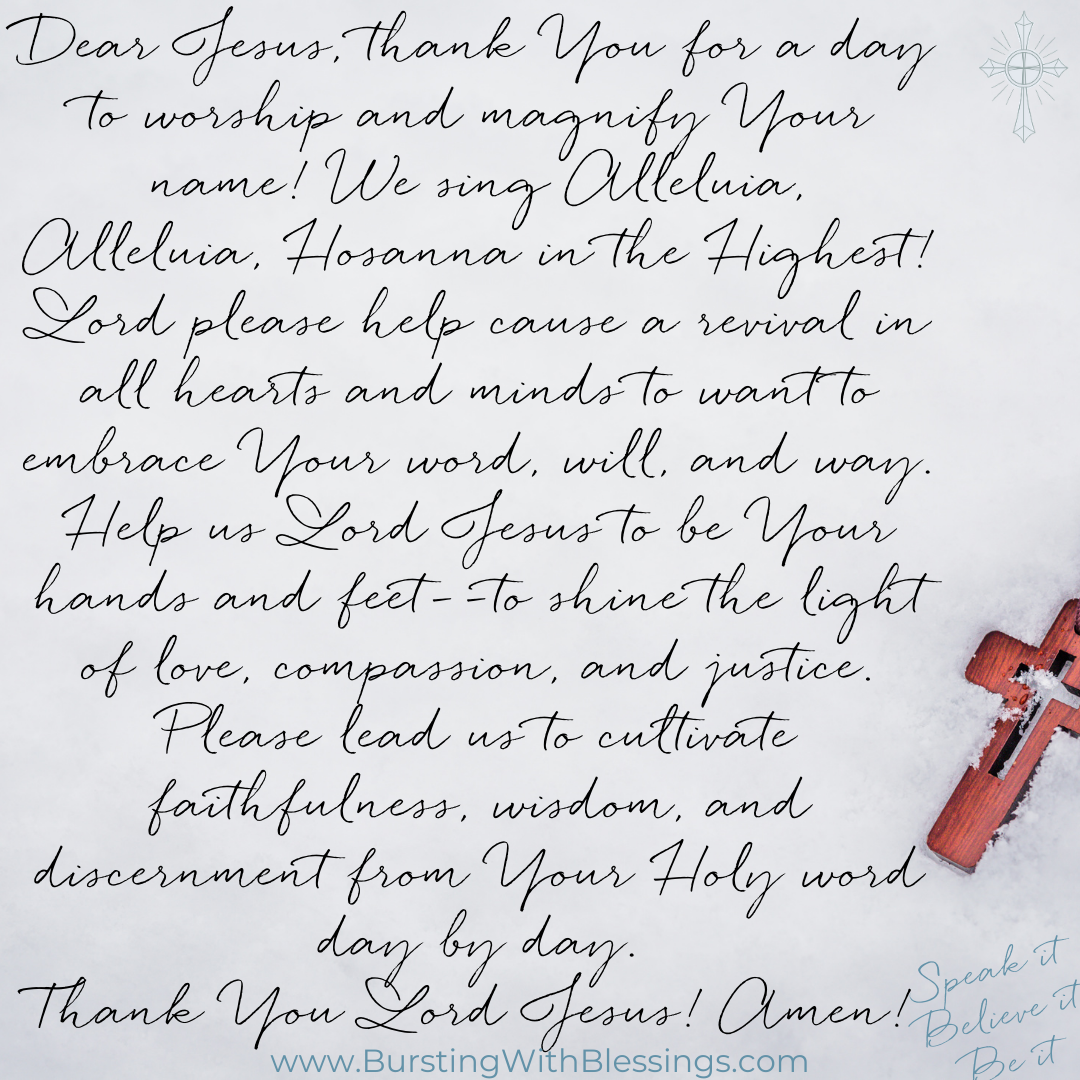 I empower women to become the miracle they seek--through learning how to speak the word of God to cultivate faithfulness, knowledge of your value, worth, gifts, and more.
I will help you create the confidence, the mindset, the actions, the joy, and the perseverance to thrive in all of life's circumstances both good and bad.
Come to this free Facebook community group for even more:  Blessed Christian Life Coaching by Leah