How much patience do you have for things to unfold as God wants it to?
Patience is an area that I've struggled with all my life. I see that many of us do too. The human mind and heart want to rapidly produce results that free them from pain or difficulties.
Our God is a master craftsman. He weaves all things into a beautiful tapestry that can bless so many people and we don't even know the extent to which those blessings can impact the world, others, future generations, and so forth.
What will help in the waiting:
Pray in thanksgiving for what is to come! Gratitude opens the door for blessings to flow and uplifts our spirits to stay strong and courageous in the waiting.
Journal out your fears and replace them with powerful truths from God's word. Speak them out-loud, believe them, and then be them!
Ask God to help you keep working toward the goal so that you don't grow weary waiting for the harvest to grow.
Pray for blessings to grow not just you but others too. Imagine the ripple effects of the blessings you are praying and waiting for.
Ask for Godly counsel. But don't go seeking and complaining to everyone who will listen--complaining delays blessings. If the person who you speak with is not rooted in the word then zip your lip and move on.
Take courage to keep seeking God's word, will, and get wisdom! Gather wisdom from wise resources like books, podcasts, trainings and truly Godly people. Don't just bury your impatience with television and other derailing things that actually bring depression instead of lifting you up.
Then look with excited anticipation for God to bring all things for your good and His Kingdom Agenda.
God's plan is always better than ours. Often He is looking to grow us spiritually, mentally, emotionally, and so on. Keep reminding yourself of this. And sometimes He is waiting for others to grow to mesh us together--such as marriage, business relationships, friendships, and so on.
Keep reminding yourself daily that you are courageous and capable of waiting for the perfect alignment of all things that God is working on. You wouldn't want to miss that beauty and perfection, would you?
*Ready to seek wise insights into your mindset, habits, etc. to grow into your blessings and the dreams you want so much? Then come join into my group coaching program or one on one programs. Exponential growth happens when we see with God-blessed eyes what we are doing to block our blessings and what we need to bring our joy and blessings forth more quickly. Message me now or sign up at: www.burstingwithblessings.com
Let's pray: Dear Lord God thank You for this day. Thank You for Your powerful love and mercy. Lord we are in awe of what You create and the miracles that flow from Your righteous right hand.
Lord we humbly and boldly come to the throne room of grace to receive forgiveness, healing, transformation, and protection. This world is broken but Your power is vast beyond all measure.
Lord help us to cultivate our faithfulness and courage through Your word, power, and daily work. Please grant us wisdom, discernment, and guidance in the waiting for all that we are excitedly anticipating from Your powerful love.
We worship and praise You because good counsel and wisdom comes from You and Your word. Please Lord sensitize our hearts and minds to take in Your word and to hear Your word for our transformation.  And help us not to just stay stagnant but to put our hand to the plow of change and work that You want for us each day without growing weary.
Thank You Lord that You have plans for each of us, that You love each of us beyond measure, that You know every hair on our heads and every dream and desire in our hearts.
Please help align our dreams and desires with Your will and way so that we can work in synchrony with You to build powerful and wonderful things that bless us and everyone else around us.
Thank You Jesus! Thank You Abba Father! Thank You Holy Spirit! Amen and Amen!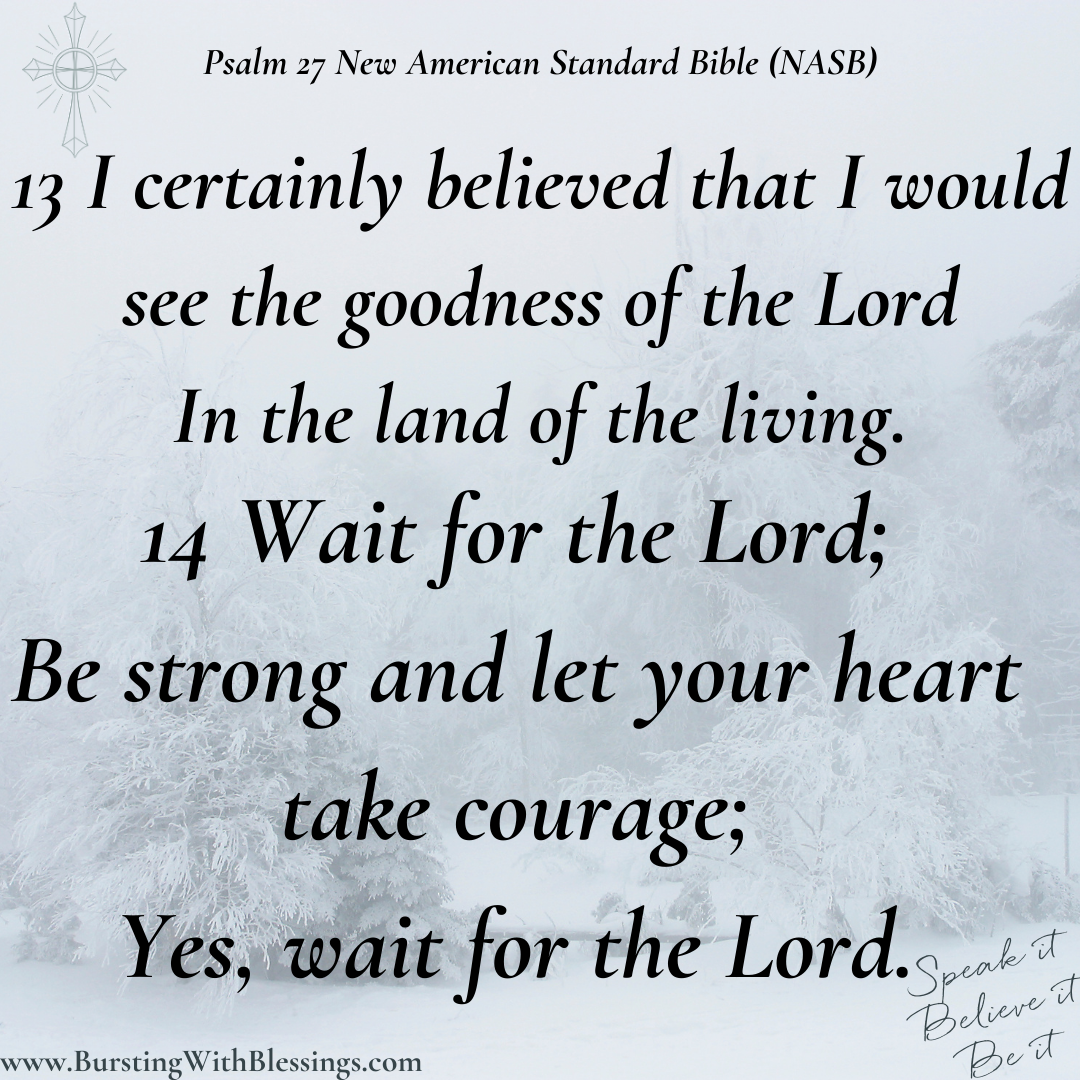 I empower women to become the miracle they seek--through learning how to speak the word of God to cultivate faithfulness, knowledge of your value, worth, gifts, and more.
I will help you create the confidence, the mindset, the actions, the joy, and the perseverance to thrive in all of life's circumstances both good and bad.
Come to this free Facebook community group for even more:  Blessed Christian Life Coaching by Leah