Love one another as Christ loves you and gave His life for you.
I know that I struggle with knowing how to love like Christ in word and deed sometimes.
Our daily walk with Him and reading His word shapes our mindset to embrace loving the broken, praying for everyone we come in contact with, and setting appropriate boundaries for our health and wellness.
Loving others doesn't mean allowing them to hurt us or stay in abusive or broken relationships--Christ even talked about moving out and away from a city that won't accept the word of God.
Today practice loving everyone you see and interact with by praying for their blessings and salvation.
*Are you working on cultivating a mindset of love, forgiveness, and growth--let's link arms, message me today.
Dear Lord Jesus thank You for Your love that is beyond all measure!  Thank You that You are the model that we can see how to be and walk as a Christ-believer in this sinful broken world.
Lord help us to pray like we've never prayed before.  Help us Holy Spirit to have revelation knowledge of how to love and pray for all those around us.
We know that prayer is so power, so amazing, and so transformative for ourselves and others.
Help us to be the light and to guide others to a love and interact in a way that blesses them and all those around them.
Thank You Lord Jesus, Amen!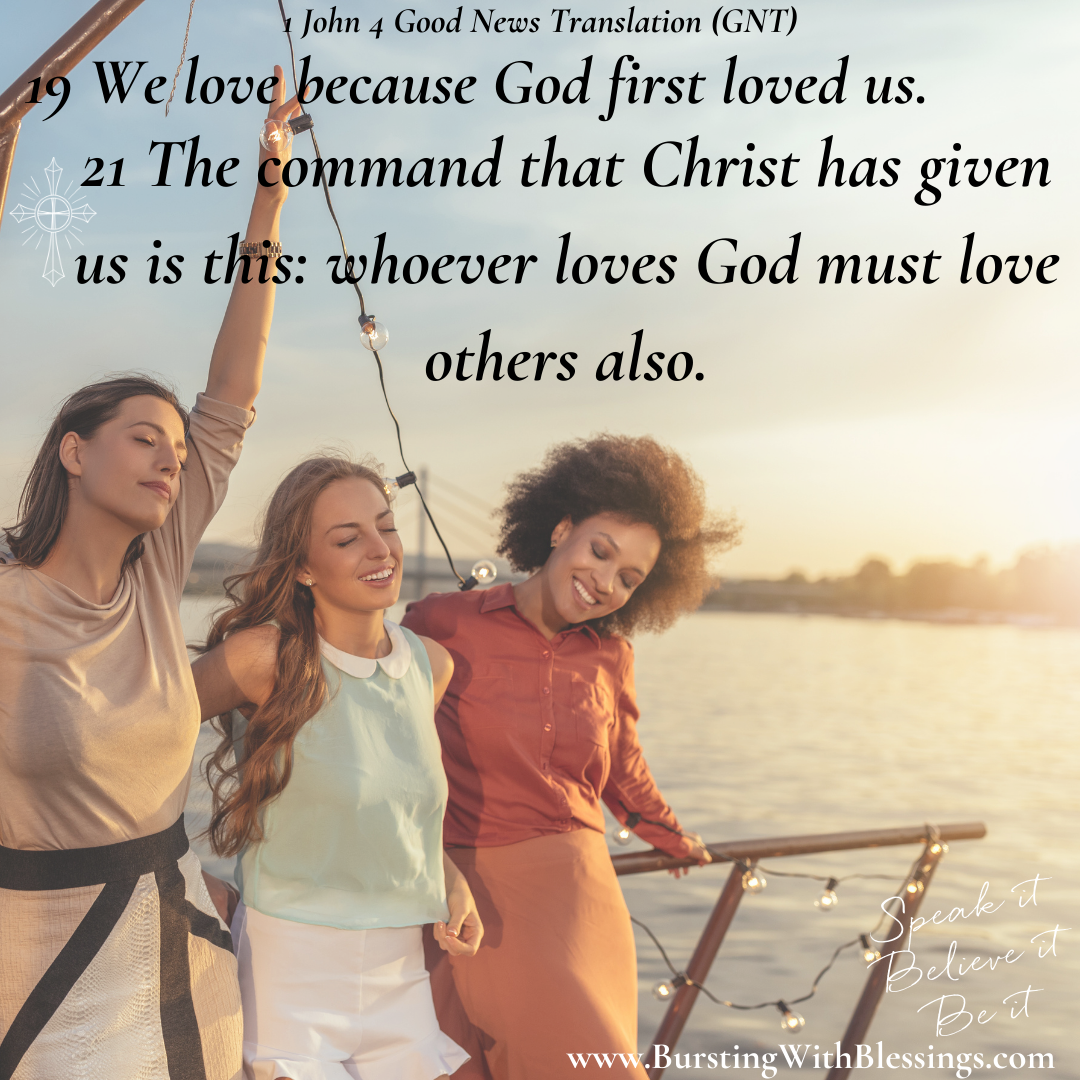 *I empower women to learn how to speak the word of God to cultivate faithfulness, knowledge of their value, blessings, confidence, and perseverance to thrive in all of life's circumstances both good and bad.
Come to this table Blessed Christian Life Coaching by Leah!
All who seek to know God more are welcome here.