Psalm 68 (CJB), 12 (11) Adonai gives the command;
the women with the good news are a mighty army.
My breath heaved out the moment I read this powerful verse 3 years ago and I remember it so well.
For the second time, in that year, God had revealed to me that He was raising up women to co-create revival, empowerment, healing, and transformation through His word and Spirit into all those around us.
Tears streamed down my face. I was in awe of God's love for His daughters.
God is doing a new thing--and it is springing up all around (Isaiah 43:19). Don't doubt that God isn't calling you. Don't doubt that your testimony and life perspective doesn't have value!
My friends, each of us are called to be a light. Each of us are called to serve and speak of God's wonderful deeds done in our lives whether online, in church, in the community, to our family, etc.
Psalm 78:4 (NASB)
We will not conceal them from their children, But we will tell the generation to come the praises of the Lord, And His power and His wondrous works that He has done.
Job 9:10 (NASB)
It is He who does great things, the unfathomable, And wondrous works without number.
My friends let's choose to not allow the lies of the enemy and the world to hold us back from the stirring inside our mind and soul. You, my friend, ARE called, qualified, beloved, set a part, and anointed for such a time as this.
Let's choose to rise every morning and put God's word into our hearts and then into the world.
Let's pray: Dear God, thank You for this day. Thank You for Your love and mercy.
Jesus we love You. We are in awe of Your love for each of us. Precious are we in Your eyes and precious are You to call us out of the dark and into Your marvelous light.
Lord please stir up a renewed determination, perseverance, and empowerment in each of us. Please kindle afresh the gifting of God in our hearts and minds (2 Timothy).
Help us, Holy Spirit, to treasure, protect, and multiply that which was entrusted to us.
We worship and praise You, Father, Son, and Holy Spirit, Amen and Amen.
*If you're ready to have the coaching support you want to co-create all that God is placing in your heart Then book a call with me and let's work together: https://lnkd.in/dZRTUrvQ .  Let's begin co-building it all for His glory and an inheritance for your children's children.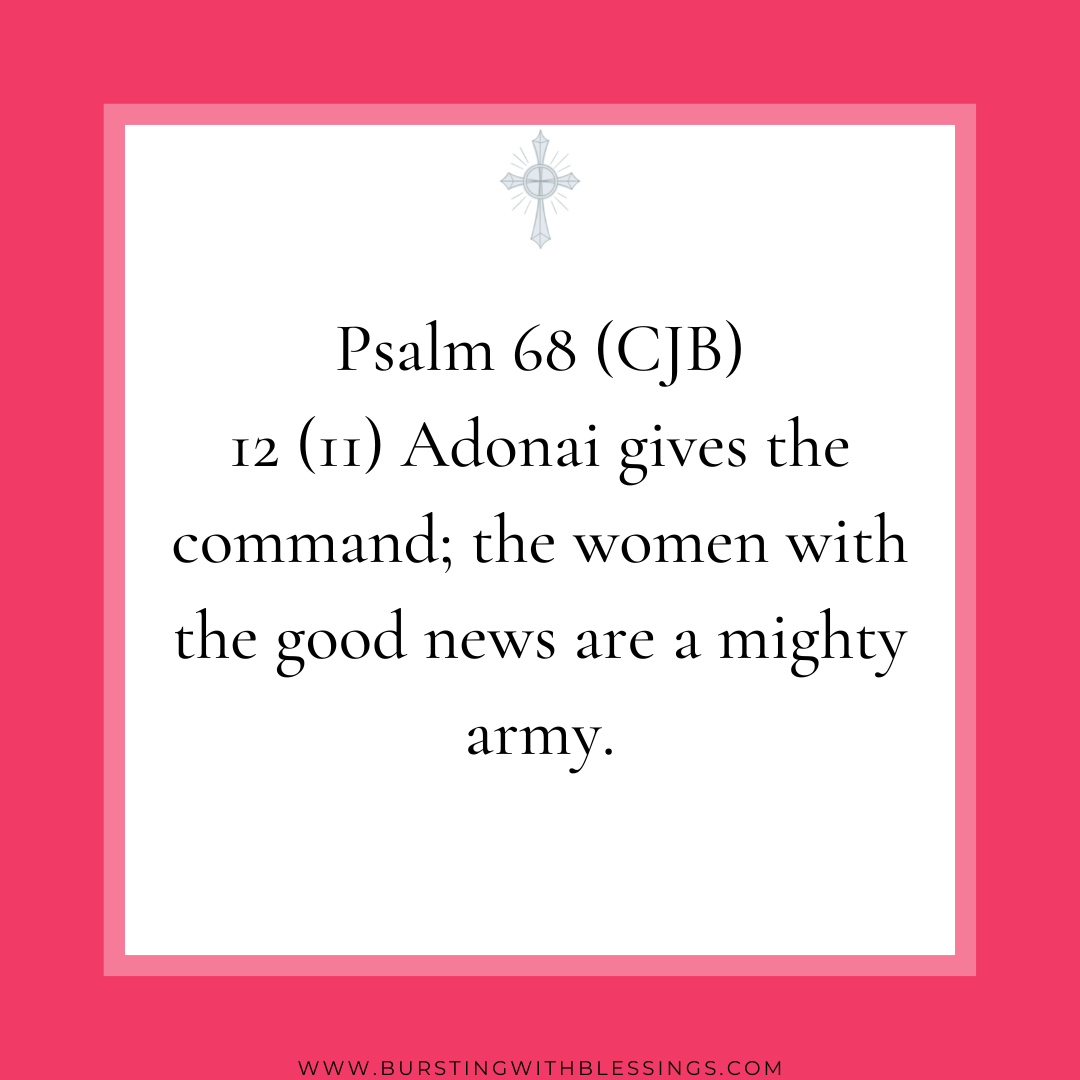 Book a call with me and let's work together: https://lnkd.in/dZRTUrvQ
I empower women to become the miracle they seek--through learning how to speak the word of God to cultivate faithfulness, knowledge of your value, worth, gifts, and more.
I will help you create the confidence, the mindset, the actions, the joy, and the perseverance to thrive in all of life's circumstances both good and bad.
Come to this free Facebook community group for even more:  Blessed Christian Life Coaching by Leah:
https://www.facebook.com/groups/2103073383276195
(Have you created a scripture board--a vision to work toward? Here's the link to my book on how to create it and use it every morning. https://burstingwithblessings.com/creating-your-biblical-vision-board-to-create-your-calling/
Become the queen God wants you to be! Grab my ebook for FREE: Cultivating Confidence & Courage
https://mailchi.mp/0ff0b7638ebe/cultivate-confidence-5-days
OR my new ebook on money mindset and wealth creation! https://mailchi.mp/836f61a50841/moneymindset
New American Standard Bible (NASB) New American Standard Bible®, Copyright © 1960, 1971, 1977, 1995, 2020 by The Lockman Foundation. All rights reserved.
Complete Jewish Bible (CJB) Copyright © 1998 by David H. Stern. All rights reserved.