Why is the good stuff hard to do and the bad stuff easier to do?
I often have to pep talk myself into doing the good hard stuff--like running, listening to a podcast instead of watching T.V., sticking to my routine when all I want is to lay on a couch, reframing my thoughts out loud instead of just ignoring my negative self-talk, the list could go on.
The fruits of the spirit are born out of self-control and a love for the word of God. It's not easy to work on ourselves and to take responsibility for our attitudes and actions.
But the word of God is clear--we need to walk out our faith and love in Him to receive the blessings that He longs to give us. It gets easier over time to start to believe the truth of what we proclaim over ourselves. It gets easier to stick to a healthy life routine the more we do it.
Let's push ourselves to do one hard thing today. Let's dig deep into God's spirit that dwells within us and empower ourselves in the Holy Spirit (2 Timothy 2:1).
Let's pray: Lord Jesus, we praise You that You know us and love us with a depth and breadth that we can hardly fully comprehend.
We thank You that You know our thoughts and our emotions. Times are tough right now Lord and we need You now more than ever before.
Please lead us to empower ourselves by Your Spirit and word. Help us Jesus to dig deep into the word, imprint it on our minds, and walk out the truth of it.
We thank You and praise You Lord Jesus, Amen.
** If you want help on this journey then reach out and let's connect. And join into our upcoming video Bible Study: How To Believe You Are A Woman Of Worth.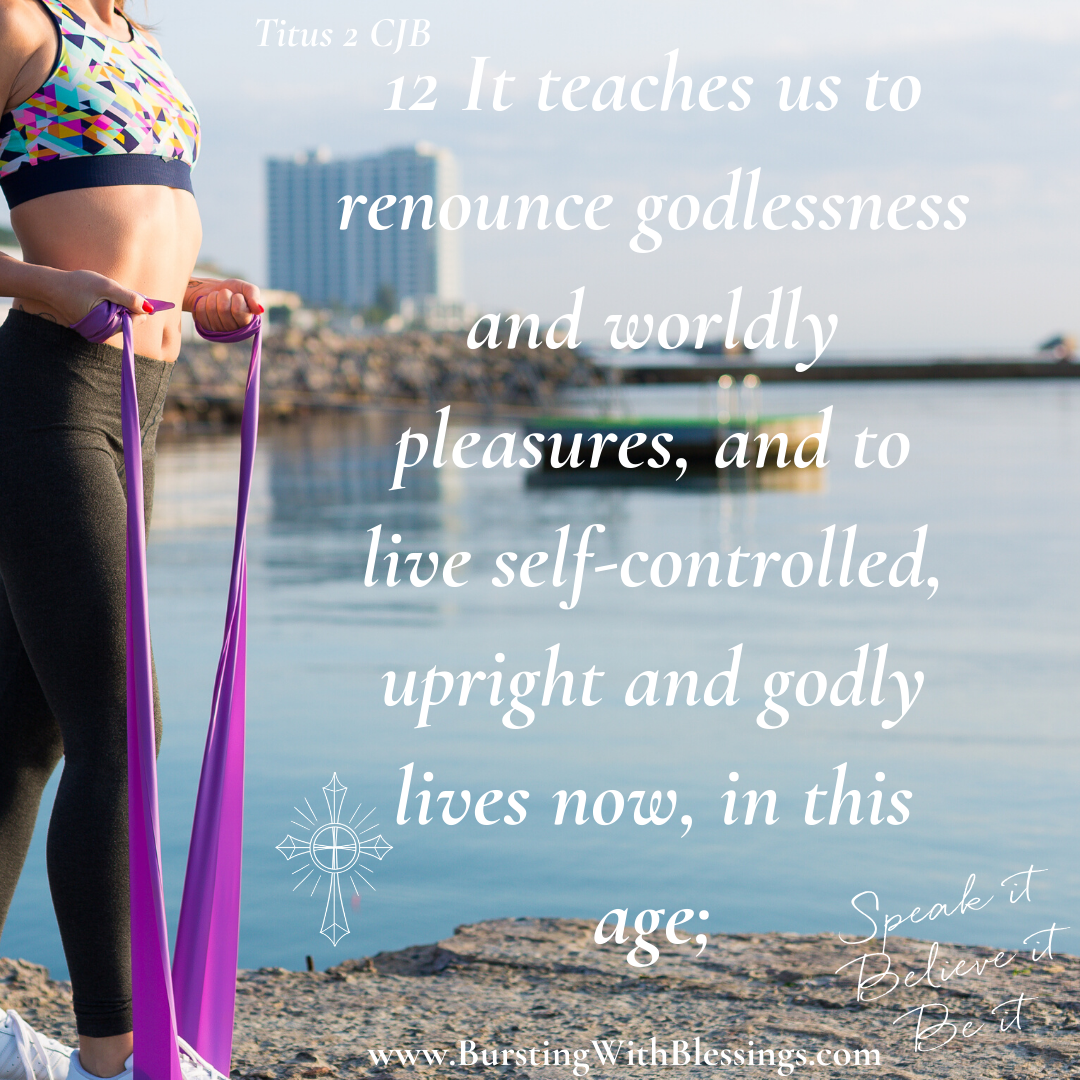 Join into our upcoming video Bible Study: How To Believe You Are A Woman Of Worth
Come join for 2 weeks of mindset transforming look through the Bible.
You will come away feeling the love God has for YOU! You will gain new spiritual strength to do all that You want to create the life of joy and peace in Christ.
We are going to get rid of our anxiety, worry, and stress--and grow our faith muscles like never before.
In our private Facebook group I will send out worksheets, verses to think and pray on, and affirmations to start declaring over yourself and your future.
The Bible Study live videos will be presented on Monday, Wednesday, Friday with accompanying worksheet.
Additionally, you will get one coaching call with me for one hour at a mutually chosen time– Join now for $27  LEARN WITH LEAH
https://burstingwithblessings.com/5-minutes-5-days-prayer-challenge-sign-up-page/