Where do you find wisdom and godly counsel?
God's word tells us to seek first Him, His Kingdom principles, His way, and then all things will be added to us who seek to follow His path.
Draw near to God every day in every circumstance and He will draw near to you. Delight in Him and He will give you the desires of your heart.
I didn't understand what that meant years ago. I would seek advice from everyone in my life and my life reflected that unfortunate discord.
When we seek advice it should be after we have prayed, listened as best we can, and then asked for God to give us wise counsel from those that love Him and know His word.
Often I find entrepreneurs and others asking question after question from anyone and everyone and their business and life represents the mess of differing advice.
Choose wisely who you share your goals, dreams, and hardships. Choose wisely just a few counselors that know God, know His word, and know His Kingdom principles and then you will craft a life with God on the path that He wants where your blessings abound.
*Are you ready to do God's will, word, and apply His principles to your life? Then message me now to learn about my coaching programs that will help you bring the blessings and joy you want into your life now.
Let's pray: Dear Lord God Almighty, we humbly come before You with praise and thanksgiving!
Thank You Lord Jesus for creating a way for us to be forgiven, free, and united with Abba Father through Your sacrifice and The Holy Spirit.
Lord please imprint Your holy word upon our hearts and minds so that we can stay planted in Your streams of living water where whatever we do prospers, our leaf never withers, and we are protected from the schemes of the adversary.
Help us Lord to know Your Kingdom principles and to daily apply them to our lives. Please grant us people who have wise counsel and know Your word deeply and reverently.
Please rebuke the devourer away from our harvest of spiritual, mental, and emotional growth. Please continue to heal us and create in us a renewed mind full of joy, peace, stamina, and courage.
We sing praises to Your name and thank You Lord Jesus for Your never-ending, awesome, amazing love, forgiveness, protection, mercy, grace, and favor! Amen!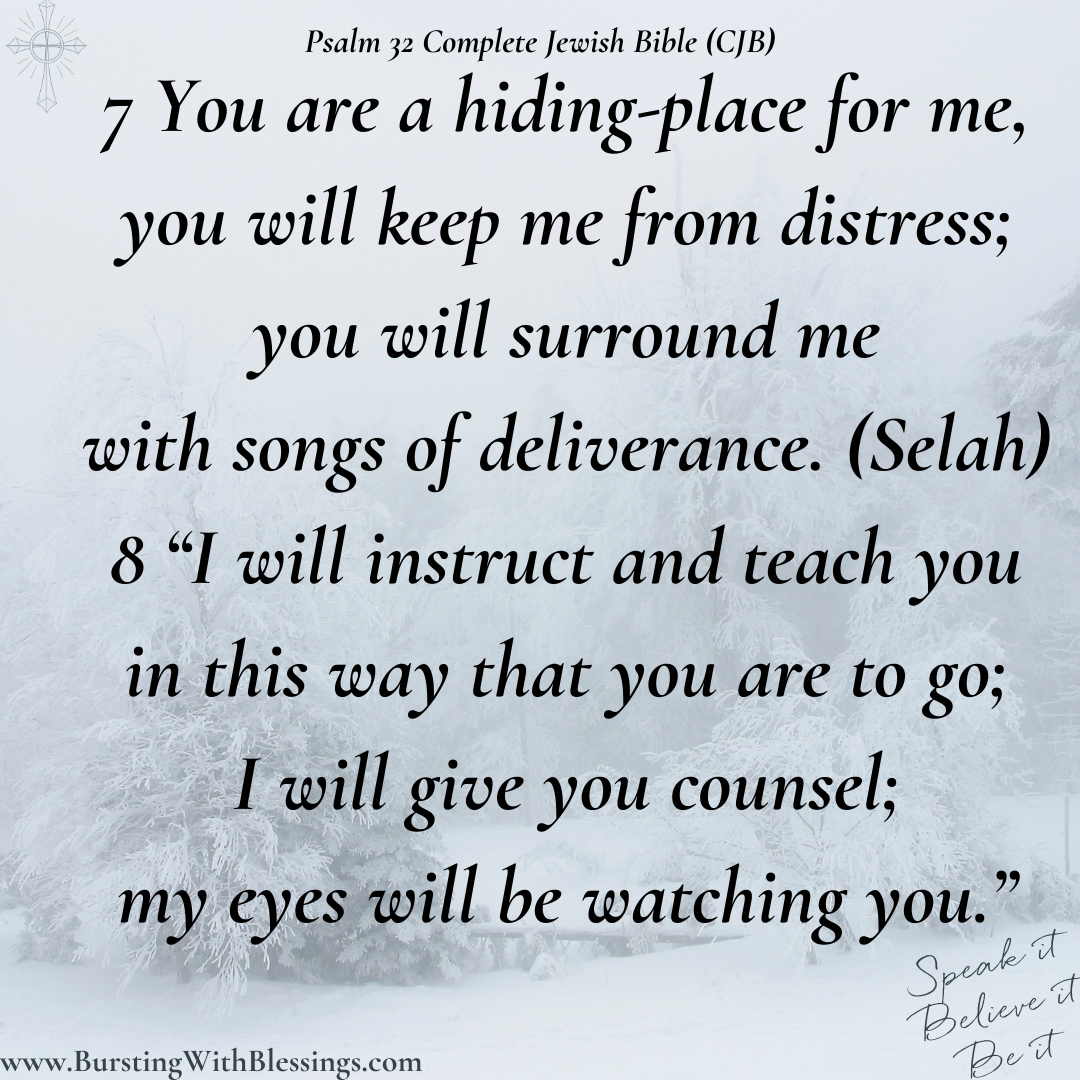 I empower women to become the miracle they seek--through learning how to speak the word of God to cultivate faithfulness, knowledge of your value, worth, gifts, and more.
I will help you create the confidence, the mindset, the actions, the joy, and the perseverance to thrive in all of life's circumstances both good and bad.
Come to this free Facebook community group for even more:  Blessed Christian Life Coaching by Leah