How is your energy today?
I used to live constantly sapped of energy. I complained about it and didn't realize that my complaining kept me in a cycle of less energy, more negativity, more anxiety, more depression, and round I would stay--bitter, complaining, draining, and broken.
God doesn't want us living in cycle of massive energy drain, negativity, broken mindsets, and broken health.
His word is full of the tools that build us up and tell us how to cultivate daily habits that infuse us with energy, love, and confidence.
God wants us reading His word, speaking His word over ourselves, bringing our burdens to Him, and then watching with God-blessed eyes to see the miracles or to see how to grow into the miracle we need.
Are you ready to stop the spiral of exhaustion? Then it's time to have a breakthrough session.  God wants you thriving, blessed, and faithful. It's time to talk with me about my programs that will bring You the vitality, peace, and energy God wants for You.
Empowered Godly women transform themselves, their families, and their communities through the power of God's word and Spirit.
Let's pray: Dear Lord God thank You for Your love, Your word, Your Spirit, and Your desire to see us walking with our head held high and our energy full of love and light.
Lord Jesus please help us to cultivate daily habits, prayer, praise, and knowledge of Your word that will fuel us with health, vitality, and joy.
We sing praises to Your name because by Your stripes we are healed and by Your sacrifice we are saved!
Halleluiah! Amen!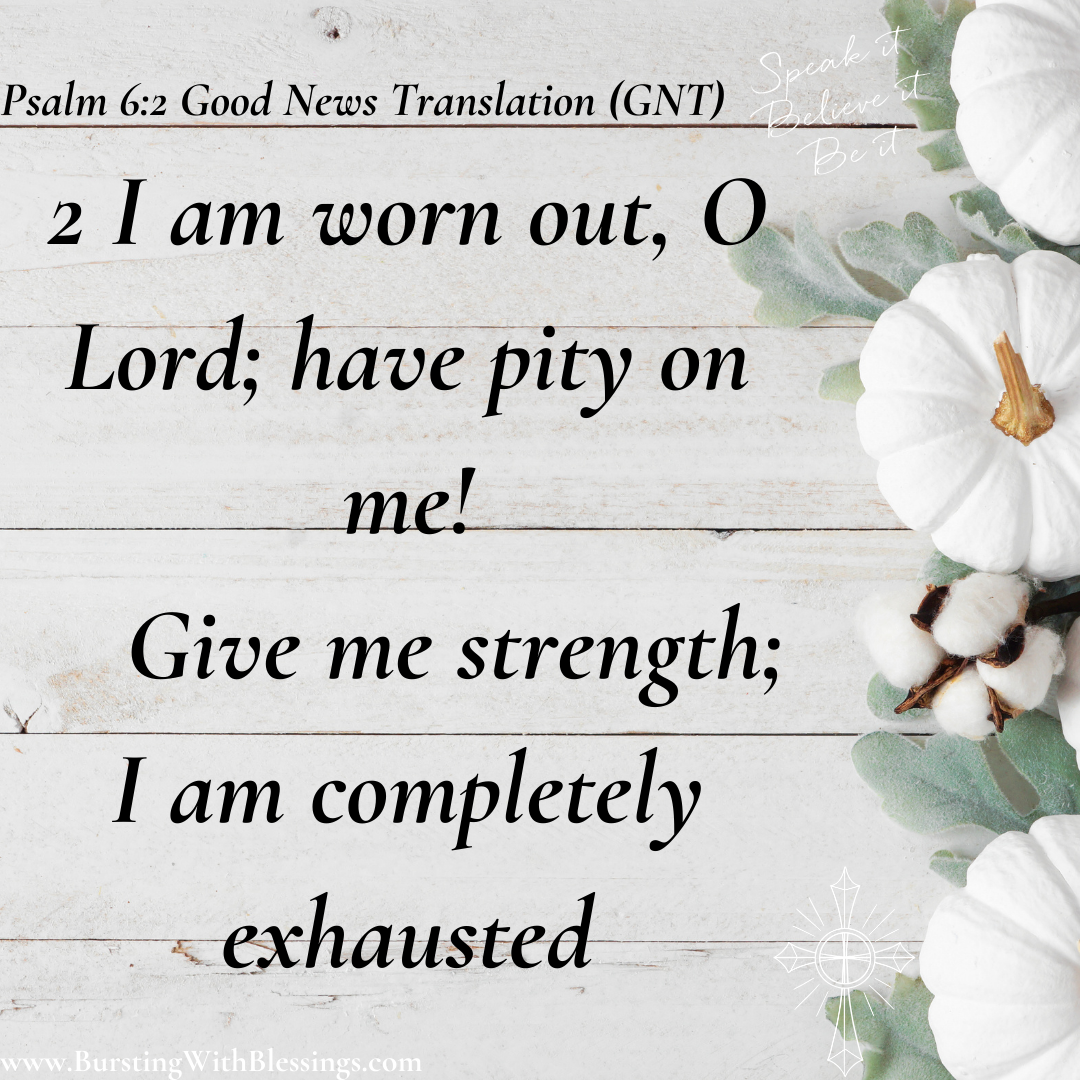 *I empower women to learn how to speak the word of God to cultivate faithfulness, knowledge of their value, blessings, confidence, and perseverance to thrive in all of life's circumstances both good and bad.
Come to this table Blessed Christian Life Coaching by Leah!
All who seek to know God more are welcome here.