Anticipation--do you enter each day anticipating connecting with God and seeing His hand move?
I'll admit that I should more intentionally fix my mindset to one of anticipation/hope daily so my eyes and mind will see God's hand and presence in every area of my day.
I know that He is my hope, my strength, my energy to get through each day but what if we cultivated a mindset of hopeful anticipation?
What if we actively sought to see God's presence and stay on His path?
What would that look like for you? What do you think would happen if you seek Him with a mindset of anticipation/hope and excitement?
Just writing that brings about a joy of excitement to see what Abba Father has for me today. And I don't just mean massive miracles. What about the little joys, the small interactions with others, the ability to see a moment to pray and connect with Abba Father.
Gratitude is the power to open the door to more blessings. Being grateful for each thing with joyful anticipation of God's love and path will only bring more joy and blessings beyond what this world can give us.
*Ready to grow in spiritual maturity, mindset, and life? Message me now for a breakthrough session to learn about Christian coaching and all that it can provide for your joy-filled blessings.
Let's pray: Dear Lord God, we humbly come to the throne room of grace with bold anticipation. We know that Your word says we can receive wisdom and guidance without reproach from Your powerful word and Spirit.
Thank You Lord Jesus for Your love and forgiveness. Thank You that by Your sacrifice we can be connected with Abba Father in such an amazing way.
Lord please sensitize our spirit to actively seek Your face, Your path, Your will, and Your way for our  lives.
Please grant us God-blessed eyes to see Your hand move daily. Because we know You are ever present, loving us, guiding us, and protecting us when we submit to Your Spirit of guidance.
We sing praises to Your name that You love us beyond measure and in such a way that You want to bless us and grow us day by day.
In Jesus name, we pray, Amen!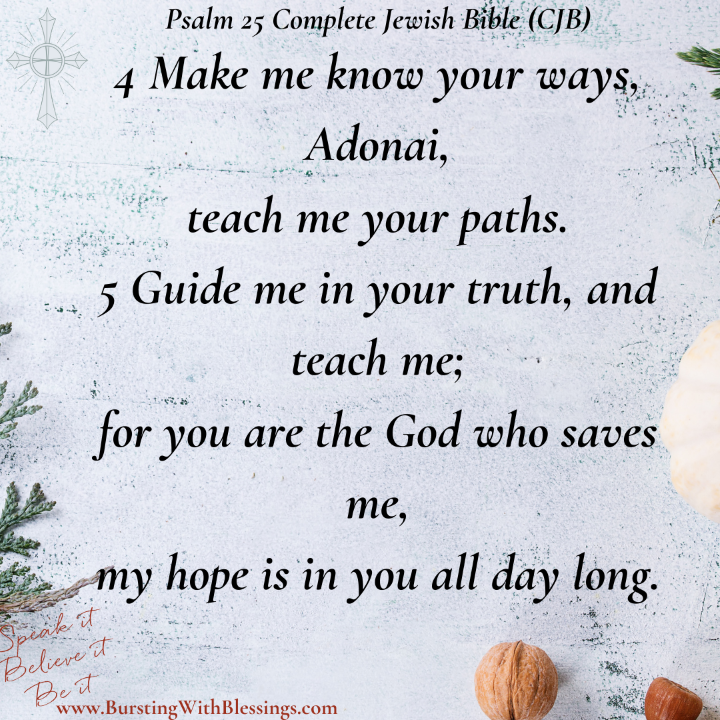 I empower women to become the miracle they seek--through learning how to speak the word of God to cultivate faithfulness, knowledge of your value, worth, gifts, and more.
I will help you create the confidence, the mindset, the actions, the joy, and the perseverance to thrive in all of life's circumstances both good and bad.
Come to this free Facebook community group for even more:  Blessed Christian Life Coaching by Leah
Want my journaling template? Just message me on one of my social platforms or email me at burstingwithblessings@virg.org