You are powerful, beautiful, loved, worthy, and amazing.
The truth is that the enemy comes at us mothers and women and tells us we are scared, worried, failing, and worthless.
The truth is that when we walk in the truth and God's power, we women and mothers change whole households and generations. We hold the power of life in our words and actions. We impact all those around us.
I don't tell you this beautiful truth to make you feel overwhelmed (another lie used to keep us down). I tell you this truth to empower you to tap deeper into the word of God and the Holy Spirit's power which dwells inside of you.
We have the power of self-control to change our mindsets, our habits, our routines, and our words. We have the power to say "no" to other people's expectations so that we can have the energy to do the things that really matter daily.
God doesn't want us exhausted, angry, snapping, confused, and anxious. The Lord wants us to cultivate a faith that can rebuke the lies of the enemy and stand up to the broken mindsets that hold us back. He can take the broken pieces of our past and create a mosaic of beauty. He can empower us with the stamina to make changes we never thought were possible for ourselves.
Let's pray: Dear Lord Jesus thank You for this day. Thank You that Your word and spirit are life, power, and transformation.
Lord please lead us to the scripture that we need to repeat over ourselves to help healing begin. Please give us the confidence to say no to unrealistic expectations and requests. Help us to come more often to You for Your wise counsel on how we should wisely move through our day.
Help us to cultivate a mindset of power and self-control. Please give us the courage to change what we need to change and to embrace speaking with kind courage.
We give You all thanks and praise for what You are doing in our lives and through our lives. Please bring an end to this difficult time and surround all those that work the front-lines and more with favor and protection.
We sing praises to Your name Lord Jesus, Amen.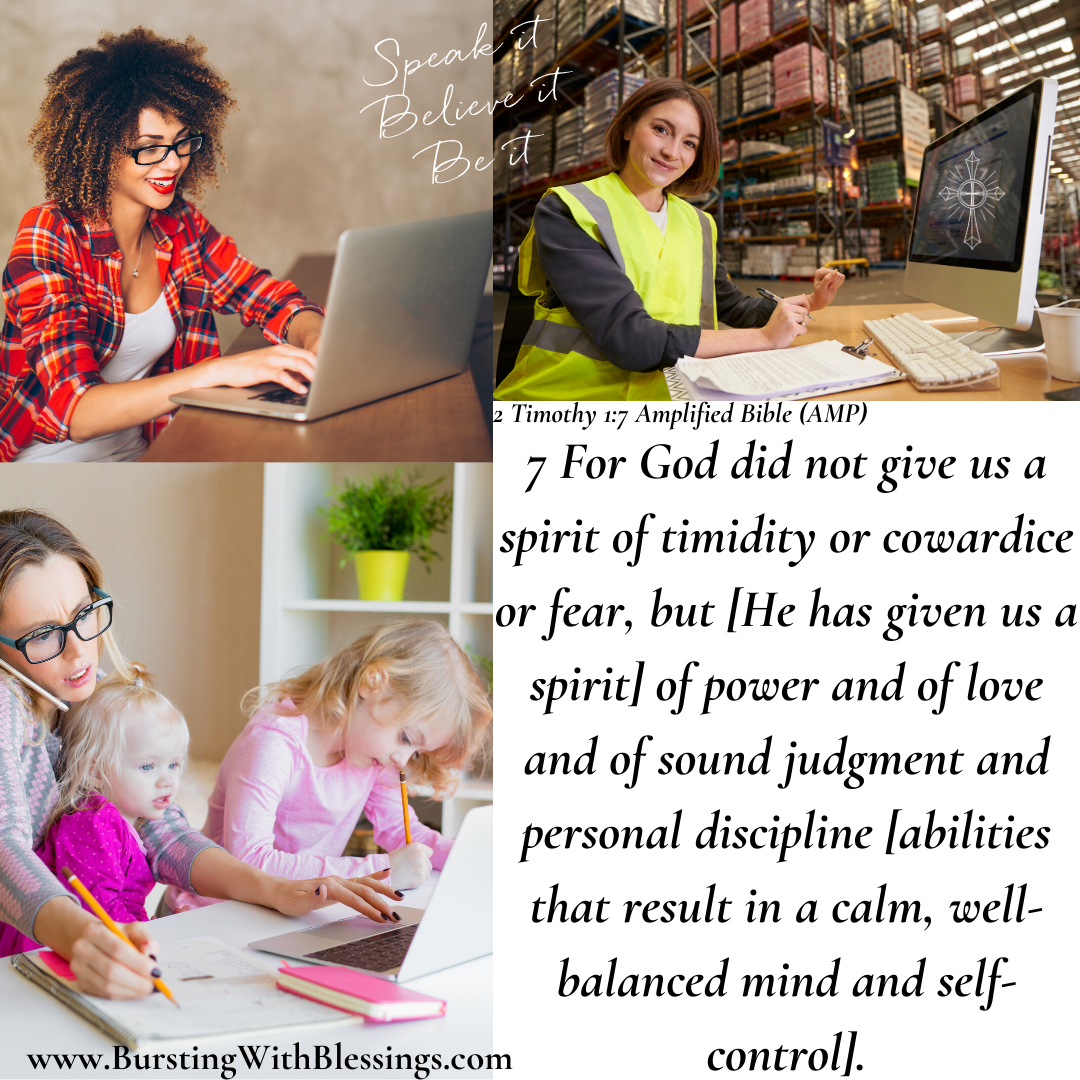 Woman Of Worth Video Bible Study 🌹❤️
Come join for 2 weeks of mindset transforming look through the Bible.
You will come away feeling the love God has for YOU! You will gain new spiritual strength to do all that You want to create the life of joy and peace in Christ. 💪💗
We are going to get rid of our anxiety, worry, and stress--and grow our faith muscles like never before.