Lent 5 Minutes 40 Days Prayer Challenge and Support Group:
Y'all I am so excited we are going to enjoy the lent season!  I love Easter and I want to be intentional this lent to prepare my spiritual growth through the words that Jesus spoke.
I'm creating a beautiful workbook to celebrate and grow during the lent season.  Each page will have a verse, a prayer, and a thinking/writing prompt.  I will send your prayer book to you on February 25th right before Ash Wednesday.
We'll join into the closed Facebook page so that we can encourage one another.  Support those we are choosing to fast something.  And see the additional affirmation graphics, scripture graphics, and live prayer videos that I'll do in addition to the awesome workbook.
Let's use this lent season to reap the blessings of God and praise Jesus for His great, loving, saving, sacrifice.
This means so much to me that I am simply asking that you donate whatever amount is on your heart from God to join in:
___________________________________________________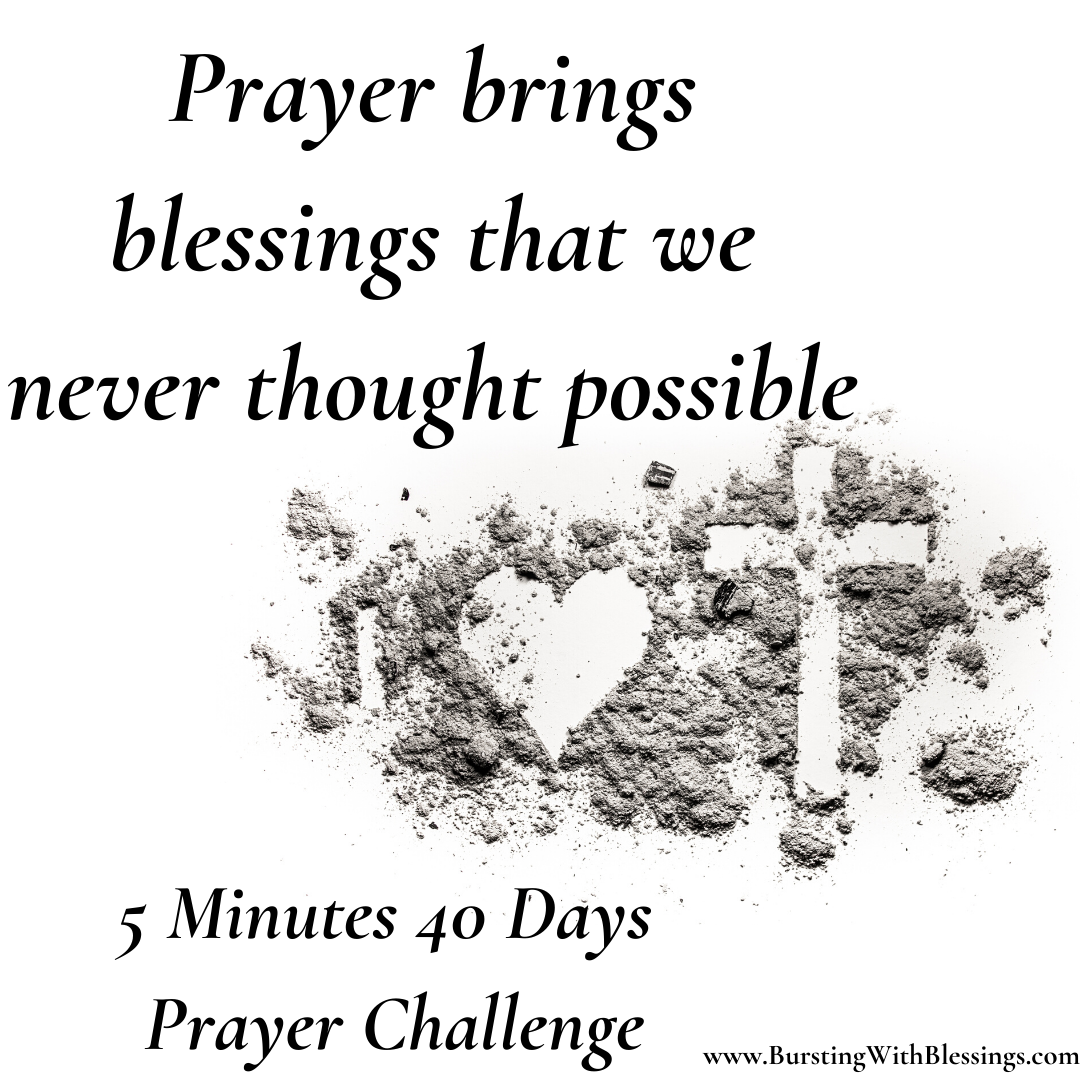 Topic Prayer Challenges: Finance, Fitness/Health, Marriage, & Faith
What you get: A beautiful workbook (emailed) with a verse to think about, a prayer to say, reflection prompt, and writing prompt. (less than 5 minutes to embrace the day in peace)
Each day I show up in your messenger and send a beautiful affirmation or verse and a voice prayer over you (every other day). Let me help you plug into God and release your stress and embrace His peace.
I'm trying to make sure not to overwhelm with too much information, let's be honest I get very excited about sharing God's word.  But this is all at your pace.  You do the book as you can and respond as you want.  I'm so excited to walk this with you!
Be inspired!  Be encouraged!  Let's pray together!  Let's encourage one another!
Sign up for one or multiple challenges.
I'll start a new challenge every 2 weeks.  This will help you create the right momentum to accomplish any goals and dreams you have. And this will help cultivate the right mindset.  
God's power, His holy scripture, and prayer together will be the perfect way to walk into the blessings He has for you.
Finance Jan 6th is the primary start date
Fitness 20th start date
Marriage Feb 3rd start date
Faith Feb 17 start date