Happy Thanksgiving!
As you feast today, I encourage each of us to feast on the blessings of the Lord.
Let's give thanks for as many things as our minds can think about.
Let's feast all day on the blessings of God's goodness, love, mercy, and amazing forgiveness that surpasses all human understanding.
*If you are struggling right now, please reach out for prayer. Message me.
Let's pray: Thank You Lord God Almighty! Thank You Jesus! Thank You Holy Spirit!
We humbly and boldly come to the throne room of grace to sing praises to Your name and to give an abundance of thanks for the overflowing blessings that You give to us each and every day.
Lord please cause our hearts and minds to thank You all day long. Help us to see the beautiful bounty of blessings all around us, most especially the most precious gift of salvation forgiveness.
Help us to sing with joy and to shine thanksgiving to all those around us because You are awesome, mighty to praise, and worthy of all thanksgiving.
We pray for our eyes to be opened to how we can fill the needs of others and to serve in a way that glorifies You.
Please continue to keep the enemy away from us and our families as you anoint our spirit with the oil of gladness.
Thank You Lord that our cups overflow with love, mercy, and blessings.
We sing praises to Your name, Father, Son, and Holy Spirit, Amen.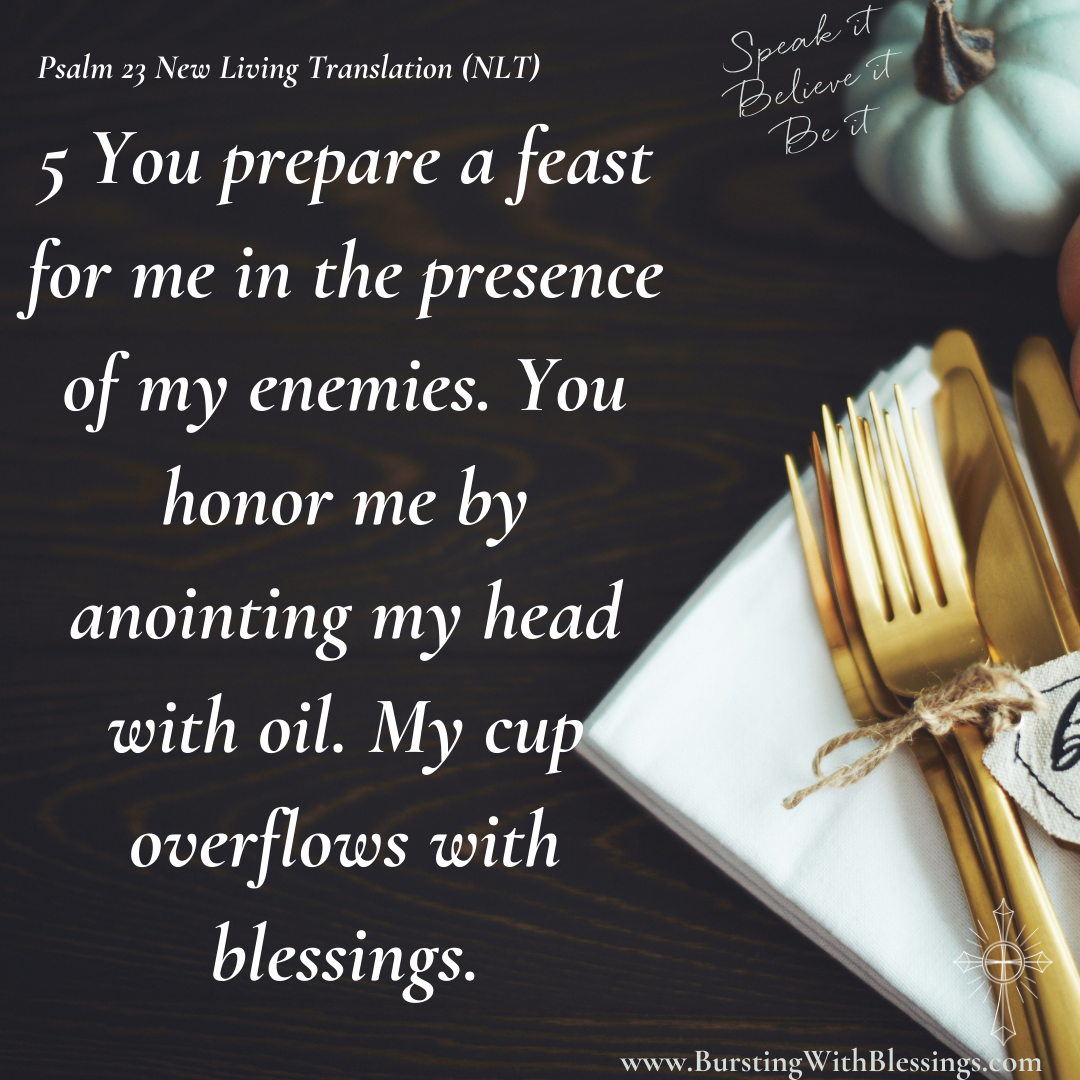 I empower women to become the miracle they seek--through learning how to speak the word of God to cultivate faithfulness, knowledge of your value, worth, gifts, and more.
I will help you create the confidence, the mindset, the actions, the joy, and the perseverance to thrive in all of life's circumstances both good and bad.
Come to this free Facebook community group for even more:  Blessed Christian Life Coaching by Leah