You are a leader.
Every where you go and every person you interact with you are either leading them toward spiritual maturity or away.
Whether I like it or not I am an example, a spokeswoman for the Lord (Jeremiah 15:19)--and I do love it, just not the overly critical negative criticism. Every person I encounter is looking at my behavior, is listening to my words, is watching my reactions, and so on.
All of us are called to proclaim the good news and be a spokesperson for the Lord. I think the enemy often deludes us into believing we don't have impact, and we don't matter. But my friend you matter so, so much to God's Kingdom agenda and the people around you!!
Let's choose today to check on how we are developing our leadership skills for ourselves and for the people we interact with. For by doing so we will receive an abundance of blessings in this life and the life to come.
Let's check in on our motives for all that we are doing and saying, and insure that they are in alignment with God and a servant heart. For by doing so we will sensitize our spirits to God's voice and grow in His love and leading.
*Ready to take it to the next level and learn to be all God's putting on your heart? Let's talk Leah Mason-Virgin
Let's pray: Dear Lord God thank You for this day, for this is the day that You have made and we will rejoice in it and give thanks to You.
Lord please lead us to the scripture we need to transform our minds and hearts to enable us to lead ourselves and those around us from a place of true godly leadership with right motives.
Please train us up in the path that we should go and lead us to be Your hands and feet in such a way that others will see and glorify You.
Thank You Lord Jesus, Amen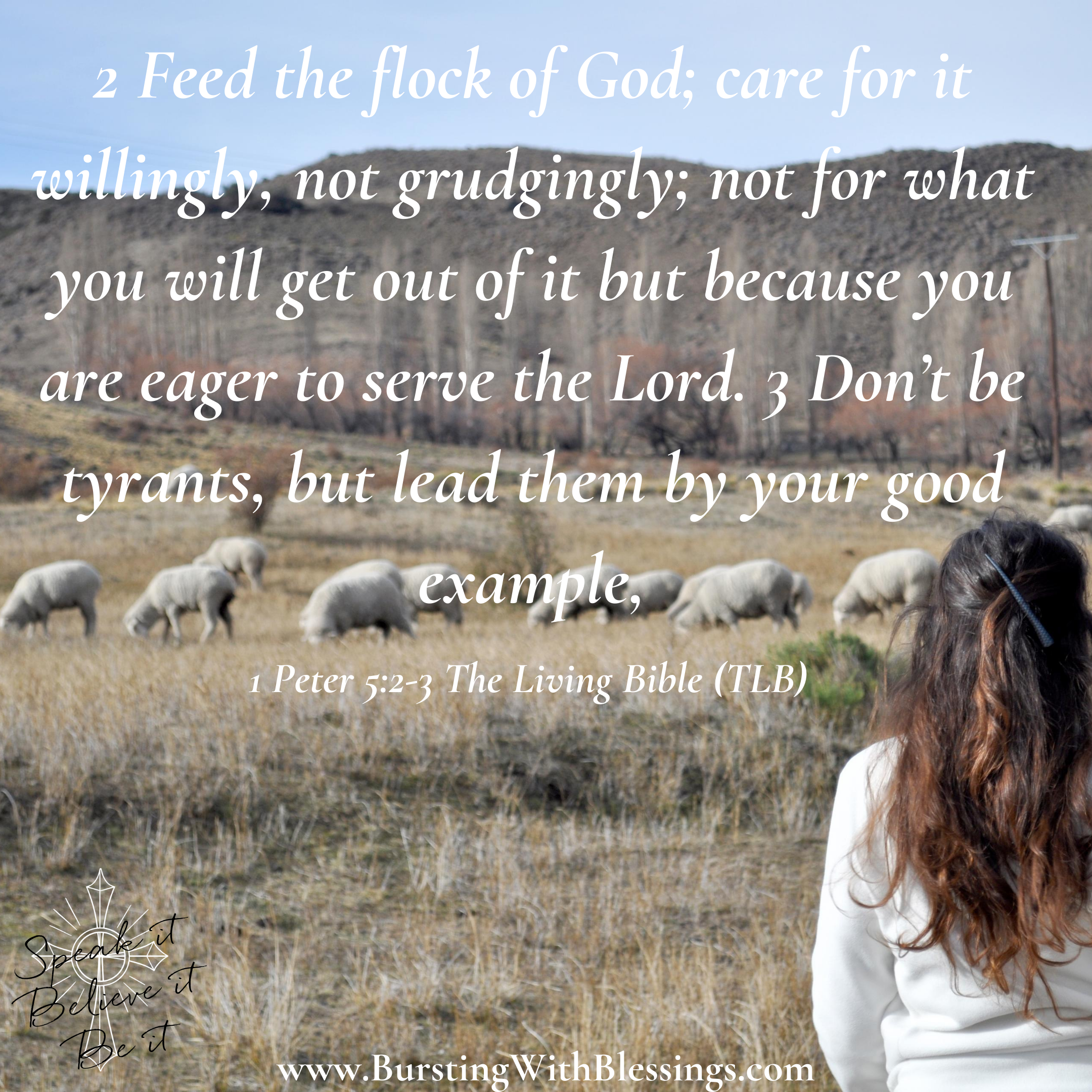 *I empower women to learn how to speak the word of God to cultivate faithfulness, knowledge of their value, blessings, confidence, and perseverance to thrive in all of life's circumstances both good and bad.
Come to this table Blessed Christian Life Coaching by Leah!
All who seek to know God more are welcome here.