God's word is awesome, beautiful, complex, and wonderful.
The word of God is living--transforming our mindset, hearts, and bringing forth an abundance of healing when we allow it to.
What are you praying for? What do you want to see changed--yourself or the circumstances around you?
My life is made harder by the broken thoughts of my mind, the words I choose, and my actions or lack of action when I am not in accord with God's word and way.
God's word is so pure and wonderful it explains how to handle every situation, every part of life from money, marriage, parenting, working, and more.
Today let's choose to transform our broken thoughts with the healing balm of God's word.  Let's choose to act in a Christ-like courageous and loving way.  And let's choose to submit ourselves for God's transformation and change of our outlook, words, and deeds.
*Do you need insight into God's word in your life circumstances? Let's talk now--as a Christian Life coach I am trained to help you become the miracles you are seeking and to create the blessed life through God's word and power.
Let's pray: Thank You Lord God Almighty, for Your love, mercy, truth, and word.
We are in awe of the wonders of Your hand and the instruction of Your word.
Lord please lead us to the scripture we need to learn and be this day.  Please imprint Your Holy word upon our hearts and minds so that we can walk out Your promises day by day.
We draw near to You O' Lord and we thank You so much for drawing near to us.
We sing praises to Your name, Father, Son, and Holy Spirit, Amen!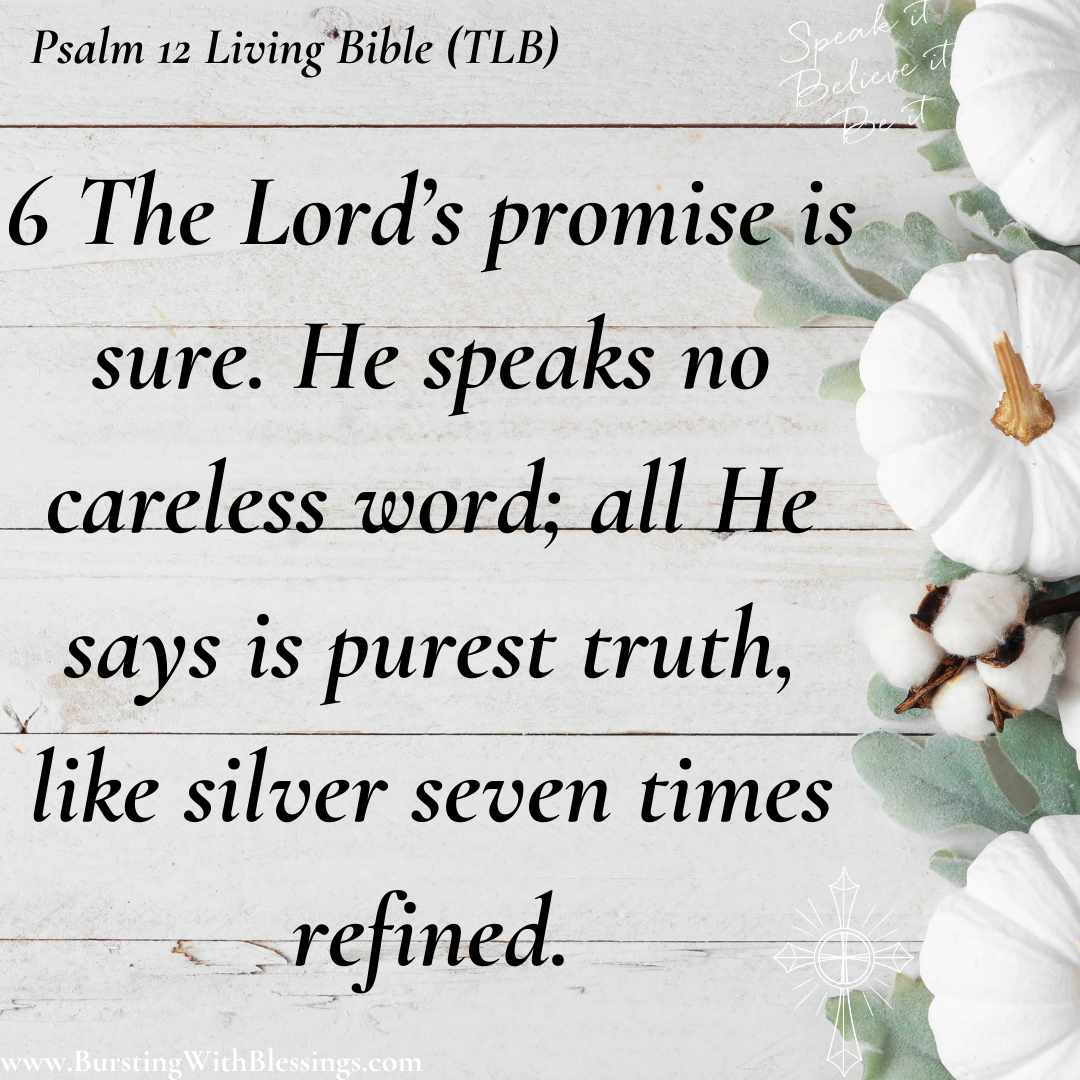 I empower women to become the miracle they seek--through learning how to speak the word of God to cultivate faithfulness, knowledge of your value, worth, gifts, and more.
I will help you create the confidence, the mindset, the actions, the joy, and the perseverance to thrive in all of life's circumstances both good and bad.
Come to this table Blessed Christian Life Coaching by Leah
All who seek to know God more are welcome here.