A Sunday Prayer for you:
Jesus thank You for this Sunday! Praise Your Holy name!
Lord You are worthy of all praise and thanksgiving-though my sins were great, You washed them away never to be remembered.
Lord help me live in the light that I am made worthy because of Your great sacrifice.
Please help me Lord to not worry about what others think of me and my calling but to focus completely on serving You and being unshaken by other people's judgement or thoughts of my life choices.
I sing praises to Your name for I am fearfully and wonderfully made- set free and empowered by Your love and Spirit. Amen!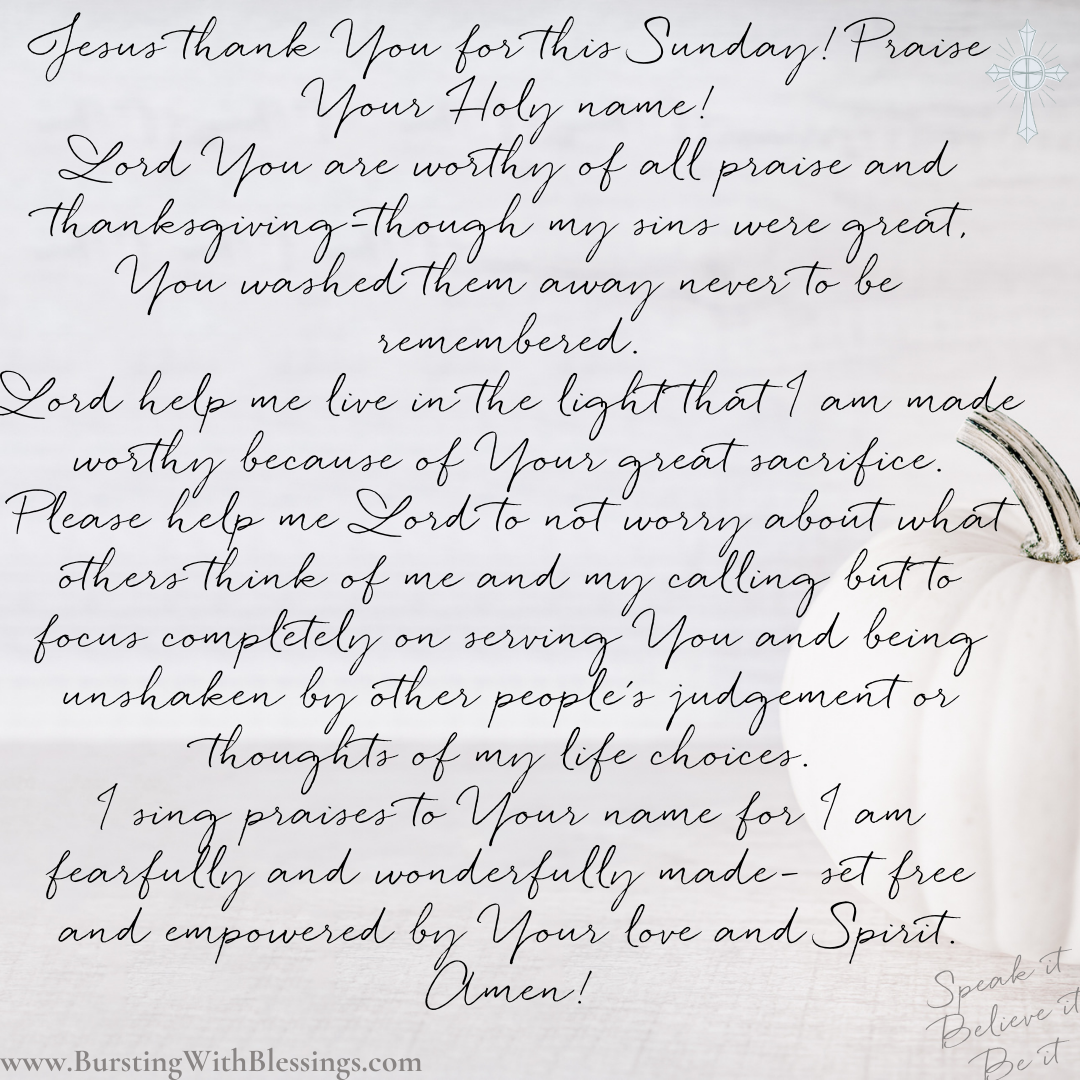 I empower women to become the miracle they seek--through learning how to speak the word of God to cultivate faithfulness, knowledge of your value, worth, gifts, and more.
I will help you create the confidence, the mindset, the actions, the joy, and the perseverance to thrive in all of life's circumstances both good and bad.
Come to this free Facebook community group for even more:  Blessed Christian Life Coaching by Leah