Are you ready to find out how good The Lord is?
Today is New Year's eve. Tomorrow we will begin a New Year. A year of possibilities if we cultivate bold faith, bold action, and bold knowledge of God's word.
Are you asking Him what plans He wants for you in 2021? Are you ready to see the goodness of God in the land of the living (Psalm 27:13).
God is always waiting for us to work with Him, to follow His words, to give Him space in our life to create a miracle. And He most certainly wants to do a new things in each of us who are willing to open our hearts and minds, step out of our comfort zone, and boldly act by faith (Isaiah 43:19).
Boldly trust the outcome of all your circumstances to God! Put worry and anxiety behind you--walk in faith that whatever the outcome is that God can work it for your good and His Kingdom agenda.
Boldly choose to start following ALL of God's Kingdom principles in His word. What are Kingdom principles? Anything in the Bible where God says "Do X and you will get Y" or "Don't do X so you can be blessed". If you want more details on this please reach out to me and I will guide you to start to know each of them. There are so many wonderful blessings just waiting for you to speak over yourself and your circumstances.
Boldly work with God until the harvest is in! No quitting! Don't let the enemy steal your blessings. You will face difficulties this year, but the Lord can get you out of all of them including the desire to quit or give up on the plans and dreams God gives you (Psalm 91:15). Choose stamina and perseverance because when you are about at the end wondering if God can--ask and with joyful expectancy watch our mighty God work!
*Are you ready to create joy and blessings with God that will bring you an amazing life? Now is the time to get consistent, knowledgeable help to keep you on God's path through His word, accountability, and a healthy mindset perspective that comes through Christian success coaching with me. Message me now.
Let's pray: Dear Lord Jesus thank You for this day. Thank You Lord that a New Year is upon us and minds are now open to possibilities and open to working with You.
Lord we love that You have plans for us, that You love us beyond measure, that You have forgiven us and set us apart for Your namesake. We sing praises to Your name Jesus!
Lord please open our minds and hearts to cultivate bold faith, action, trust, and perseverance to create an abundance of blessings in the year to come.
Please help us to hear the plans You want for us to start working on with You. And grant us protection, favor, and stamina throughout the year to come.
Thank You Lord Jesus that You are our Good Shepherd that breaks the schemes of the enemy and causes the enemy to flee in seven different directions away from us and causes what the enemy and locust has eaten and destroyed to be returned to us sevenfold.
We thank You and praise You for Your loving guidance and protection. We know that without You and Your Holy word that we will lack the blessings and inheritance You long to give us.
Help us Lord please not to miss out on the new things You are trying to do in our lives. Please open our eyes and sensitize our hearts to follow after You, read Your word, understand Your word, and do Your word.
Thank You Lord Jesus! Thank You Abba Father! Thank You Holy Spirit we are in awe of You. Amen!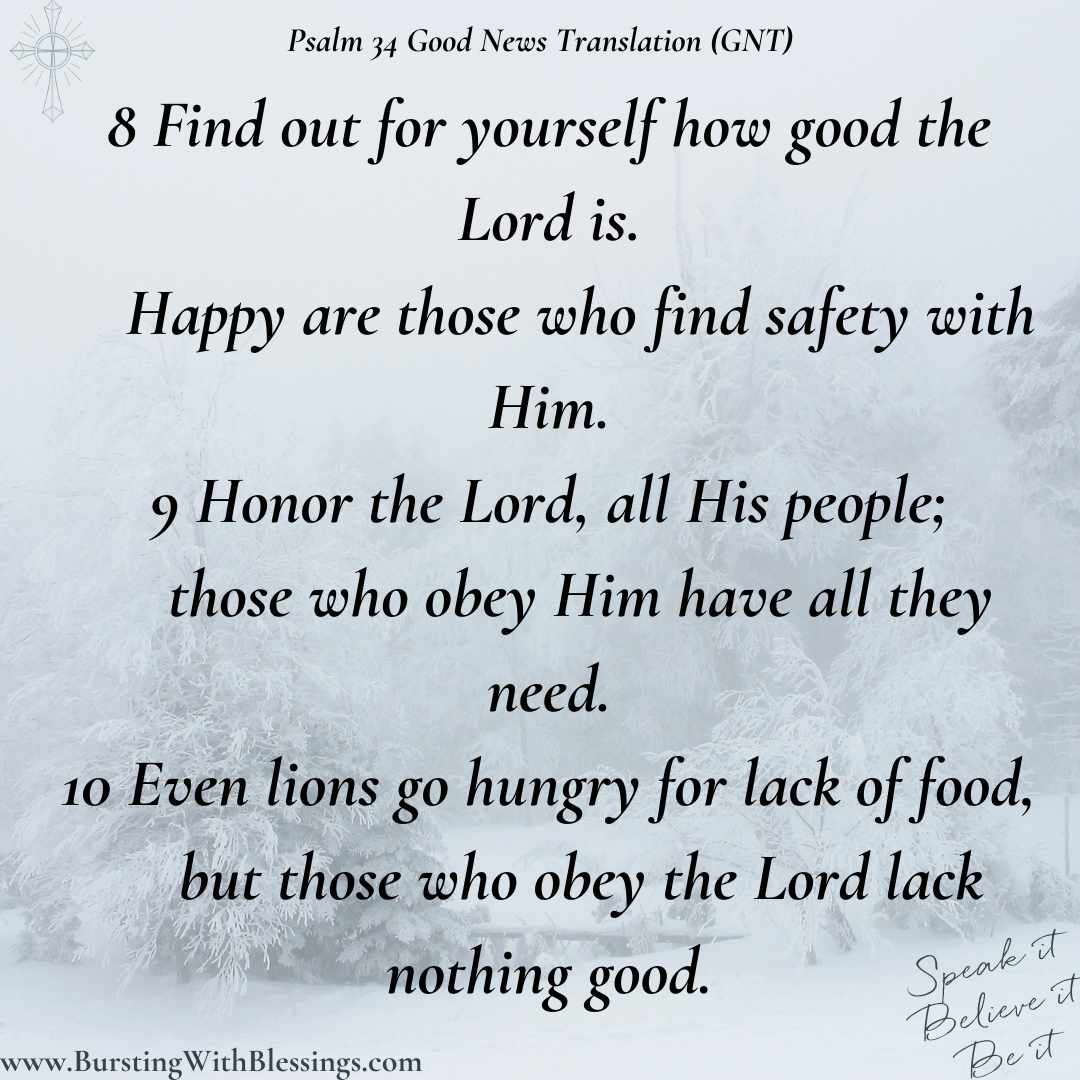 I empower women to become the miracle they seek--through learning how to speak the word of God to cultivate faithfulness, knowledge of your value, worth, gifts, and more.
I will help you create the confidence, the mindset, the actions, the joy, and the perseverance to thrive in all of life's circumstances both good and bad.
Come to this free Facebook community group for even more:  Blessed Christian Life Coaching by Leah