You are good, worthy, loved, and created by The Creator of the heavens and earth.
Oh, how loved we are.  Time such as this needs even more focus on our redeemer and sustainer.

Times such as this we need to focus on praying blessings over ourselves and all those that we can.  There is power in prayer and the word of God.
Now is the time to speak the word over our thoughts, our words, our circumstances, and our future.

Join me this afternoon as I talk about praying and proclaiming scripture over myself and my circumstances so that I transform my mindset and from there my actions.  See you at 4:15 p.m. east coast time or on the replay.

Let's pray:  Lord by prayer we have come to You and been saved.  You Lord call us good, worthy, and loved.  

Lord Jesus, thank You, thank You, and thank You a thousand times over.  We are so grateful to be forgiven and free in You to take our broken pieces and turn them into a mosaic of beauty.

We are Your beautiful work.  We are in awe of Your love, redemption, and healing.  
Lord please heal the broken parts of us and pour out Your Spirit onto our thirsty souls.  Help us Lord Jesus to continue to grow, change and break every chain that holds us back from the blessed life in You.

We give You all thanks and praise for what You are doing in us, through us, and for us during this time.  In Jesus name, Amen.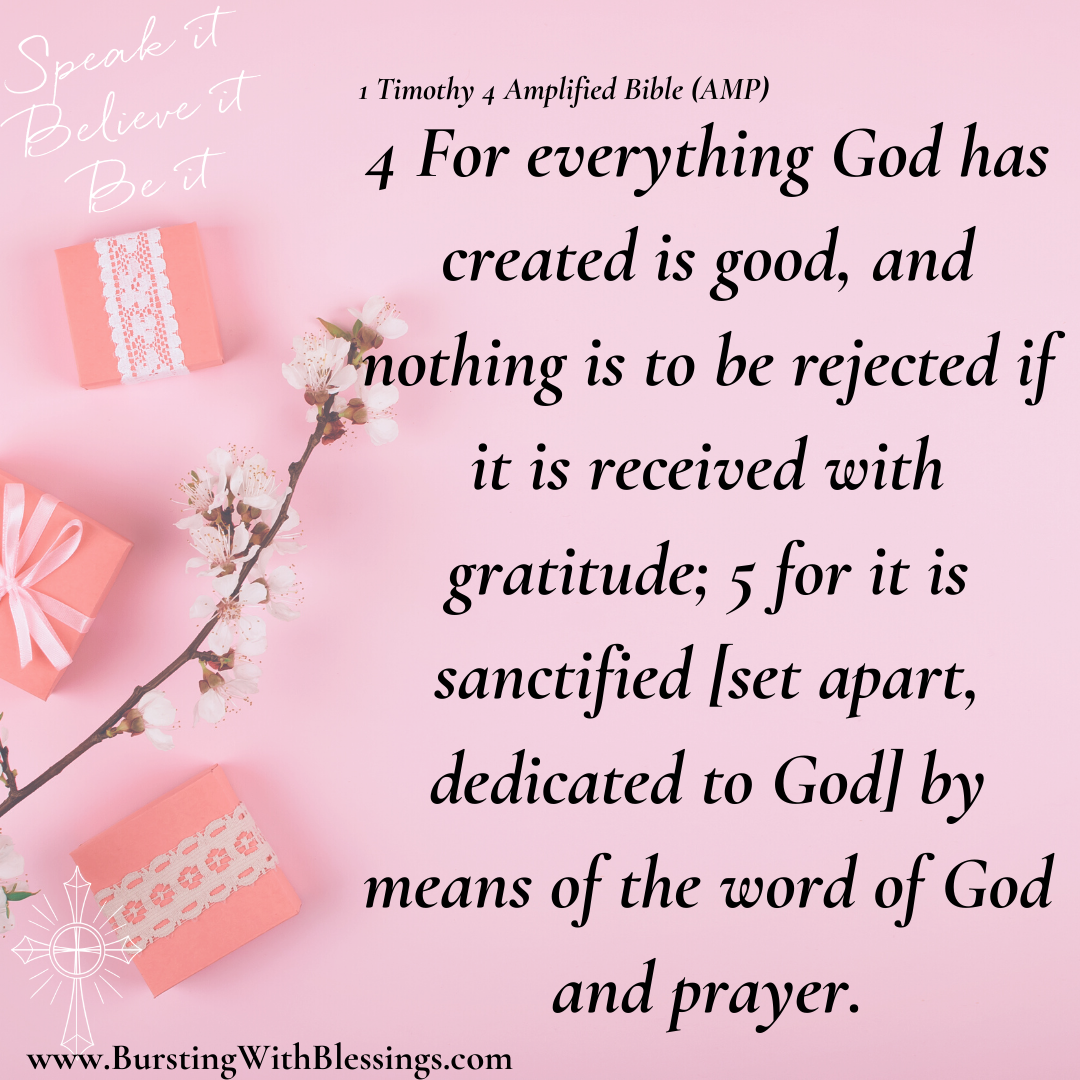 Guide To Joy In Hard Times is just what we need right now.
I created this ebook for a time such as this. Grab some joy connection with God ❤️🙏
bit.ly/guidetojoynow