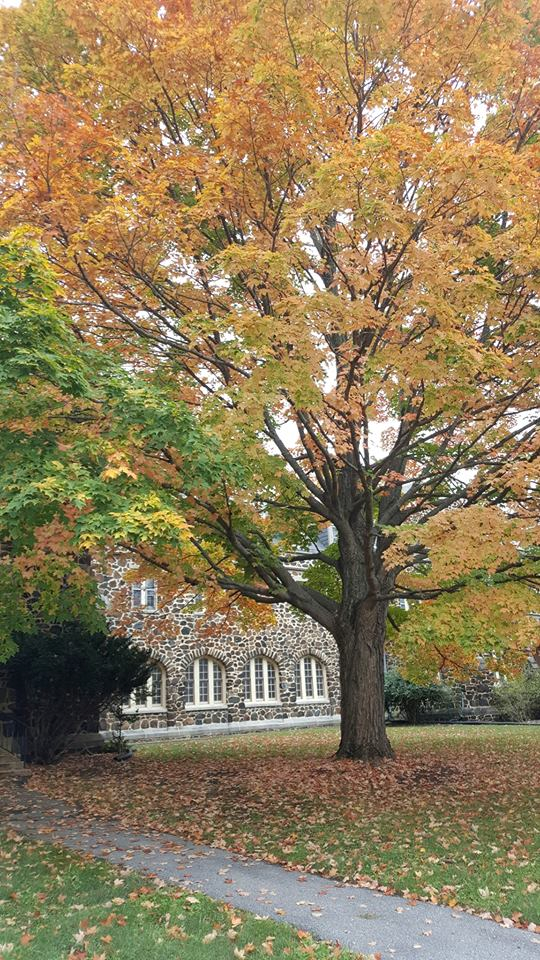 In most cultures, Autumn's significance is bringing in the harvest that the laborers worked on for many hours, days, and weeks.  
Leviticus 26:4 then I shall give you rains in their season, so that the land will yield its produce and the trees of the field will bear their fruit.
I gave up on my desire to cultivate a garden; I tried it a few years ago when I first moved to Maryland a few years ago.  When my kiddos were younger, I tried a hydroponics system to grow some tomatoes.  Which, I might add, I ended up ruining. Cultivating a garden takes tender loving care.  It takes time, effort, consistency, and energy.
God, the creator of the heavens and earth, works to cultivate us with tender, loving care.  He builds and helps us produce the fruit of whatever harvest our hands work.  But only when we give Him the ability to do so.  
2 Timothy 4:2 preach the word; be ready in season and out of season; correct, rebuke, and encourage—with great patience and careful instruction.  
I'm not a very patient person.  It is an area God is working on me.  The pruning of this process, I am not loving 😉 but I will keep steadfast and walk with a spirit of joy. In our sinful, broken world, it is so easy to get bogged down.  To get so exhausted from the never-ending tasks before us and the relentless tug of the enemy to feel defeated.
Psalm 36: 6 Adonai, in the heavens is your grace; Your faithfulness reaches to the skies. 7 Your righteousness is like the mountains of God, Your judgments are like the great deep.  You save person and beast, Adonai. 8 How precious, God, is Your grace! People take refuge in the shadow of Your wings. 9. They feast on the rich bounty of Your house, and You have them drink from the stream of Your delights. 10 For with You is the fountain of life; in Your light we see light. 11 Continue Your grace to those who know You and Your righteousness to the upright heart.
This week, I encourage you to go over the last 10 months with "harvest-God eyes."  Look at the little and big changes, as well as, the learning challenges of this year.  And then sing praises to His name!
Sing loudly.  Sing proudly.  
Give thanks for the past, present, and future harvest work He is doing in your life.
Rededicate the next few months to giving thanks.  Start by thinking what seeds you are sowing into the spiritual realm.  Every word—whether positive or negative builds or tears down.
Rededicate yourself to positive words based on God's Holy word.  His word brings promises—He never fails to keep them.  He will do what He says.  He will prosper you and not harm you.  He will take the trials and build you up—if you allow it.
Rededicate yourself to working all things for His Kingdom glory and agenda.   Then you will build up riches like you have never imagined.  Psalm 112
Let's pray: Dear God Almighty, maker of heaven and earth, we come before You with humble thanks and praise.  You, Adonia, Jehovah-Jireh—our provider, deserve all honor and praise.  Every single good thing comes from Your righteous right hand.  Lord Jesus give us eyes to see the riches of Your Kingdom and the harvest You have brought in for us.  Lord Jesus we humbly ask that you continue to help us sow seeds that grow blessings in our lives and those around us.  Jesus, we want to be Your hands and feet. Help us to sing Your praises to all.  Help us to lift others up and by doing so we plant a harvest for next years bounty.  All praise and honor to You Lord God Jesus Christ Holy Spirit forever and always, AMEN!