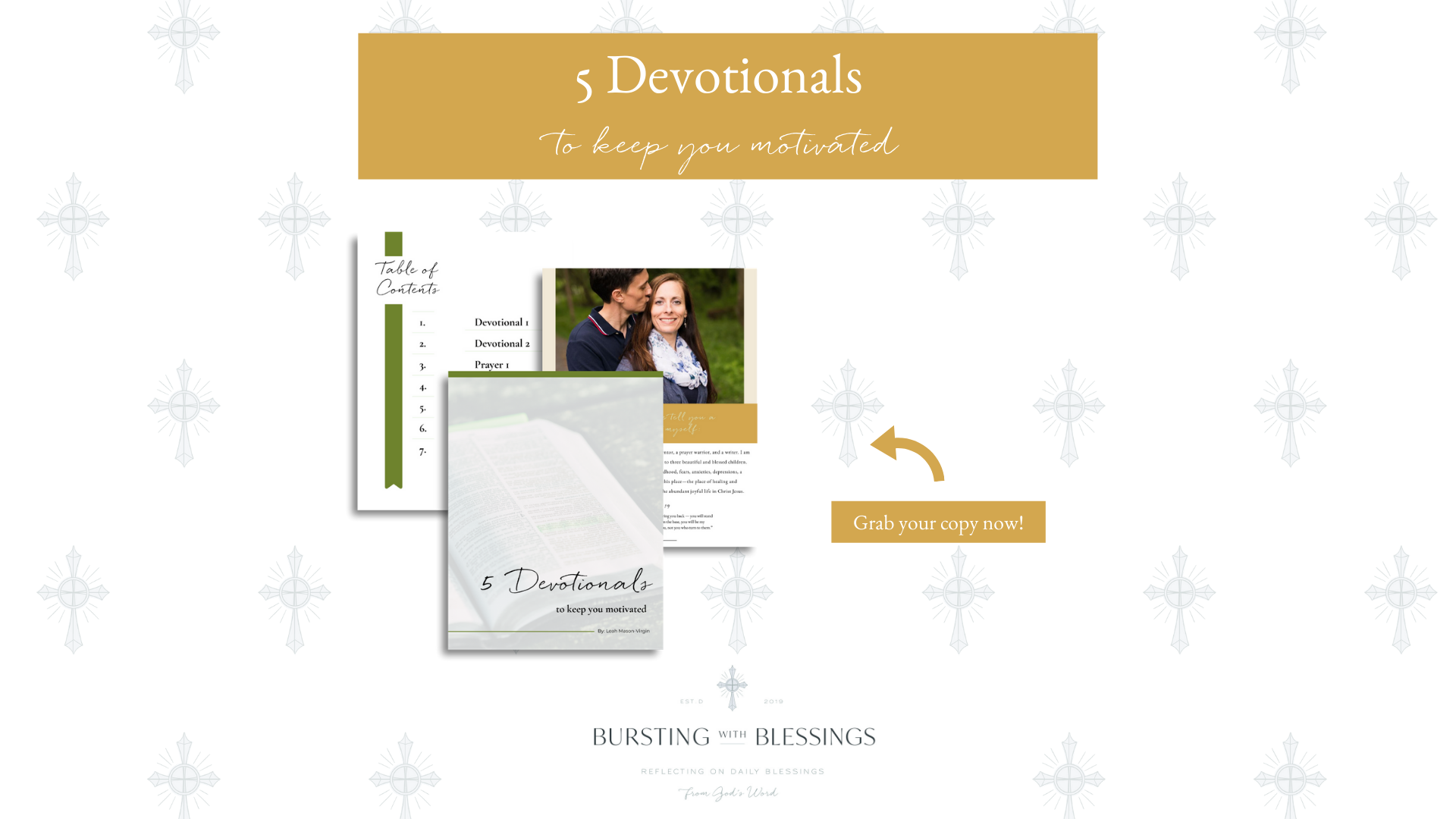 Are you finding it hard to stay motivated lately? Are you ready to dig into some devotionals and apply them to your life?
I hear you and I want to help!
In my Motivational Devotionals guide, I am sharing 5 devotionals (plus 2 bonus prayers) for you to get motivated!