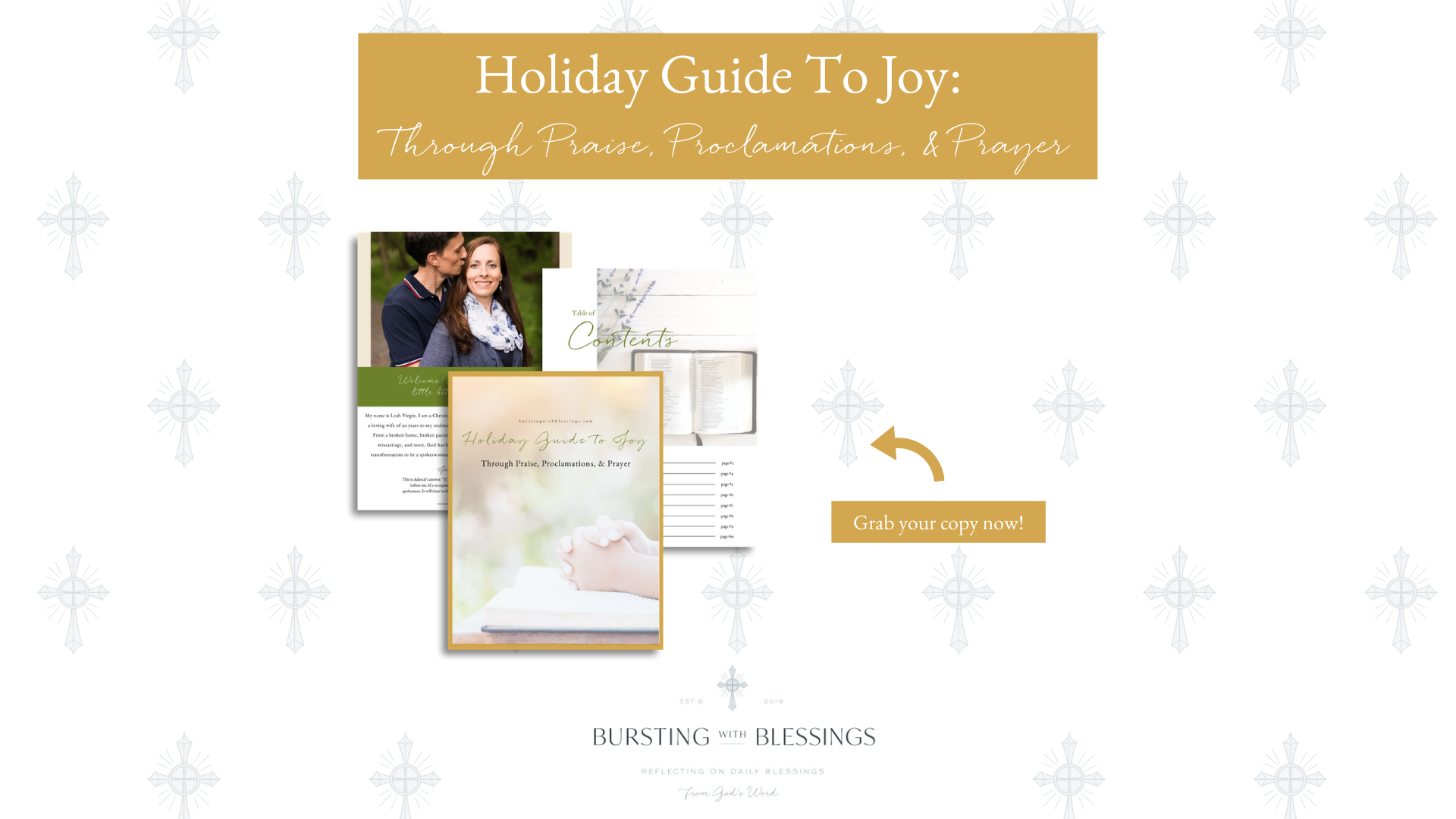 The holidays can be swing of emotions from joy and excitement to stressful and so on.
I often look forward to the holidays with excitement only to find myself worked up over the budget, gifts, expectations, and even holiday cards. 😉
God doesn't want us to feel anxious and experience stress... No, He wants us to delight in the remembrance of the gift of Christ's birth.
Let's be intentional to cultivate a mindset that brings about joy and peace throughout each day and each circumstance of our day.  In this guide, I have Bible verses to think on, proclamations to speak out, and prayers to pray for FREE.
All these will help you to cultivate a blessed Thanksgiving and Christmas holiday instead of a stressed holiday season.
Book a breakthrough session if you are ready to explore coaching with me. OR Message me on any social platform. Links below
*I empower women to learn how to speak the word of God to cultivate faithfulness, knowledge of their value, blessings, confidence, and perseverance to thrive in all of life's circumstances both good and bad.
Come to this table Blessed Christian Life Coaching by Leah!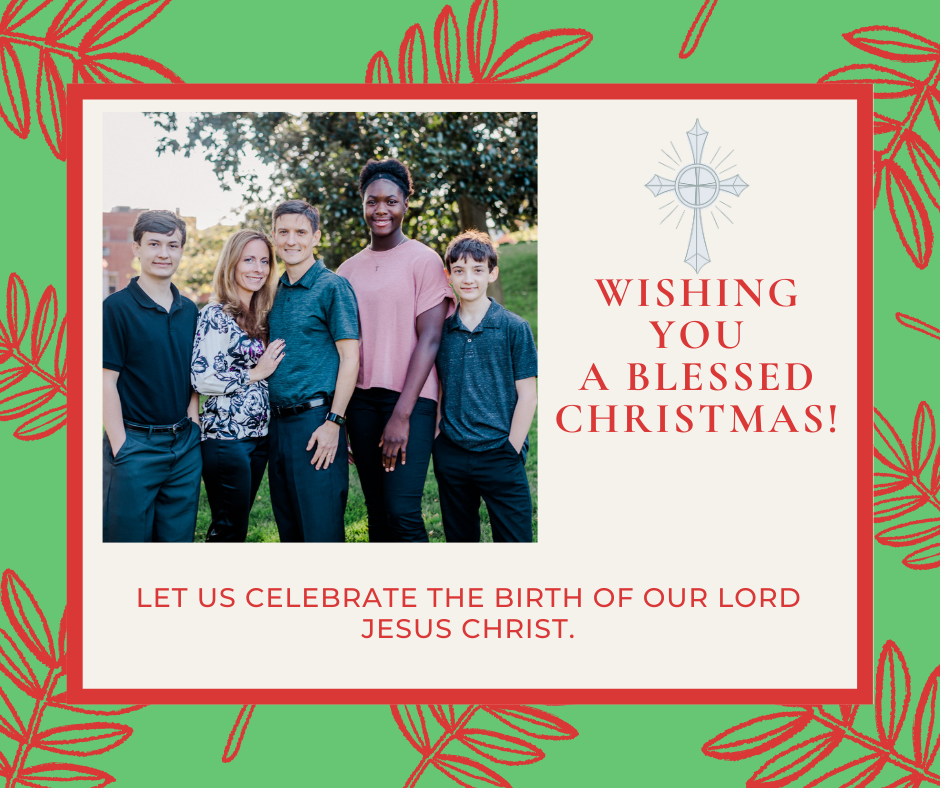 Leah Mason-Virgin empowers women to achieve the miracles they are asking God for by connecting them into His word, insights, Kingdom principles, strategies, and an empowered faith-filled mindset.
Leah's years in corporate, non-profits, healthcare, and other industries, in combination with her Faith Community Nursing, Business, and Life Coaching certifications, enable her to serve women in all areas of life. Her passion is to empower women so that they cultivate healthy mindsets, habits, relationships, businesses, spirituality, and overall life.
Leah's programs are Biblically based, empowering, insightful, and transformative.  Her clients often remark that their sessions produce amazing insights, action strategies, and mindset shifts that create an amazing faith-filled calm, joy, and strength to walk confidently and boldly in their gifts and calling.
Leah has a group coaching program, individualized and customized programs, courses, prayer workbooks, e-books, and more to serve every single woman no matter where they are in life.
Leah is married to her soul-mate for over twenty years and they have three amazing and wonderful children.
You can connect with her in these platforms:
Facebook: https://www.facebook.com/BurstingWithBlessings/
https://www.facebook.com/groups/2103073383276195/ Private Group: Blessed Christian Business & Life Coaching By Leah
Insta @ https://www.instagram.com/burstingwithblessings/
YouTube @ https://www.youtube.com/channel/UCEqfNHXOxEQlPRlUifvitww
Twitter @ https://twitter.com/LMasonVirgin