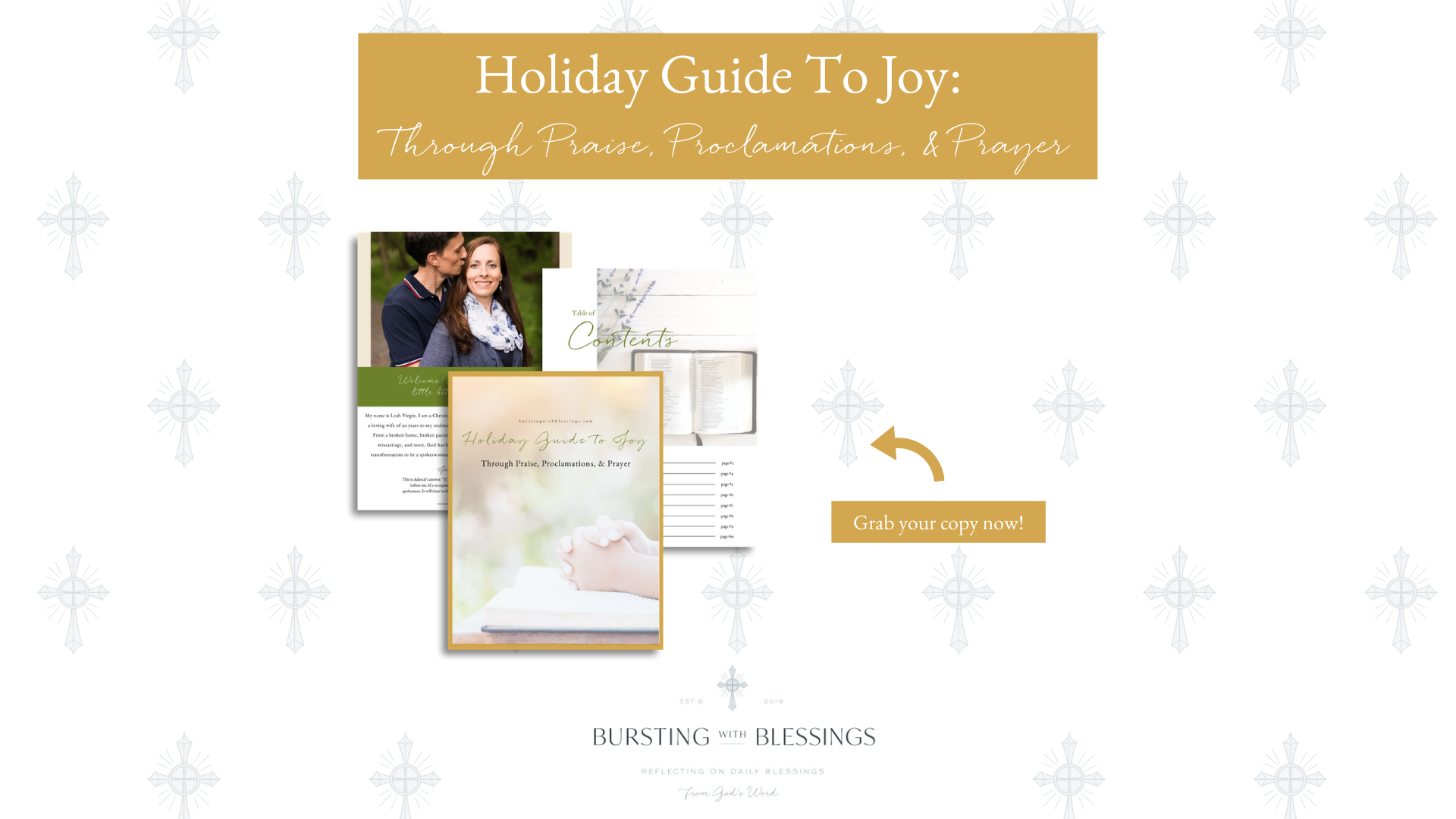 The holidays can be swing of emotions from joy and excitement to stressful and so on.
I often look forward to the holidays with excitement only to find myself worked up over the budget, gifts, expectations, and even holiday cards. 😉
God doesn't want us to feel anxious and experience stress... No, He wants us to delight in the remembrance of the gift of Christ's birth.
Let's be intentional to cultivate a mindset that brings about joy and peace throughout each day and each circumstance of our day.  In this guide, I have Bible verses to think on, proclamations to speak out, and prayers to pray for FREE.
All these will help you to cultivate a blessed Thanksgiving and Christmas holiday instead of a stressed holiday season.
Book a breakthrough session if you are ready to explore Christian Life coaching with me LINK to my calendar
*I empower women to learn how to speak the word of God to cultivate faithfulness, knowledge of their value, blessings, confidence, and perseverance to thrive in all of life's circumstances both good and bad.
Come to this table Blessed Christian Life Coaching by Leah!